Intel Pentium G3258 20th Anniversary Review with Asus ROG Z97 Ranger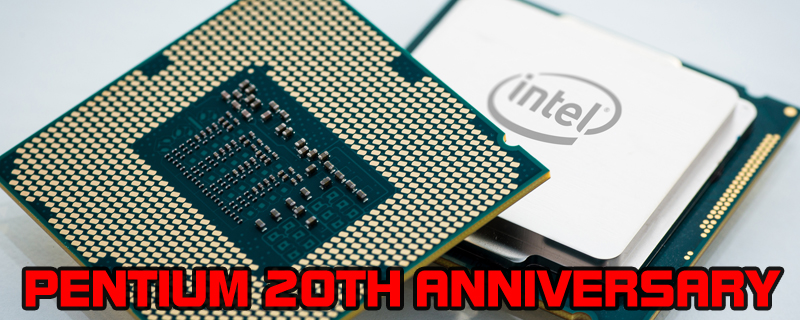 Introduction
Whenever you're looking at a new processor there are always, and we're no exception, a ton of benchmarks around telling you what kind of performance you can expect if you're planning to produce a home-rendered Pixar rival, or perhaps decode the Human Genome.
Those things are all good indicators of performance, and when it comes to processors, within reason, performance is king. It's everything. It's the reason we're not all still running a Pentium II. Let's be realistic though, for 99% of us our computing requirements start and stop with enough performance to check Twitter and keep our gaming desire sated.
The use of the Pentium as an example above helps segue into today's review. Yes it's the Pentium G3258, aka the Pentium K, aka the Pentium 20th Anniversary. Given that the orange-loving member of OC3D cut his teeth on a 386 and remembers when the Pentium was the newest chip that everyone wanted, it's fair to say that this has made us feel rather old.

But rather than go with an Anniversary edition with a suitably bumped price tag, Intel have gone the other direction and released a CPU at a stunning £50 price point. So what are you getting for a bullseye?
Technical Specification
Undoubtedly this is a simple processor for a small price. Dual core 3.2GHz goodness reminds us of one of the most legendary CPUs ever, the E8400, and if it gets anywhere near the joy of owning one of those then it's guaranteed to sell out faster than a Monty Python reunion tour. A microscopic 53W TDP means it's not only frugal when it comes to initial costs but in use too. So is it any good?
| | |
| --- | --- |
| Status | Launched |
| Launch Date | Q2'14 |
| Processor Number | G3258 |
| # of Cores | 2 |
| # of Threads | 2 |
| Clock Speed | 3.2 GHz |
| Cache | 3 MB |
| DMI2 | 5 GT/s |
| # of QPI Links | 0 |
| Instruction Set | 64-bit |
| Instruction Set Extensions | SSE4.1/4.2 |
| Embedded Options Available | No |
| Lithography | 22 nm |
| Scalability | 1S Only |
| Max TDP | 53 W |