MSI Z97 Gaming 9 Motherboard Review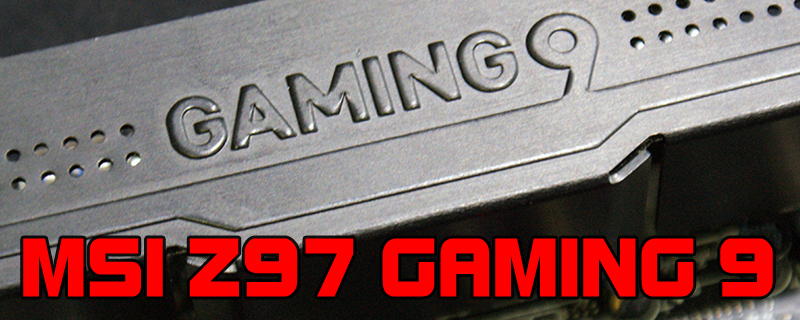 Introduction
It's not often that a model name inspires us to imaging something different to that which the manufacturer has intended, but the MSI Z97 Gaming 9 definitely falls into that category. So put on your finest film trailer voice; "First there was the Famous 5, then the Magnificent 7, before the rules were changed with the Dirty Dozen. Now MicroStar International bring you : The Gaming 9. In a world…"
Just us?
So the MSI Z97 Gaming 9 is the high-end version of the excellent Gaming series, and seeks to follow on the good work we saw from the Gaming 5 when we reviewed it recently.

Despite its place at the top of the MSI Gaming range, the Gaming 9 AC is actually slightly more expensive than the MPOWER MAX AC, although we're sure that in time the price will drop. Even so it's still somewhere in the middle of the current Z97s on the market, so it provides a lot of features at a reasonable price.
Technical Specifications
If the devil is in the details, then the devil is well hidden in the plain specifications for the Gaming 9. A cursory perusal shows it to be a standard Z97 motherboard. Of course we're too experienced to limit ourselves to just a manufacturers specification table, so let's take a look at it up close.