ASUS Strix GTX 1070 Ti Preview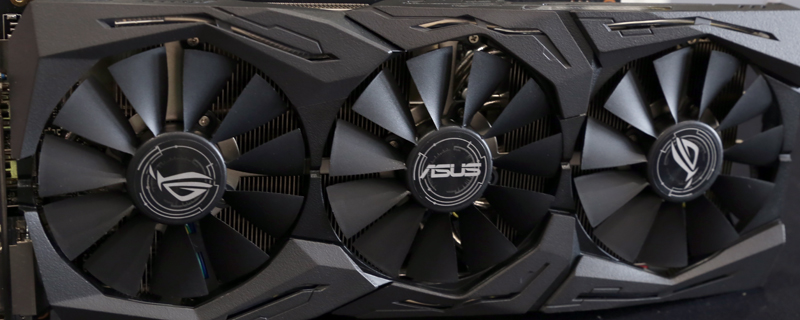 Introduction
Whilst the majority of us have dreams of owning flagship graphics cards and running all the latest titles at insane resolutions and flawless image quality settings, the fiscal realities usually mean that we end up with the sweet spot cards, which for nVidia have always been their x70 range. From the GTX 570 through to the GTX 970 they have always meant the best blend of entry cost and high performance with a reasonable amount of future proofing built in.
The GTX 970 had a difficult birth thanks to a few issues and thus, whilst its performance was without question, we know a few people who felt it was forever tainted by that situation. The GTX 1070 appeared and returned the mainstream high end model in the nVidia range to its usual place in a lot of people's systems. However, with the knowledge that as sure as night follows day a Titanium edition card with follow the vanilla one, our forums have been full of people awaiting the GTX 1070 Ti, even if nobody knew for sure that it would arrive.
That day has come, and whilst we need to wait a few more days before we can show you the full capabilities of this latest entry in the long line of nVidia Ti cards, nonetheless we have an ASUS Strix GTX 1070 Ti on hand and it would be cruel of us to deny you the ability to dream about your future card with some visual accompaniment to whet your appetite still further.

Technical Specifications
The important number whenever you're looking at modern graphics cards is the number of cores available, shaders on AMD cards and CUDA cores on nVidia options. The GTX 1080 Ti has 3584 CUDA Cores, the GTX 1080 had 2560 and the GTX 1070 predecessor to this Ti variant had 1920 CUDA cores available to it. So the 2432 CUDA Cores on the GTX 1070 Ti puts it very much in the GTX 1080 ballpark. Judging from the ASUS certified performance numbers it looks like the frames per second will be just a shade below the 1080 too, which is good news for those of you who've been saving up.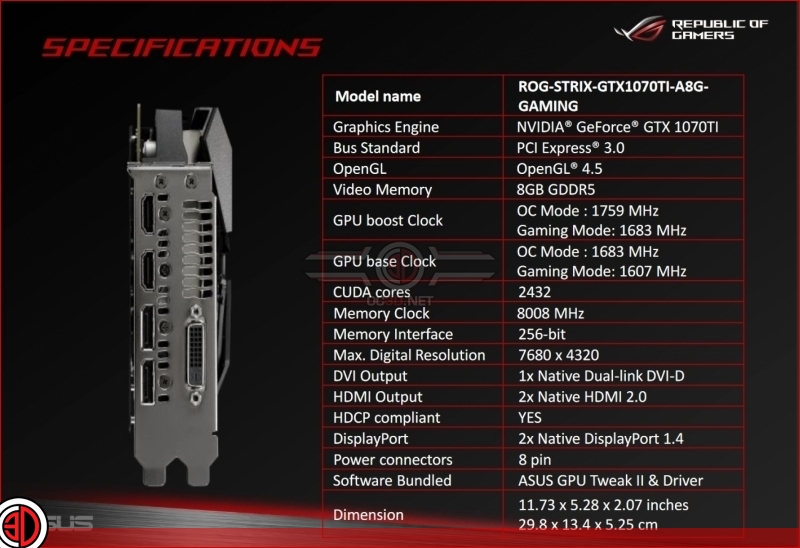 Â