ASUS GTX760 MARS Review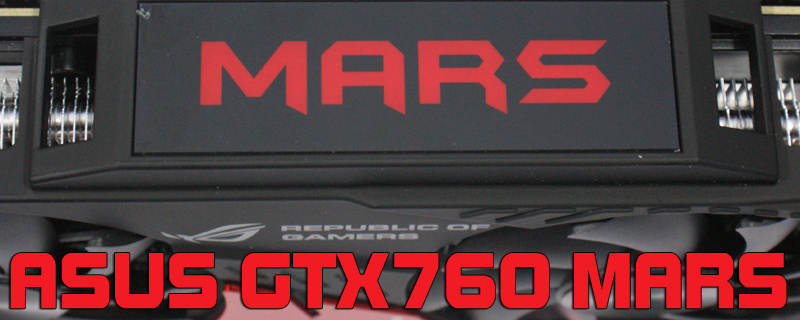 Introduction
Dual GPU cards have always been a little hit and miss. The very nature of trying to fit two GPUs and the accompanying power phases and VRAM onto a single PCB whilst still being able to cool the card has led to some reductions in capabilities. For example, the GTX295 was really two GTX270s, and the GTX590 was two GTX570s. So although they cost the earth, there was always a trade-off in performance against a pair of higher specification single cards, and often against a pair of single GPU ones, due to the heat and power draw problems inherent in a single PCB solution.
ASUS have been the one company to regularly break through these limitations with their MARS range of nVidia cards and the Ares AMD cards.
Somewhat out of the blue the new MARS turned up a the OC3D offices brandishing two GK104 GPUs, found at the heart of the GTX760. With some staggering performance available from the regular GTX780 and the R9 290X, is a dual-GPU card still the way to go, or have single card behemoths rendered the complicated MARS obsolete?

Technical Specifications
As always we pay close attention to the specifications, as we have to. It's fun to see that we're the only people who do, otherwise the mistake of 6004MB of GDDR5, when it's actually 4GB, wouldn't have made it past the proof readers at ASUS. Perhaps when times are tight proof reading is the first thing to go.
6GHz of GDDR5 is a shade slower than the latest single-card titans, but still by no means a slouch, and the combined CUDA power of the two GK104's means that the 2304 CUDA Cores is identical to that of the GTX780. That instantly means that we're expecting GTX780 performance, despite there always being a slight performance drop with two GPUs on the same PCB. The high Boost clock certainly piques our interest.