ASUS PG27AQ ROG Swift 27″ 4K Monitor Review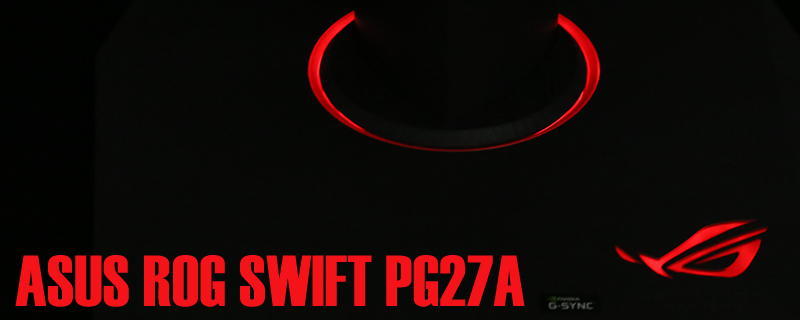 Introduction
If you only believed the best technologies were the ones that companies were producing then you could be forgiven for believing that 3D was the next big thing. For a time there manufacturers were falling over themselves to wave feather dusters in your face and attempt to convince you that sitting at home with an extra pair of glasses on, in a particular position was exactly the way that everyone wants to consume their media.
We, of course, know this to be rubbish. High definition pictures are the kings of quality media, and ultra high definition, 4K, is the current cream of the crop. There might be a dearth of media in that format, but the trickle is gradually becoming a flow and with 8K screens in R&D labs it's obvious that even the manufacturers know that image fidelity is the way forward.
To that end we have the ASUS ROG Swift PG27AQ, a 27″ 4K monitor that supports nVidias G-SYNC technology to give you the smoothest frame rates without image tearing.

Technical Specifications
Impatient readers might have already cast their eyes to the top of the page and seen the low price of the PG27AQ. In fact this is a 4K monitor for the same price as the previous 1440P Swift. With the knowledge that this is much cheaper than we might have expected, the fact it's an IPS panel is definitely the icing on the cake. We particularly like the inclusion of a non-glare coating on the screen, something that television manufacturers would do well to take on board. 
Let's take a closer look.