Asus ROG Ares III Dual 290X Watercooled GPU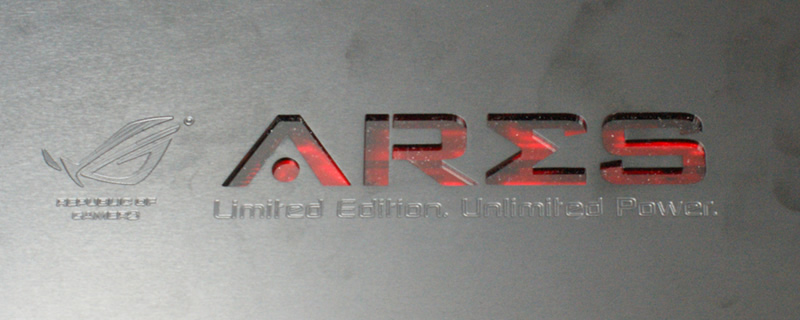 Introduction
The Asus Ares cards have always been regarded incredibly highly. Their idea has been to come out with a custom designed PCB along with a distinctive cooler in order to utilise two AMD GPUs of the current generation at the time of release. Their original Ares contained two 5870s as well as a hefty air cooler. At the time, dual GPUs graphics cards tended to cause a lot of issues with consumers. The Crossfire and SLI scaling performance just wasn't as good as it is today, and the inefficient GPUs produced more heat than the coolers could handle. The 5990's cooler was incredibly loud and performance wasn't great, and we had a similar story on the Nvidia side with the GTX 295. Although the Crossfire scaling issues were certainly still around with the Ares, the cooling was generally a lot better than other options, making it a very highly sought after and prestigious card.
When we got the 7000 series from AMD, we saw the Ares II; a card encompassing two AMD 7970 chips and with a hybrid air and watercooling design. Running off an all in one watercooling loop to cool the two GPUs, and a dedicated fan to cool the VRMs, Asus had certainly made a unique product, and as they only produced 1000 for sale, again they'd succeeded in making a prestigious product.
We've now got our hands on the new Ares III from Asus; a card which uses dual AMD 290Xs, we're sure we'll see some impressive performance figures when it comes to review.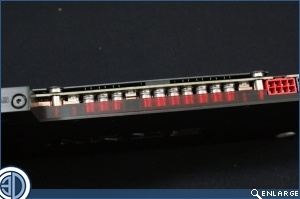 Conclusion
From the start, the Ares is certainly different. The AMD 290X cards were some of the hottest we'd ever seen, and despite this in part being down to the shoddy cooler from AMD, the chips themselves certainly produced a lot of heat. Asus have opted for a fully watercooled solution on the Ares III with a custom made EK waterblock. Since again this is going to be a very high end product, and we're sure will also carry a high price, we're sure buyers will be able to afford a full custom watercooling loop if they are intending on buying one of these. However, this is of course going to mean that systems using an Ares III will be costing you a substantial amount of money in order to get the most out of it.
The block itself we do think looks great and as you'd expect it perfectly fits the PCB it's made for. It has a large Ares logo on the card itself which is unlikely to be seen in a system, but the product as a whole looks incredible. The barb fitting points for the watercooling are on the top of the card at the front which is ideal for an aesthetic point of view, and we are told that a pair of suitable red and black fittings will be included with the card. Asus do promise that the Ares III runs 25% cooler than the AMD 295X, although this is really going to depend on the watercooling solution you're running. Asus have also said that only 500 Ares IIIs will be sold which should make them fairly collectable in the future.
As far as performance goes, Asus promise between 15%-33% better performance depending which game/benchmark you're running. Although a lot of this will be down to driver support at this early stage, performance we're sure will be staggering. As you'd expect from any high end Asus card, we see the standard DIGI+ VRMs and a 16-Phase Super Alloy Power design, making the Ares III geared towards overclocking, so again we're expecting to see some very impressive performance figures when it comes to review. The Ares does require three 8pin PCIE power conectors, and it does come with three red and black braided PCIE extension cables. Like the previous Ares cards, it comes in a metal carry case in order to add to the prestige of owning one of these.
The two cores come factory clocked at 1030MHz with a memory clock of 5000MHz. In total, the card has 8GB of memory, although as this is split between the two GPUs, the real-world useable memory is only 4GB, although this is still more than enough for the majority of users.
A full review will follow soon but you can discuss the Asus ROG ARES III on the forums.