Gigabyte RTX 3090 Ti OC Review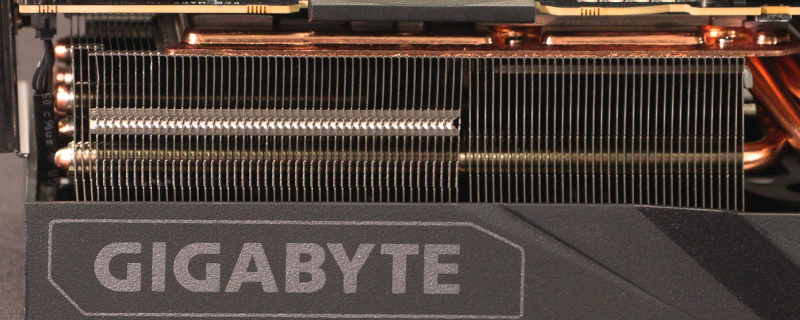 Up Close
We know we've mentioned this before in earlier reviews of Gigabyte graphics cards but it always bears repeating. There must be a lot of money to be made from having a case that looks like this. Just tilt your head to the right, imagine that eyeball is a huge RGB case fan. What's not to like?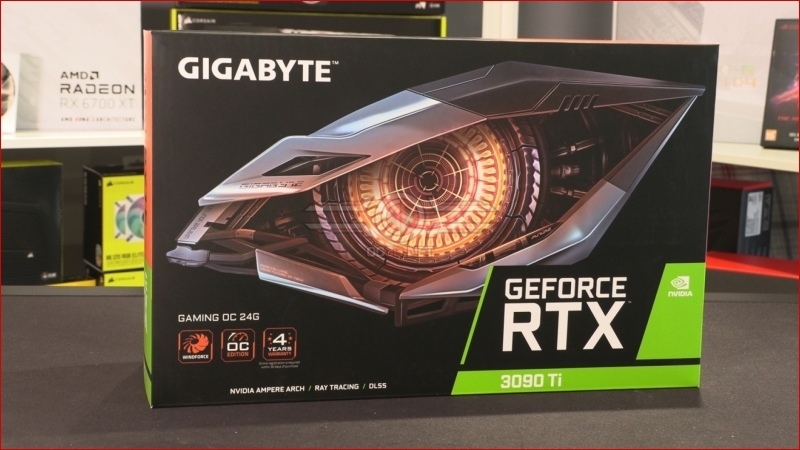 Â
If the Palit Game Rock is the card for people who think that the Blackpool Illuminations are understated, then the Gigabyte card is for those of you who think that RGB lighting is a passing fad and there is no replacement for the stealthy ideals of a black card.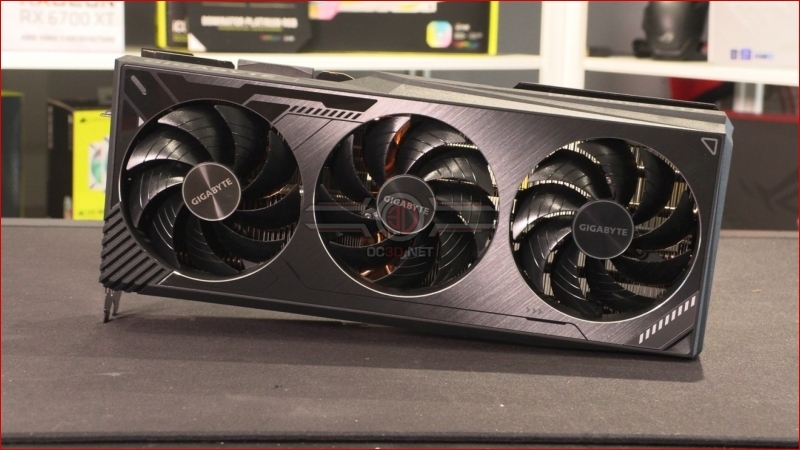 Â
On the subject of stealth, around the back there is a dip switch that lets you swap between the OC BIOS and one that is more tuned for quiet running. Understandably we'll be leaving it in the OC position. You don't spend all this money on a card only to rein it in.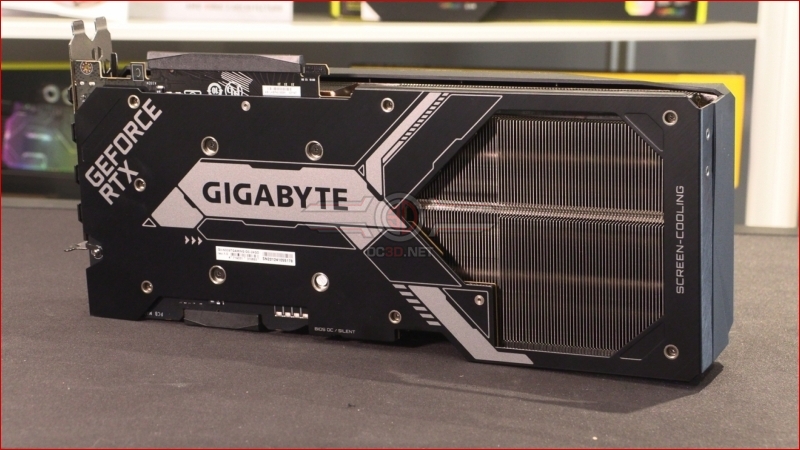 Â
You could almost have a competition based upon counting the fins on the Gigabyte RTX 3090 Ti cooler. High fin density is almost underselling it. It is an absolute monster. We wouldn't recommend squeezing it in to a mini-tower case.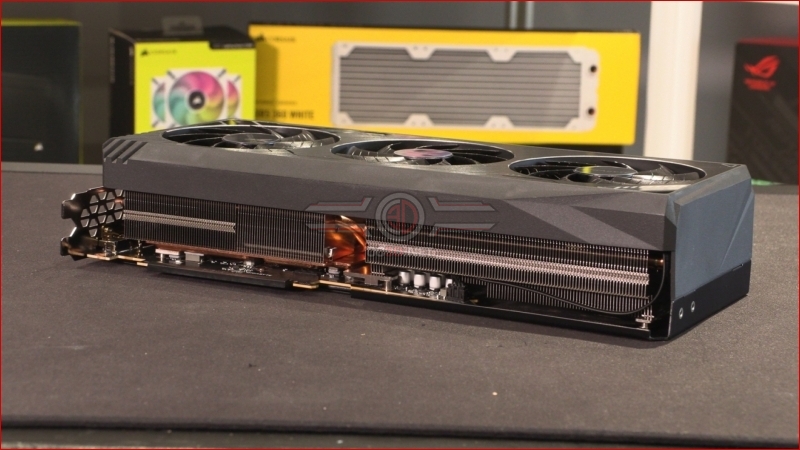 Â
As is the way with the RTX 3090 Ti the power inputs have been split from regular multiples of 8pin PCIe power inputs to a y splitter cable that is a different way of managing the power hungry needs of such a beefy card. Not better or worse, just different.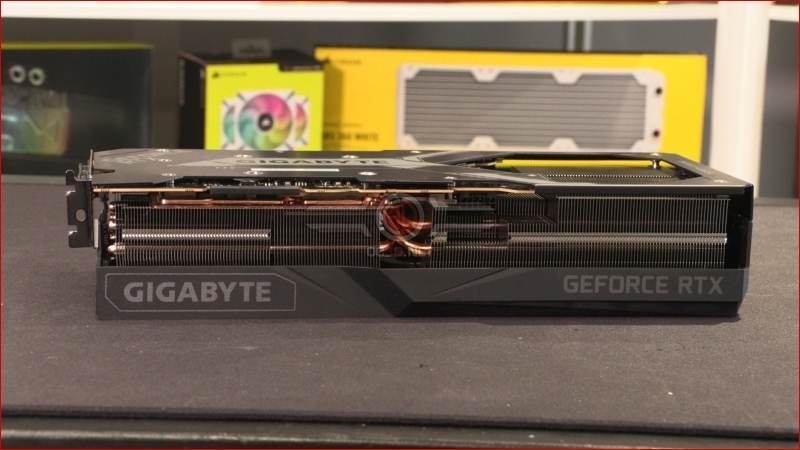 Â
A closer look at the monstrous chunk of metal and heatpipes that makes up the Gigabyte cooler, including one of the largest cutouts we've yet seen. It's very attractive and promises some low temperatures.
Lastly the output plate is dwarfed by the enormity of the card itself, supplying you with the now-standard Nvidia selection of 8K60 HDMI 2.1 and three DisplayPort 1.4a.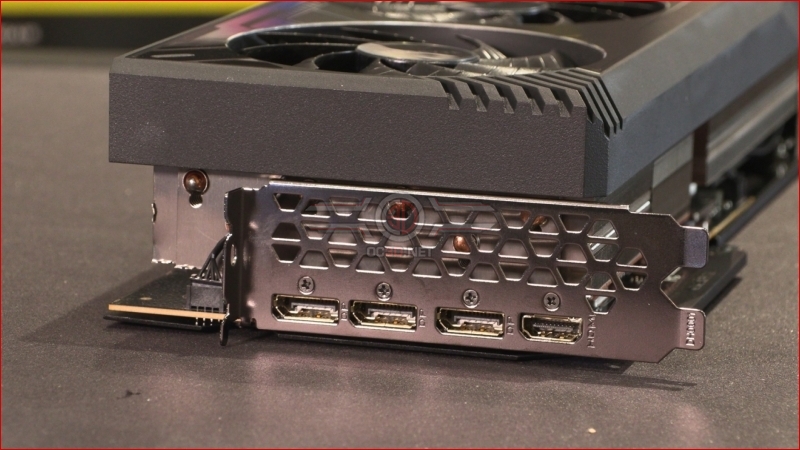 Â