Gigabyte RTX 4080 Aero Review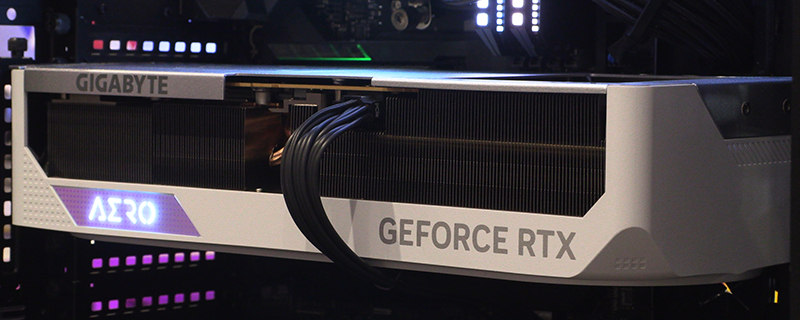 Up Close
In a world consumed by black graphics cards the Aero makes a nice change by combining white and silver for those of you, like the boss man, who prefer a lighter shade in your systems. As if the stuff visible in the background wasn't a big enough clue to his tastes.
The now familiar pass through vent is not covered by any design touches. The whole card reeks of getting as much air into it and out of it as possible with the minimum of things in the way of that smooth airflow.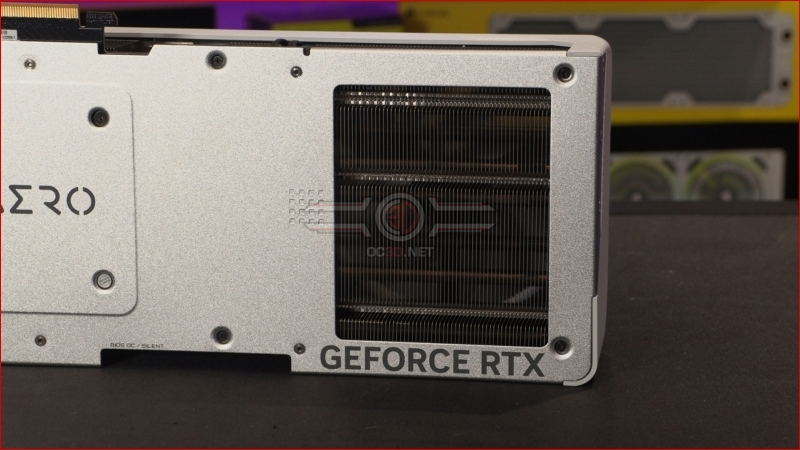 We've rarely seen a more serious heat sink than that which Gigabyte have equipped to the RTX 4080 Aero. So many manufacturers hide their engineering behind plastic shrouds that it's lovely to see a company proud of their design team's work.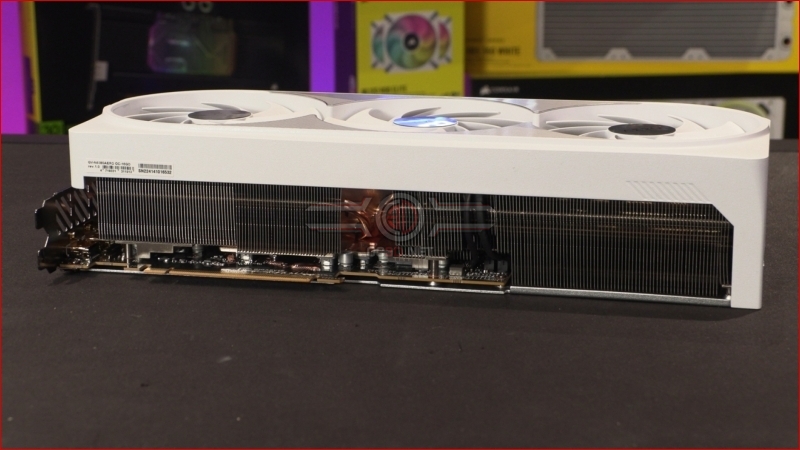 Thick is probably the word that best describes the Gigabyte Aero cooler. The light colouring on the shroud only emphasises the amount of fins and heat pipes that keep everything frosty.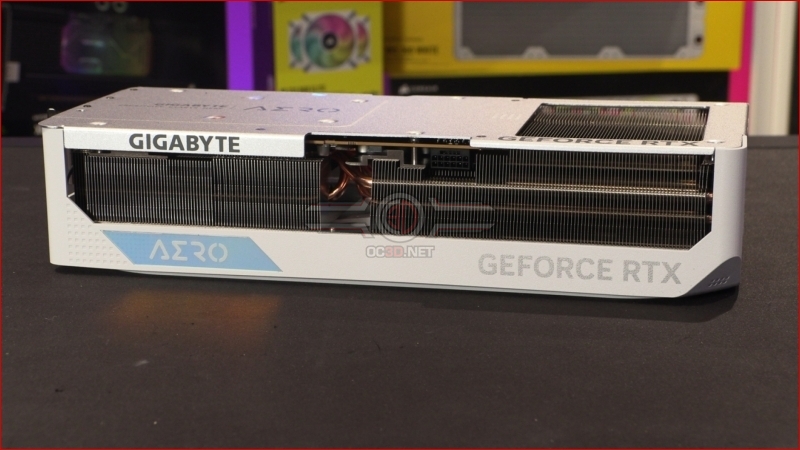 As well as showing off the power connector, this is a great shot to show off the many copper heat pipes that festoon the Gigabyte Aero. There might come a day when we don't drool over some very shiny copper on our coolers but it is not this day.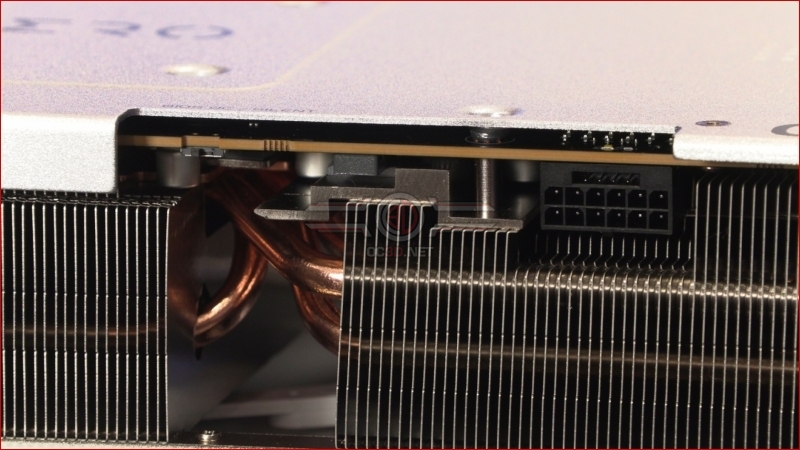 The lighting is subtle, but still fully customisable. We like the trend towards calmer RGB lighting on our graphics cards. Understated but still in keeping with the general themes of modern builds.