HIS HD6770 IceQ X Turbo Crossfire Review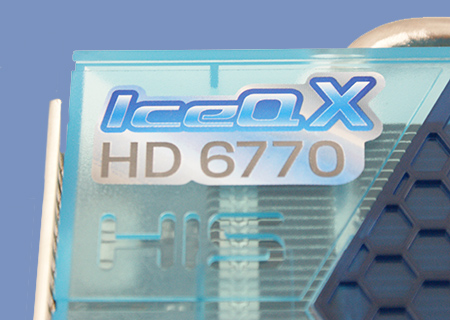 Conclusion
Low-end cards that have had a variety of tricks and tweaks applied to them are always fighting a bit of a battle. Such is the fiercely competitive pricing in the £100 to £150 bracket that any changes from the reference design cause a price-increase which can quickly take a lowly card and suddenly have it competing with much more capable models.
The HIS HD6770 IceQ X Turbo suffers a fair bit from this. Looking at the card alone, wholly separated from any competitors, there is much to like.
It looks great. The non-reference cooler allows HIS to give us a design that's much more pleasing to the eye than the standard AMD look, whilst also being very good at keeping the card under control. Throughout our testing the card never went above 60°C and was pleasantly quiet at all times.

Performance is okay. Sure this isn't a card designed to munch through the very latest DirectX 11 titles, and we wouldn't expect it to. However, it really only shone in games such as Medal of Honor or COD Black Ops. The Crossfire performance was pretty good in Crysis Warhead at Gamer settings, and shockingly good in Metro 2033. A single card, despite its apparently good value, just doesn't provide the performance necessary for even the most understanding of gamers. In Crossfire you generally get the performance, but you aren't guaranteed it in all scenarios.
The biggest problem for the HIS HD6770 IceQ X Turbo isn't, as one would imagine, it's rebadged-HD5770-ness, but rather its position in the AMD range. Graphics are the single biggest area in PC Hardware where you don't want to save the odd tenner. Even a tiny increase in spending can reap big performance rewards. In fact being on a shoestring budget means you want hardware that will last as long as possible and give you the biggest bang for your buck. Because this is a little pricier than a stock HD6770 if you pay a tiny bit more you can move up to a HD6850, and another £20 or so would put you in the realms of the HD6870. Yes you have to draw the expenditure line somewhere, but the performance gains from moving into HD68x0 territory are absolutely worth it. If you have no interest in gaming and just want something to provide a desktop then all the bells and whistles of the HIS HD6770 IceQ X Turbo aren't much use to you.
Its worth mentioning that we test all of our graphics cards at a resolution of 1920×1080, smaller cards like the 6770 can struggle at these resolutions to play the most demanding games especially when you try and crank all the settings up. The thing is not everyone plays on a 24″ screen, especially when you are talking card at the lower end of the market like this. If you are playing on a 22″ or even a 19″ screen then obviously results will be significantly better and start to favor the baby 6770 a little more, sadly we can't test every game on every resolution but we thought it would be a point worth bringing up for those of you out there that see this as a possible upgrade option.
Its our gut instinct to say that adding the extra cost of the posh cooler on a cheap card is slightly wasted, the possibility of saving £5 of the price and sticking with the OEM cooler will appeal to some. But those with limited funds may also see that UV reactive cooler as a rather cool addition into their system and find it worth the slightly higher price. Just keep in mind that this slightly higher price puts this card within a weeks paper round money from the 6850.
So to recap the 6770 IceQX Turbo is a very capable card in its price bracket and may well be the perfect option for those of you not wanting "everything at max settings" or running one of the smaller sized screens. Just keep in mind that a 6850 and even the 6870 really don't cost 'that' much more when you consider the performance benefits.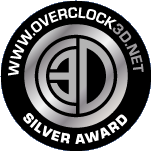 Thanks to HIS Digital for providing the HD6770 IceQ X Turbo for review. Discuss in our forums.