MSI Modern MD241P Productivity Monitor Review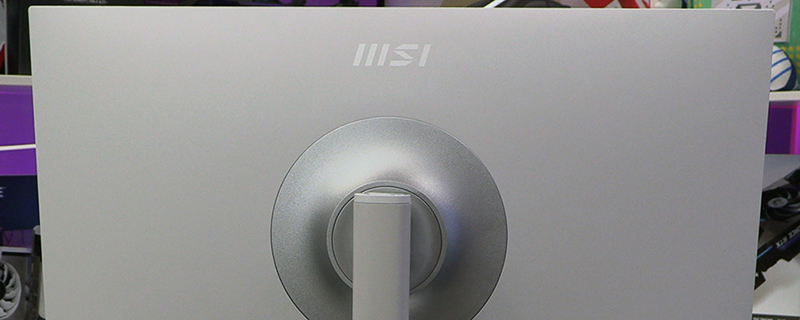 Introduction
Such is the state of the global financial climate that recently we've spent a lot of time talking about unnecessary spending. There is a tendencey amongst PC enthusiasts to get the biggest and best on the market, just for kudos or because you've talked yourself into how you will utilise all these esoteric features. The reality is that most of us own hardware that goes way beyond the features we actually utilise.
Unfortunately retailers know this too, and so if you are in the market for a choice of hardware which provides excellent value for money but is, somewhat, frugal in its featureset then it's incredibly difficult to have any choice at all. Why buy a 1080P monitor when you can buy this 38″, ultrawide, 360Hz one with RGB lighting and fifty different ways to divide the screen? The answer, of course, is that maybe you only need a 1080P monitor. Maybe you only use your computer for light business tasks, or productivity, or maybe you want a regular monitor for the family emails and homework. Maybe you want one that happily does gaming, but you play some of the Paradox Grand Strategy titles, or RPGs, or 60 FPS locked fighting games. Perhaps you need a panel that will be a good all-rounder when your family have taken up the TV and you still want to play on your console.
If you fall into those categories, or related ones, then what you need is a monitor that won't stretch the budget, doesn't require a £1000+ GPU to extract the maximum from, and has enough QoL features to give you the minimum eye-strain. These are all elements that form the basis of the design of today's review, the MSI Modern MD241P. A 1080 @ 75Hz IPS monitor with an excellent stand and features designed to reduce eye strain during those lengthy hours. Let's take a look.

Technical Specifications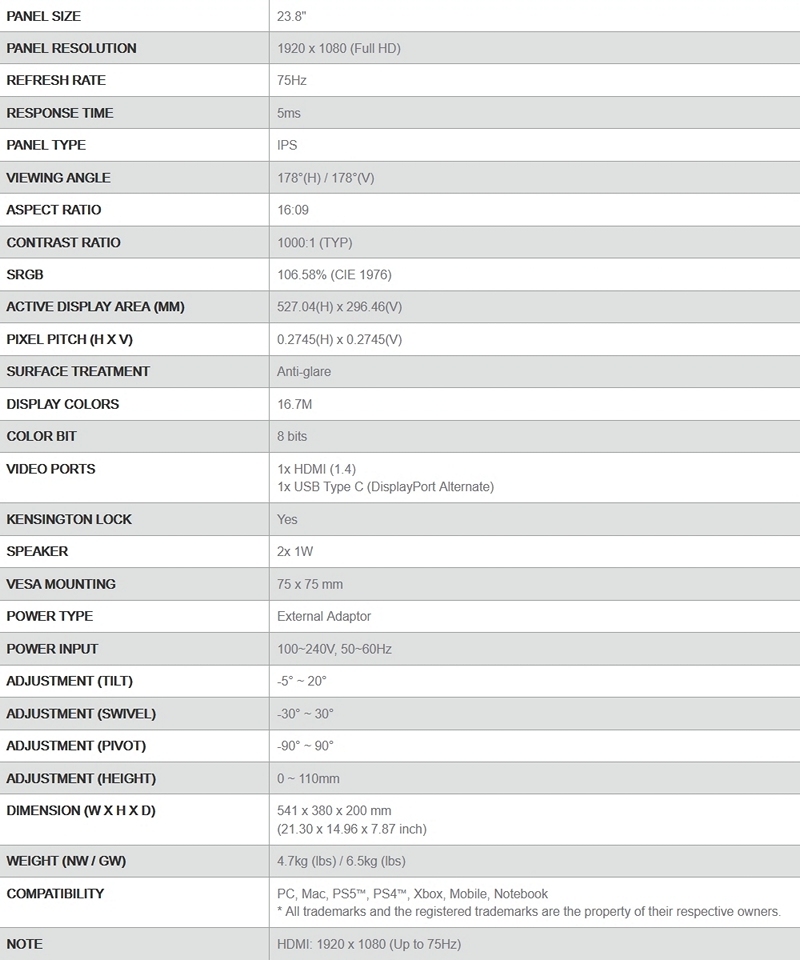 Â
Up Close – The Monitor