Palit Game Rock RTX 3090 Ti OC Review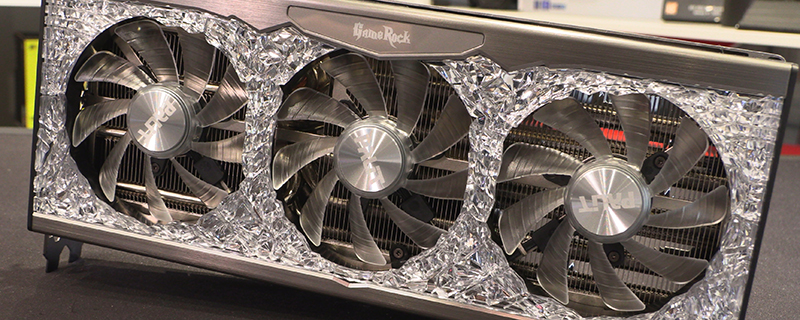 Up Close
The RTX 3090 Ti we have upon our desk is the Palit Game Rock OC edition. We've looked at a few of the Palit Game Rock 3000 series cards and found them to be a very attractively priced card with bundles of performance, excellent cooling and an eye-catching light show if that is your bag.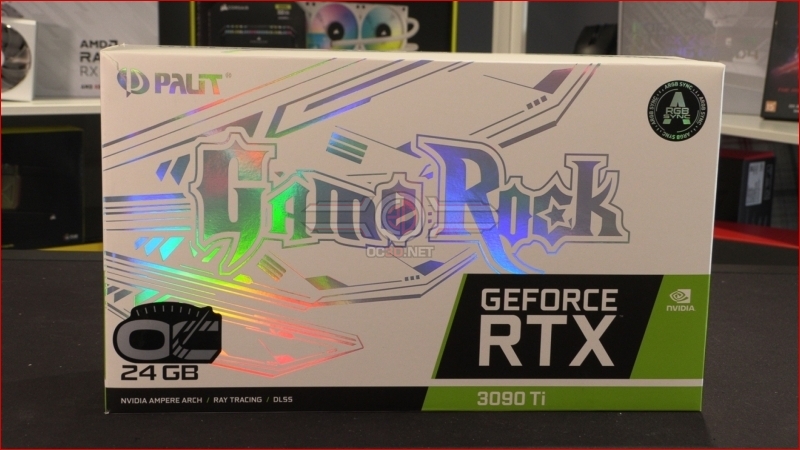 Â
This is where the magic happens for the Game Rock. aRGB across the whole front lets you show off your own favourite colours, or simply have the full rainbow look. If you own the G.Skill Royal memory it also perfectly matches that design for a holistic look inside your system.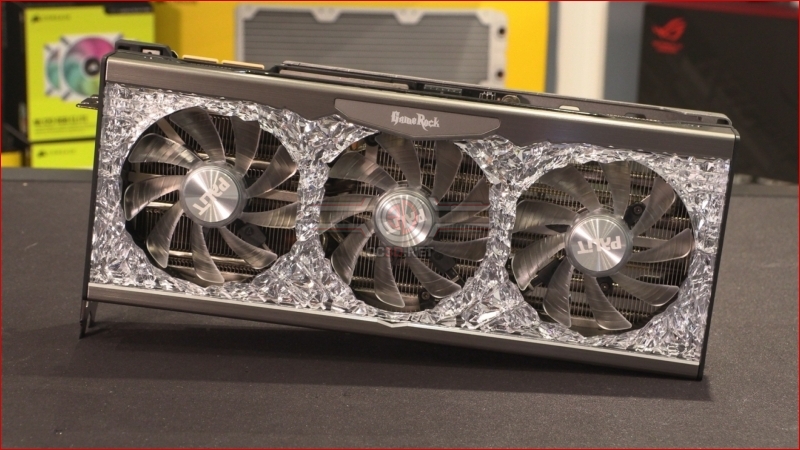 Â
Around the back we have a sturdy backplate with the now familiar pass through cutaway section to push air to the top half of your case. With a card this big it's definitely going to help out your temperatures.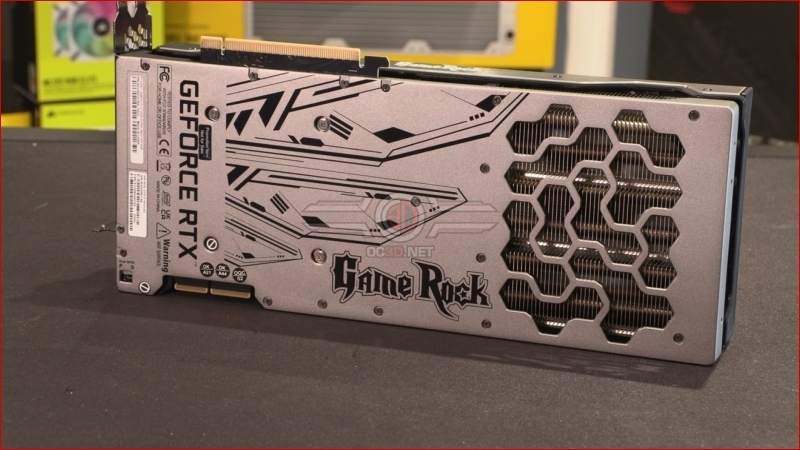 Â
We told you it was big. With so much hardware on the PCB the triple slot cooler has ALL the fins and heatpipes. You can also see the quality of the aforementioned backplate. No thin bits of metal that are just for show here.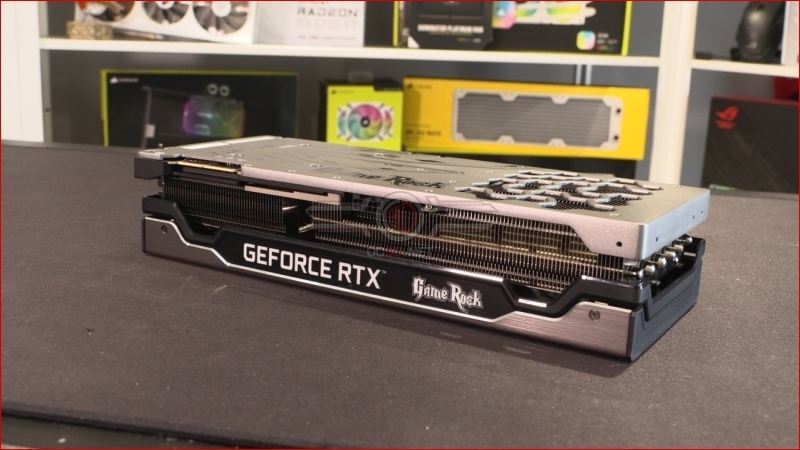 Â
As befits a card in the flagship bracket the power requirements aren't small, with 24 pins of PCIe power needed to keep the card fed.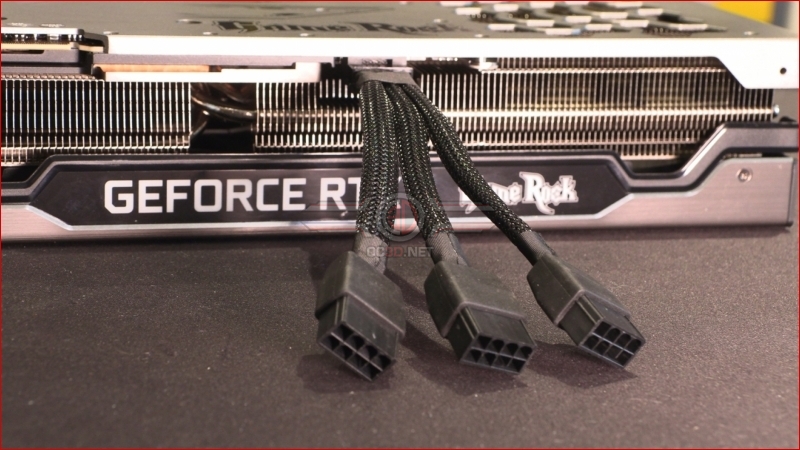 Â
Around the back we have the familiar Nvidia output options with one HDMI 2.1 and three DisplayPorts to keep your monitors full of eye candy.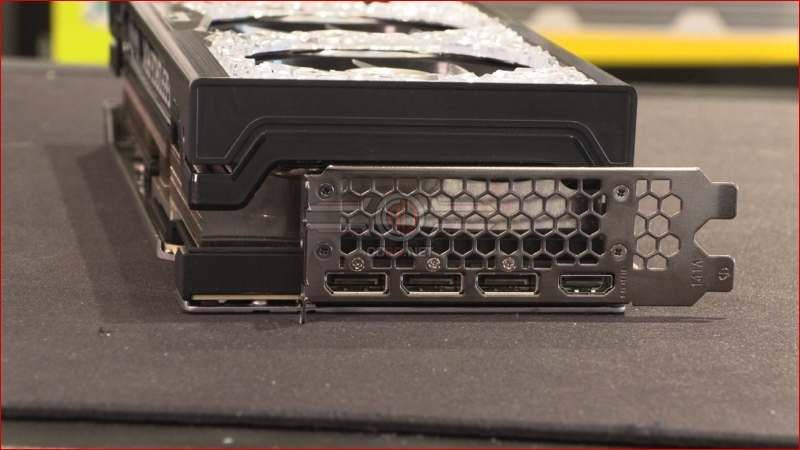 Â
There aren't many cards thicker than this. Even the ones called Thicc by their manufacturers haven't a patch on the Game Rock. Beefy is very much the word we'd use. Hopefully the temperatures back up this highly engineered cooling solution.