Powercolor RX 7800 XT Hellhound Review
PowerColor Hellhound Up Close

PowerColor Hellhound Up Close
The weather at the moment in the UK is absolutely frightful, winter appearing with a vengeance and bringing torrential rain. The box for the PowerColor Hellhound – in Spectral White – makes us feel as cold as the outside world. Frosty the Hellhound.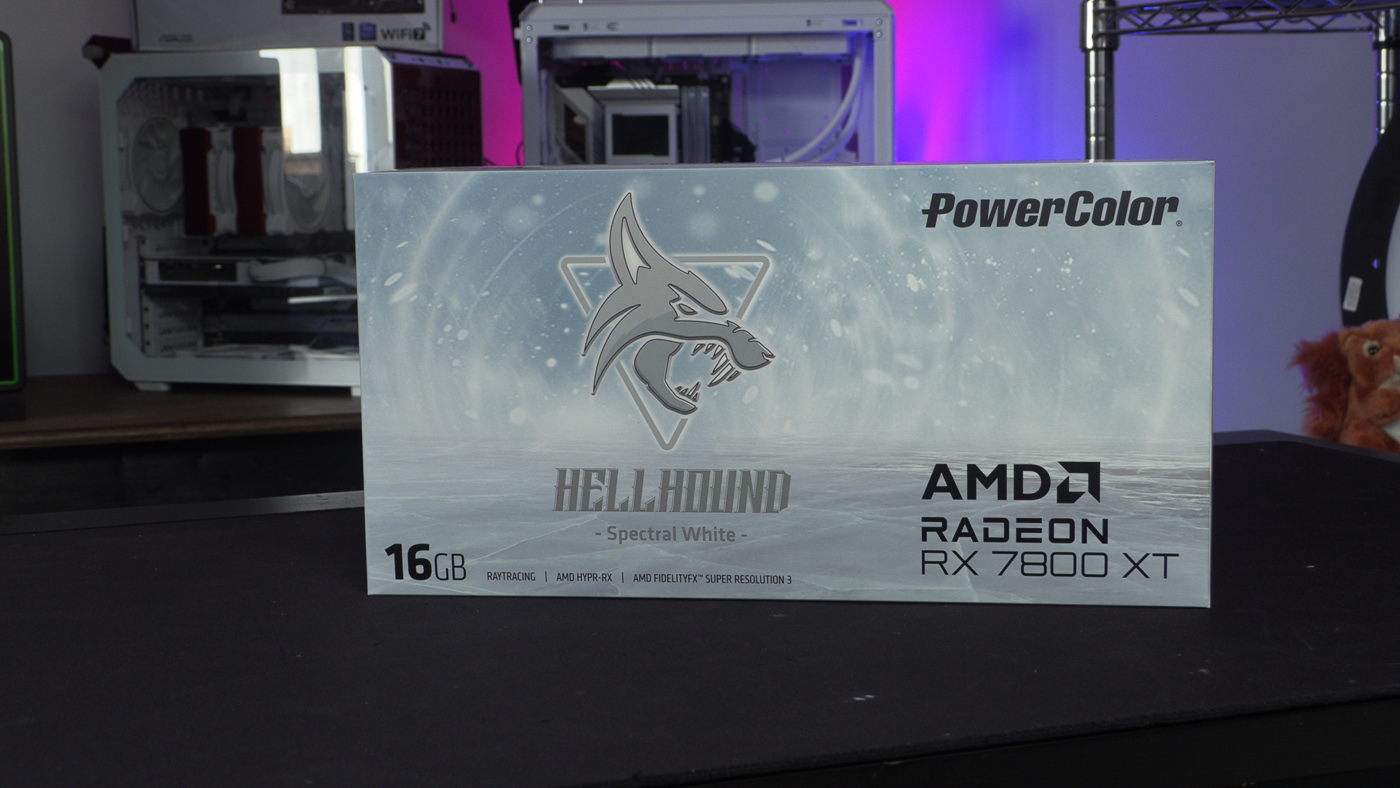 The aesthetics are absolutely stunning on the PowerColor Hellhound. It's by no means the first white shrouded graphics card we've seen, nor the first with crystal fins on the fans. However, there aren't many cards or manufacturers that go the extra mile to also ensure the heatpipes and heatsink fins are white.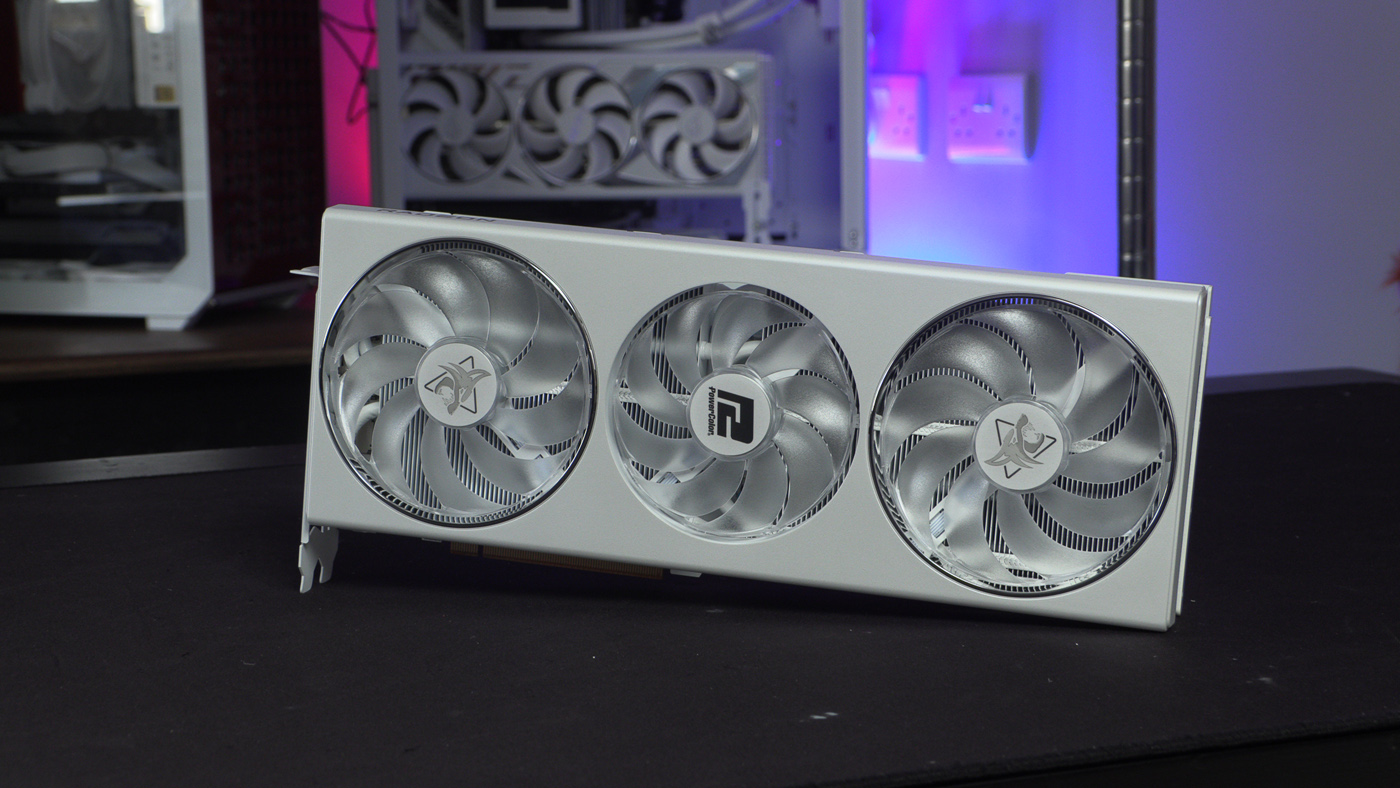 Nowhere is this clearer that this rear view. It's so crisp and glorious. Everything that could be white, is. We continue to laud the use of a cutout in the backplate and its beneficial cooling effects. We can't get away from the pure white aesthetic though. Even the PCB is white for goodness sake. Glorious.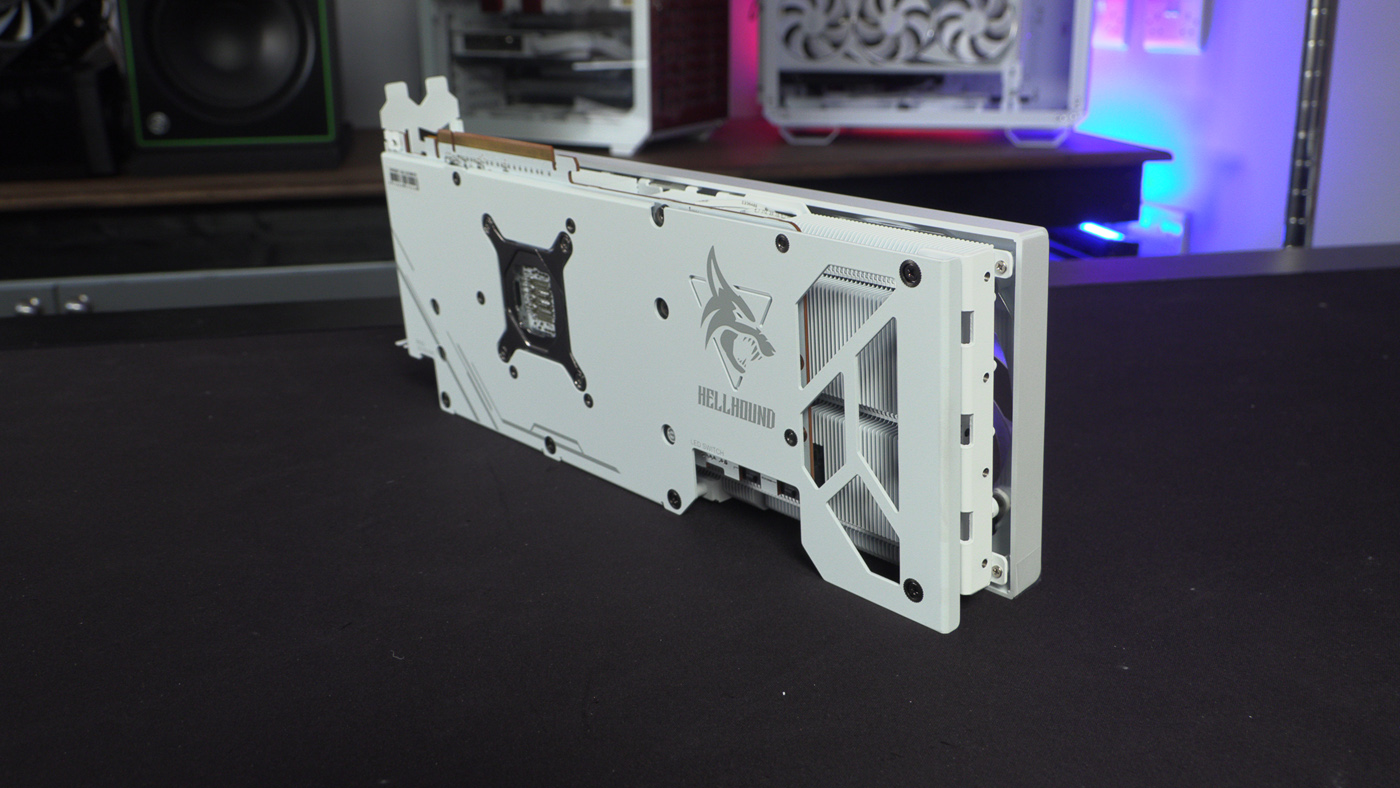 High fin density and some very chunky heatpipes ensure that the card remains cool whilst in passive mode. It also helps wick the heat away from the GPU for the fans to do their thing.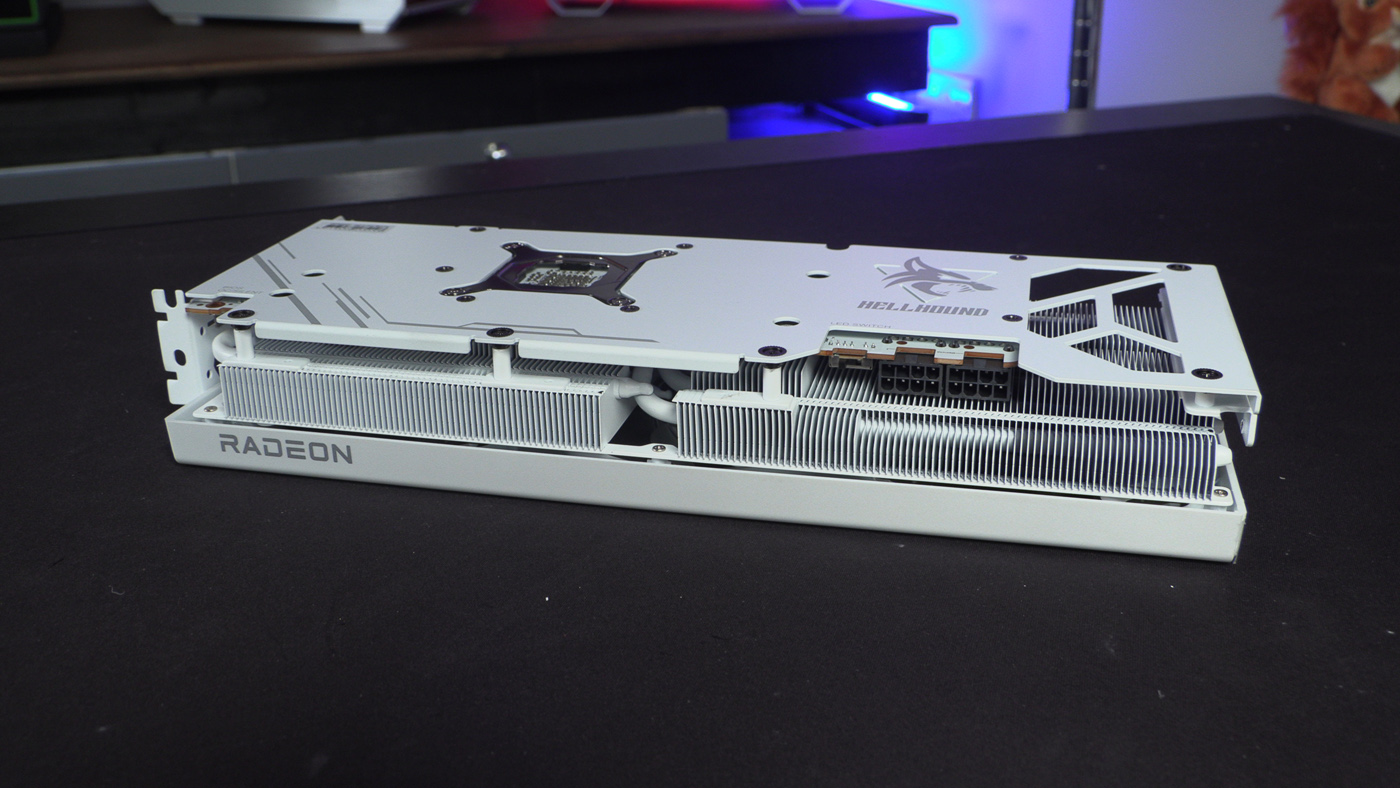 White PCB, heatsink and even white cables. Heck, the plastic connectors that attach the fans to the PCB are white. PowerColor deserve a standing ovation to be honest. They've truly gone above and beyond.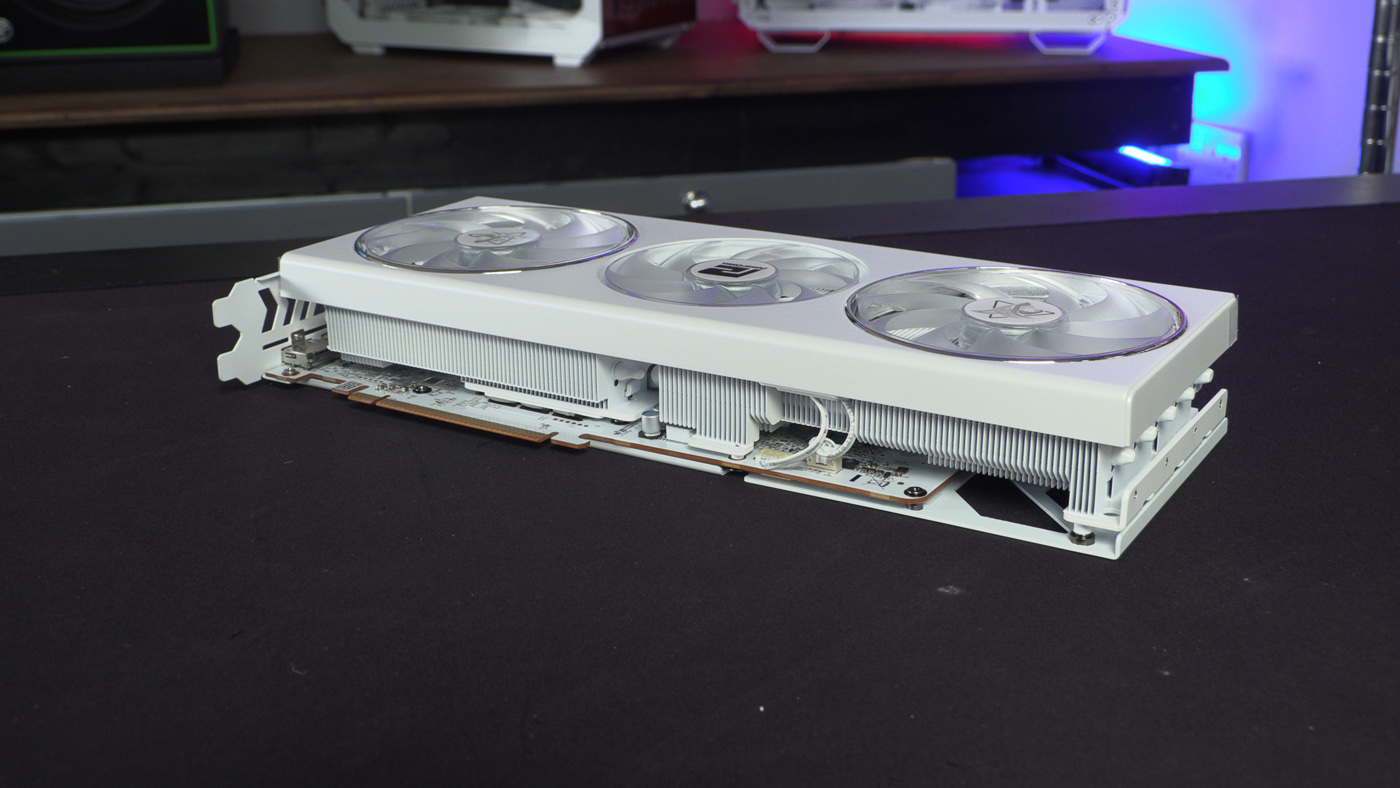 At this point we're just showing the card off to demonstrate the attention to detail that is found in every design choice. No overspray. No bits of silver showing through. Nothing but clear, crisp, beautiful hardware to gawk at. Those who despair at the ATX 3.0 power supply connector for graphics cards will appreciate the Hellhound sticking with two 8pin PCIe inputs. Those who dislike in-case LED lighting will enjoy the off-switch.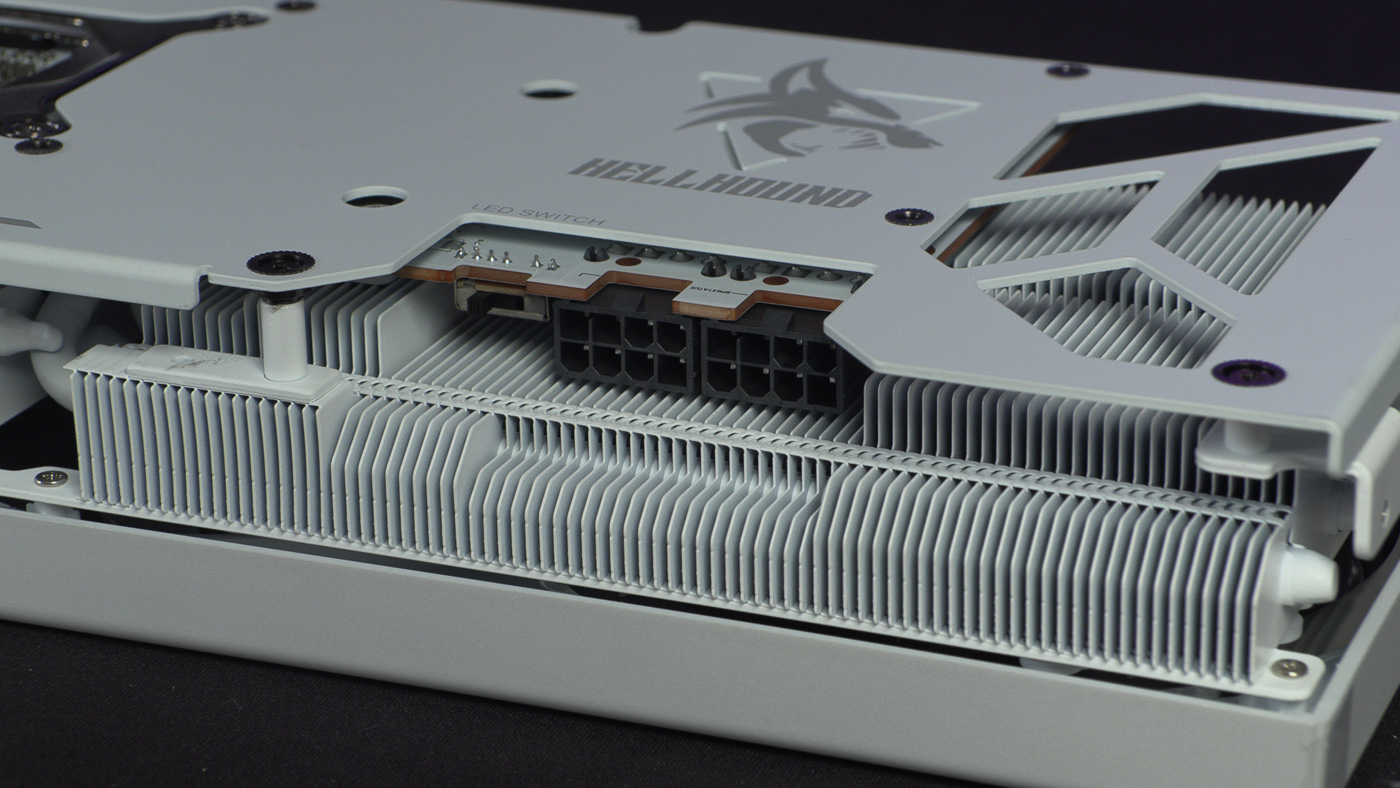 Yes, the IO plate is also coated in that brightest of hues. Three DisplayPorts and a single HDMI provide your display options.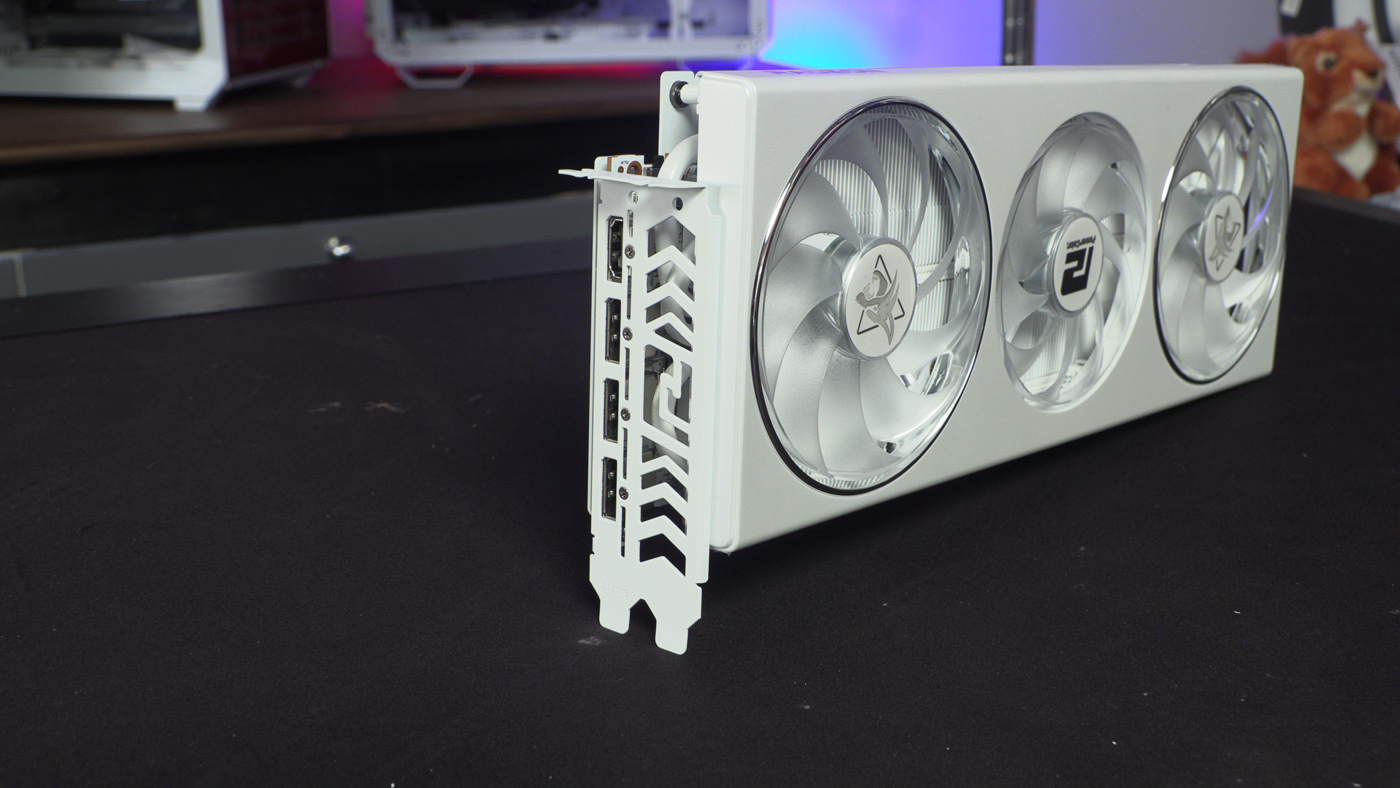 Lastly a close up of that fine finish. Wonderful.