PowerColor R9 290X PCS+ Review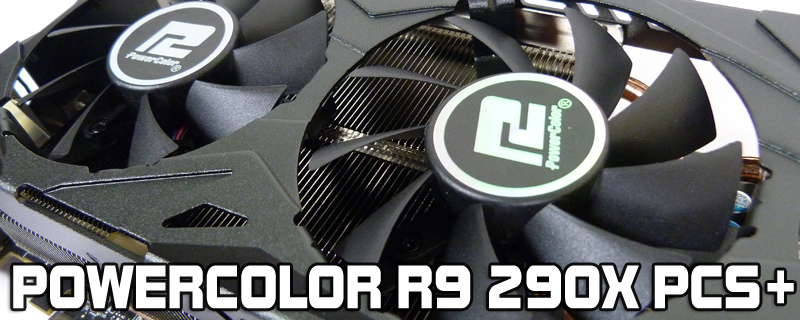 Introduction
The PCS+ models from PowerColor have always been their highest end products. Or at the very least their fastest ones. Every company has a brand name that elicits knowing smiles from those who've been fortunate enough to experience them, and the PCS+ is one such card.
Combining their overclock with a monster cooler to keep the Hawaii XT GPU, one we know that is prone to be a little ..toasty, should, theoretically, bring us some excellent performance scores.
Rather than aiming for the world-record busting voltage demands and LN2 options that the PCS+'s two main competitors, the MSI Lightning and ASUS Matrix, have gone for PowerColor have aimed squarely at the regular user who just wants a seriously fast graphics card in their rig that wont melt the plastic on your display whilst it does so.

Technical Specifications
Out of the box the PCS+ has been boosted to a similar factory overclock as that we've seen in other cards, up to 1050MHz on the GPU core and 5.4GHz effective memory clock. The main other feature is a beast of a cooler, so click on and we'll take a look at that.