PowerColor RX 7900 XTX Hellhound Review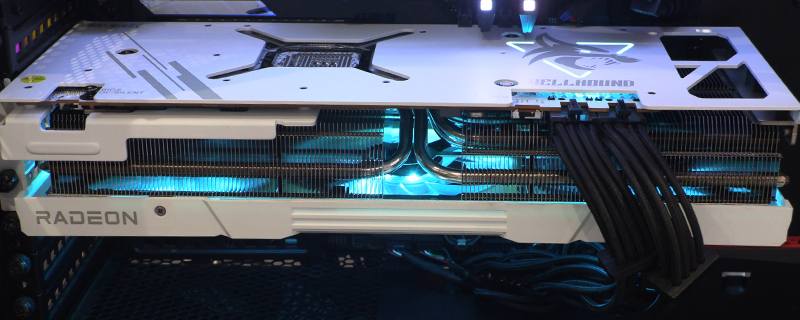 Up Close
Just as Spring appears and the weather starts to warm up, we get a box that just looking at it makes us feel cold. PowerColor have gone all in with the Spectral White colour scheme. We like it.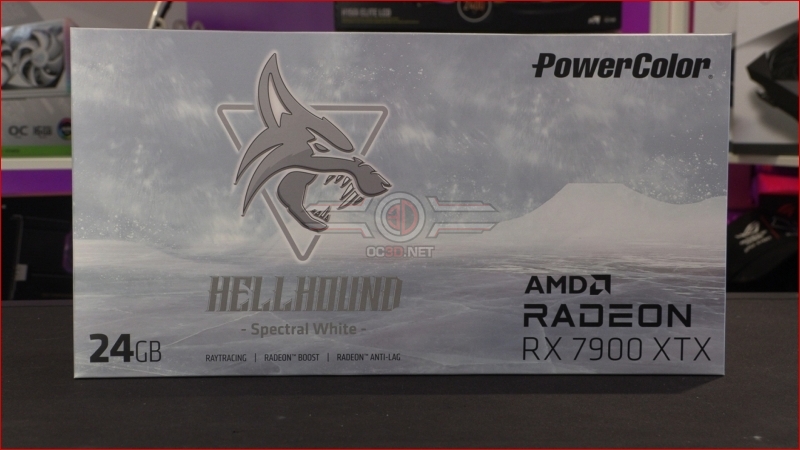 The Hellhound has a triple fan cooler, with the middle fan being slightly smaller than the outside two. However, the clear fan blades are perfect to show off the lighting, as you'll soon see.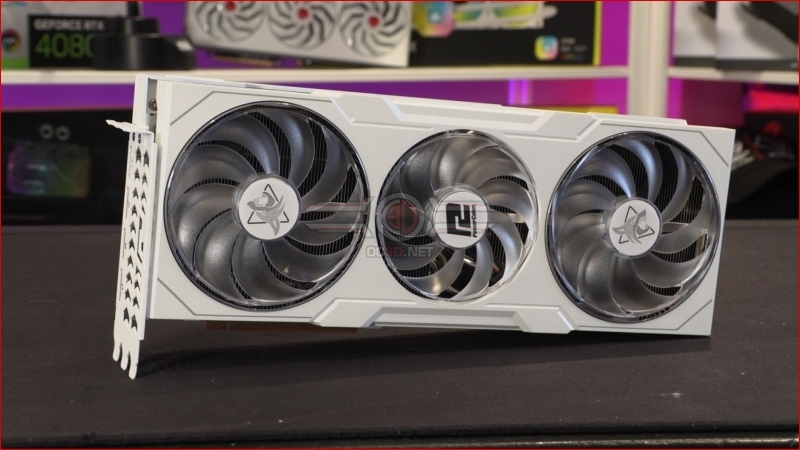 The backplate is similar to the box art, with the Hellhound logo on a nicely plain white backplate. There is still the airflow passthrough hole on the end, albeit smaller than many we've seen. It's certainly a nice change from the 'more silver than white' white hardware we've seen recently.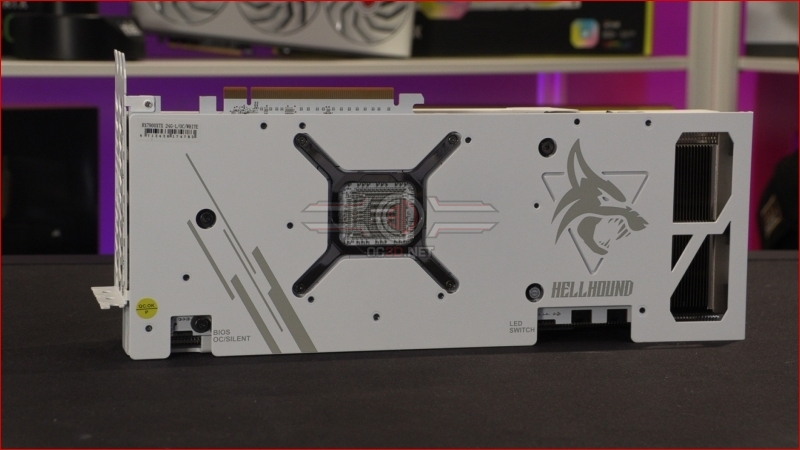 One thing PowerColor have always done well is the heatsink and heat pipe combination that actually keeps your card cool. It is one thing to go for a certain design choice on the outside, but with graphics cards we'll always take performance over looks, and the heatsink on the Hellhound is chunky indeed.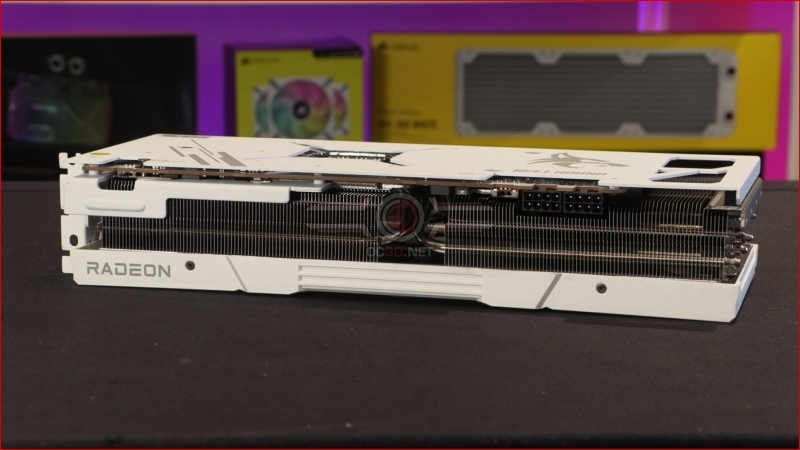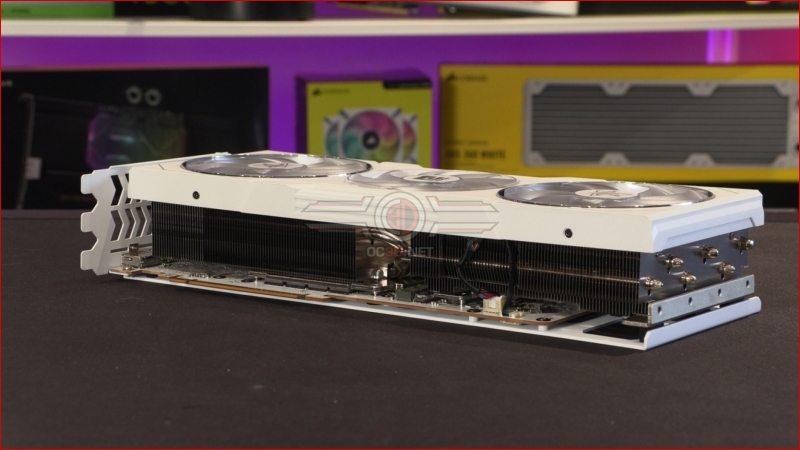 Whilst Nvidia might be beavering away attempting to get their 12pin power connector to work, the Hellhound is very much in the "if it ain't broke" camp, and although you might think they need to get with the times, how many of us have PSUs with regular PCIe connectors, and how many have the Nvidia style? Exactly. Cater to your potential buyers.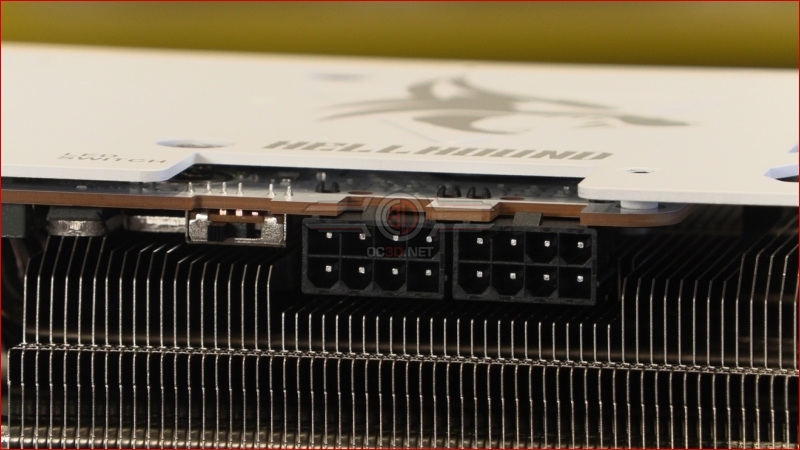 The Hellhound isn't exactly loud when working hard, but we know that many of you prefer silence above all other considerations, and the Hellhound has you covered with both OC and Silent BIOS modes.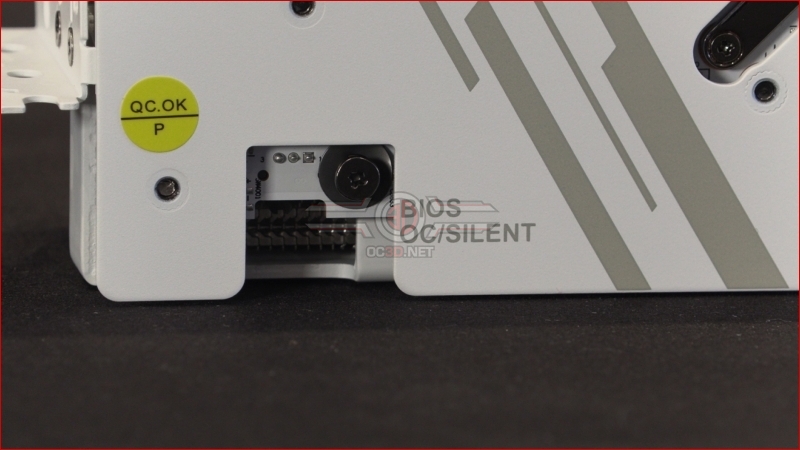 If you want to switch between the two default lighting colours – blue and white – this toggle is how you can do that with the minimum of fuss.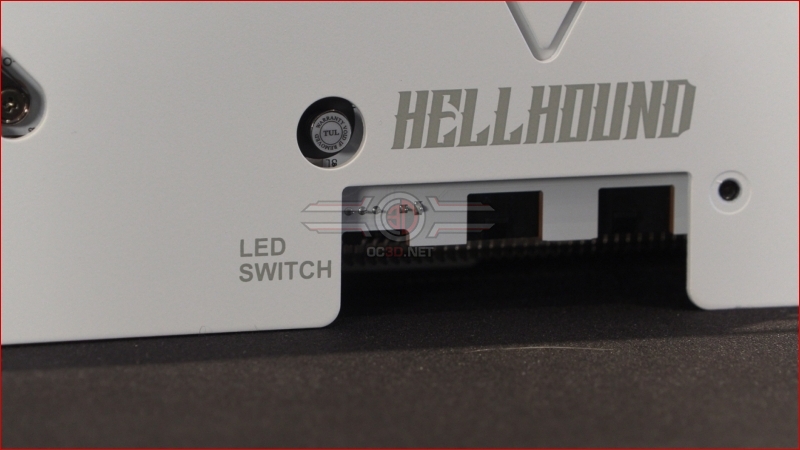 Lastly the business end of the card sees PowerColor, thankfully, go with a white endplate too. Lovely. Outputs are the common AMD selection of three DisplayPorts and an HDMI.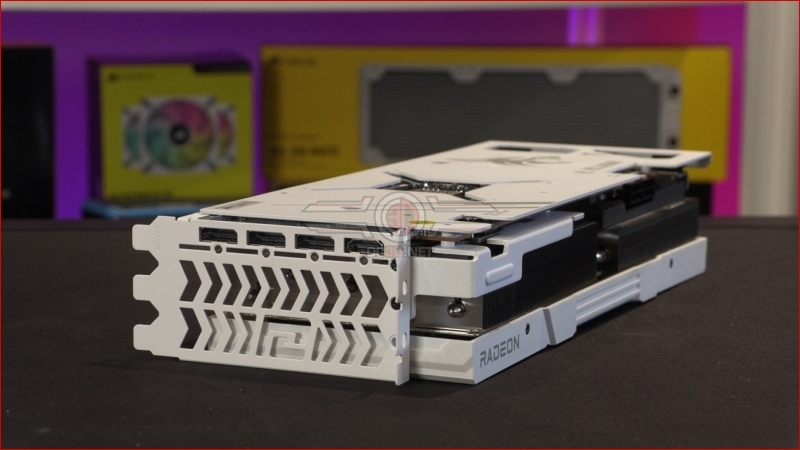 Test Setup and Clock Speeds