Sapphire RX 5600XT Pulse Review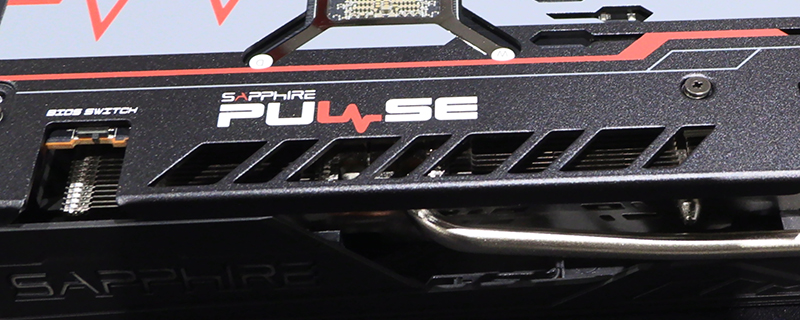 Introduction
When it comes to choosing a new graphics card there are two clear schools of thought. On the one hand we have the all singing and dancing, bells and whistles, auction your first born child cards which can run almost every game at 4K with all the detail on. These are the kind of cards which companies use to demonstrate their new game, or manufacturers like to show off in the advertising in the same way all car adverts show the deluxe model with every option.
Away from those there are the cards which do nothing more than put an image on your display and might, if you're lucky, run the Sims 2. Those fall outside of our remit. Where the real sales numbers come are those cards which can do 1080P in every title. One of the biggest benefits to PC games coming largely from Console roots is that 1080 is exactly where the current generation of consoles are pitched, and also comfortably where the pricing of cards turns a gaming PC from that pie-in-the-sky lottery win purchase to something anyone can save up for. Glance through the Steam hardware survey results and you'll see that mid-range GPUs running 1080 are the McDonalds of the gaming world.
The recent RX cards from AMD we have reviewed have been some of the former and a lot of the latter with the RX 5700 XT being a genuine '1440P with everything on' card and the RX 5500 XT sitting very much at the medium games at 1080 sector of the market. But what if you wanted a card which could not only game at 1080 with all the settings maxed out, but could also take advantage of your 1440 display with some careful settings choices? Enter the RX 5600 XT, here in Sapphire Pulse guise. With plenty of Stream Processors and a beefy clock speed it should be more than a match for anything we throw at it, and that's what we're here to find out.

So settle down, grab your beverage of choice, and let's find out how the RX 5600 XT Pulse performs.
Technical Specifications
 Â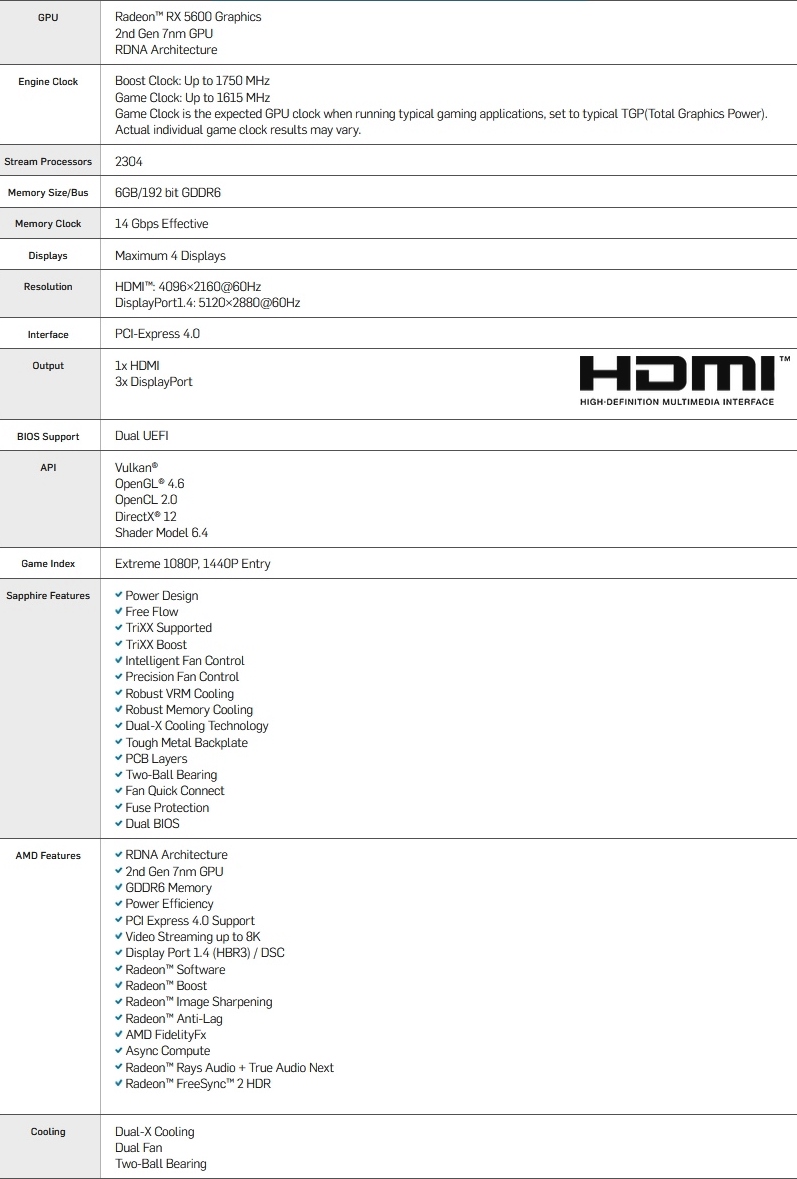 Â