XFX RX 7800 XT Merc 319 Review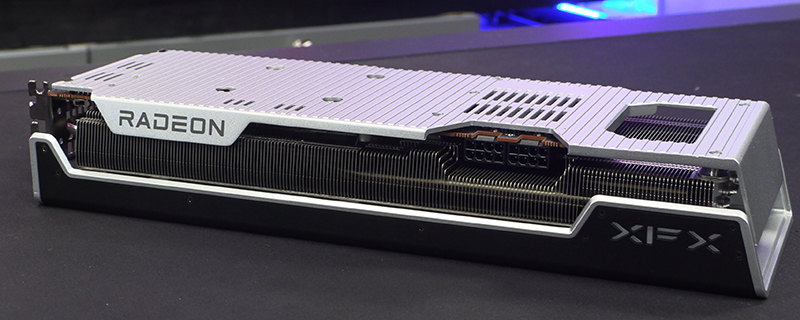 Introduction
If you've been a fan of the Radeon cards for a while then the name of XFX cannot have escaped your notice. Offering up high end takes on the underlying GPU, they are very much at the premium end of the AMD suite of products.
Much like we've also seen the Sapphire Nitro version of the RX 7800 XT today, we've also got the flagship model from XFX in for review in the form of the XFX RX 7800 XT Merc 319. Regular readers of these pages will recognise the Merc name from their Merc 310 RX 7900 XTX, the ultimate in Radeon based graphics cards.
They first introduced their rounded card design with their Thicc models, and that carried on with the Merc cards. As you can see from the picture at the top of this review, and indeed as you'll see on the next page, the Merc 319 carries on this rounded design philosophy, but with broader cutouts to expose more of the heatsink. Boasting a triple fan design, 14 thermal pads, 70A 15 phase power deliver and a 2 phase vacuum vapor chamber, the XFX threatens to be the fastest of the RX 7800 XT cards around.
Can't wait to find out if this is the case? Us neither. Let's go.
Technical Specifications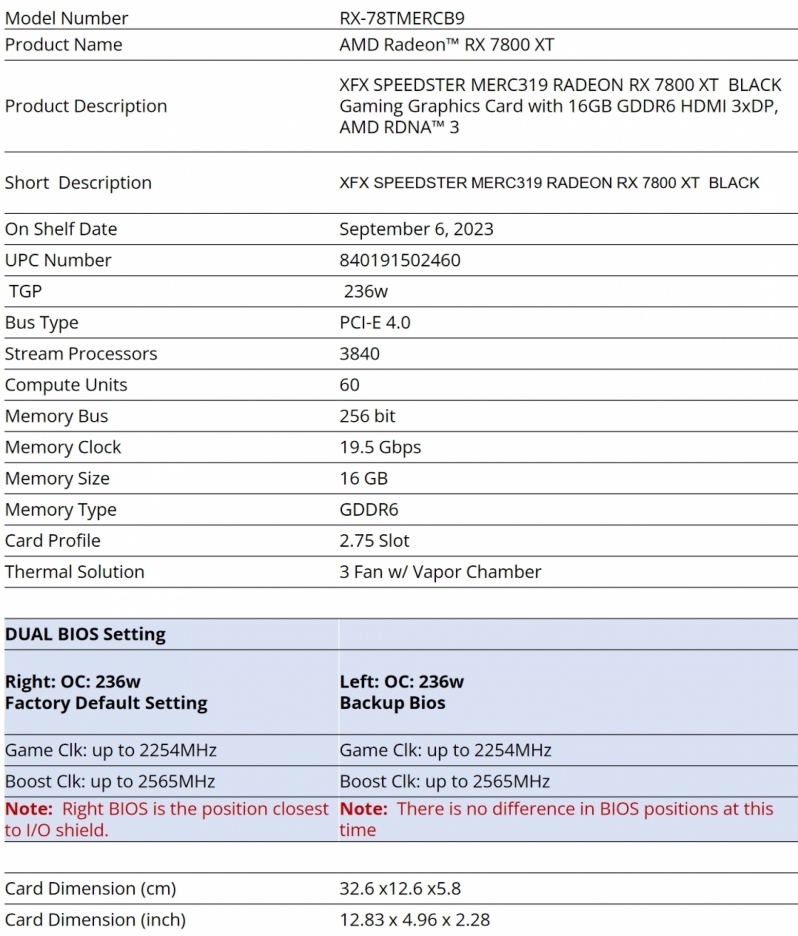 Up Close