i-rocks M05 Spirit Cocoon Mouse Review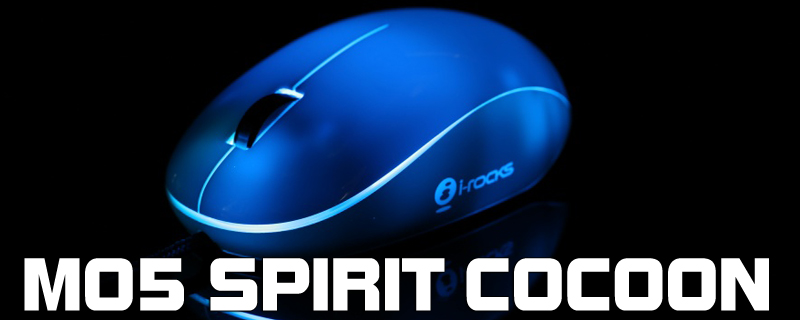 Introduction
It's very easy for those of us in the Western hemisphere of the Earth to laugh at the choice of names that you get from the East. "Super happy fun love bagel of sweet pollen" for example. So we wont begin to try and explain why the M05 is suffixed "Spirit Cocoon", although it does make us think of Don Ameche. 
Reminding us of the Apple Mac pebble style of mouse, let's find out what the M05 has to offer.

Technical Specifications

Given the lack of side buttons, it's somewhat of a surprise to see that the M05 doubles the resolution of the M09, which was much more of a classical gaming mouse design. The M05 is very much a one trick mouse, with the lighting dominating everything.
Interface: USB
Adjustable Resolution: 450 / 900 / 1800 / 3500 dpi
Adjustable Report Rate: 125 / 250 / 500 / 1000 Hz

3D backlight ON/OFF and Lock Switch

Power Consumption: Max 100 mA (without backlight) / Max 150 mA (with backlight)
Dimension: 103 x 60 x 39 mm
Cable Length: 180 cm