Logitech G29 Racing Wheel Review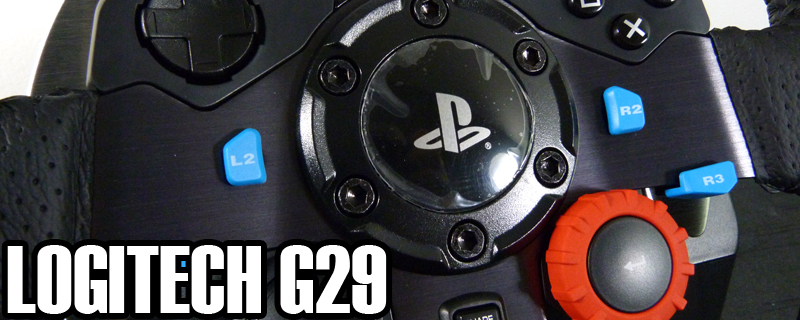 Introduction
If the Nintendo Wii showed us anything it is that people are more willing to play games when there is a peripheral that matches the action on the screen. However, it very much was something limited to that particular console, as in the hardcore gaming world there are only two controllers that make a genuine difference to your performance as well as enjoyment and they are the HOTAS for flight/space sims, and a wheel and pedals for racing sims.
Wheel and Pedals have been around for a long time and have come a long way from their early forays. There are dozens of options around but with the cheap end of the market being beset by plastic offerings which last about as long as the backseat driver things toddlers have, and the top end of the market way beyond the price range of almost everyone, that professional but affordable sector of the market is unquestionably where the majority of us will make a purchase.
As an avid racing sim person, once an Online Champion and World Record holder in Grand Prix Legends, I've been through a fair few in my time. From the Microsoft Precision in the early 2000s, through the famous Red Momo and Logitech Driving Force Pro, to the G25, my desk has seen thousands of laps. There are two models in the latest iteration of Logitechs successful G-Series, the G920 which supports PC and XBOX, and the G29 we have for review today which supports the Sony range of consoles and the PC.

As both options work perfectly on the PC it makes a lot of sense to go with the G29 rather than the G920. You get more buttons and rev lights for a start. Neither are supplied with an H-pattern shifter, a decision which has caused much consternation in the simulation community, particularly given how the G25 and G27 were supplied with both sequential and H options.
Technical Specifications