Roccat Taito Gaming Mouse Pad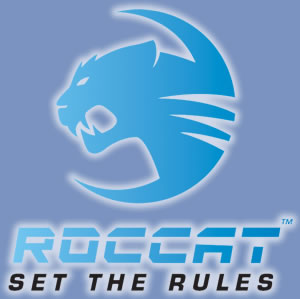 Fundamentals. Basics, which must be achieved in order to continue building upwards to achieve an overall objective. Civil engineers would never specify a cheap road surface that would ruin one's car tyres within minutes. A team of builders would never dream of making the foundations of the 2,684ft tall Burj Dubai Sky Scraper out of pure wensleydale cheese…or any cheese for that matter and neither would they specify the building's double decker 40mph lifts to be pulled by a cable of liquorice string. Without getting a little too carried away, I would just like to say that there is a point to the somewhat outrageous analogies that I have just stated. The purchase of a high performance gaming mouse is not the entire solution for improved game play as the final non human limitation lies with the surface that the mouse is used on! The use of such mice on common wood/glass surfaces or even a cheap generic mousemat may hinder it's capabilities and the former may even cause damage to the surface, the mouse or both. Today we'll be showing you an example of what we believe should be a fundamental product done right. The Roccat Taito Gaming Mouse mat.
To those that have already seen some of Roccat's products already, I think it goes without saying that the company needs no introduction as although in relative terms they're a relatively new kid on the block, they consist of a highly committed development team and their products certainly show it. Formed in 2005, they have a small but growing portfolio of products and the Taito mouse mat is one of two mats that they offer.
Specifications
• HEAT-TREATET NANO PATTERN
for silence and comfort right in the heat of the gaming action
• IMPROVED AXIS FLOW
exact x-y balance, precise mouse movements and control
• COMFORTABLE GAMING SIZE
400 x 320mm with a thickness of 3.45mm
• RUBBERIZED BACKING
provides heavy grip and security

• LONG LIFE MATERIAL
• TESTED WITH MICE UP TO 8000DPI
 Now let's move on to the packaging and first impressions…