Kingston HyperX DDR3 CL9 2000mhz 3GB Triple channel kit
Introduction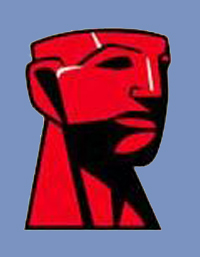 Founded in 1987, Kingston Technology have been at the forefront of memory manufacture, today supplying over 2000 memory products to anything that requires memory, from mobile phones to printers and servers to PC's. The chances are you have made use of a Kingston product and not even known about it. Thanks to the severe shortage of surface-mount memory chips in the 1980's, 2 engineers got their heads together and created the first ever single in-line memory module (SIMM) and the memory market boom was born along with Kingston Technology.
Over the next 20 years Kingston dominated the market being among the first to introduce new innovations and technologies to the memory market. The latest of these advancements being the product we have for review today, the first 2000MHz triple channel kit: Kingston HyperX 2000MHz Triple channel kit which at the time of writing this review is the fastest kit available for i7.
Here's what Kingston have to say:

HyperX DDR3 memory; the next generation of DDR memory technology. Like all Kingston HyperX products, DDR3 modules are specifically engineered and designed to meet the rigorous requirements of PC enthusiasts. DDR3 memory offers faster speeds, lower latencies, higher data bandwidths and lower power consumption than DDR2. HyperX DDR3 modules are available in single, dual and triple-channel memory kits.
HyperX DDR3 features:
* 1.7 Volts operation
* Memory signal termination inside the memory chip (On-Die Termination) to prevent reflected signal transmission errors
* Operational enhancements to increase memory performance, efficiency and timing margins
* CAS Latencies: 5 (Ultra Low Latency) and 7 (Low Latency)
* Currently available in speeds up to 2GHz and capacities of 2GB, 3GB, and 4GB kits
* DDR3 memory modules are not backward compatible to DDR2 and DDR based motherboards, due to incompatible module connections (number of pins), voltage and DRAM technology. DDR3 memory modules have a different key or notch than the same-sized DDR and DDR2 modules to prevent their insertion into an incompatible memory socket. HyperX modules are available in single, dual and triple-channel memory kits.
In todays review, we will be comparing this kit to a 6GB Dominator kit from Corsair that will cost approximately the same price. This should give you, the reader a valuable insight as to whether your money should go on bandwidth (Kingston) or size and timings (Corsair).
Specification
The specifications below is taken directly from the Kingston technology website.
Manufacturer:
Kingston
Model Number: KHX16000D3K3/3GX
Capacity: 3GB (3x1GB)
Type: DRAM
Technology: DDR3 SDRAM
Form Factor: DIMM -240 pin
Memory Speed: 2000Mhz
Latency Timings: 9-9-9
Voltage: 1.65v
RAM Features: Matched triple kit for X58 based motherboards with an Intel Core i7 CPU
Requirements: Compatible X58 Motherboard – 3x 240pin DDR3 slots
Service and Support: Lifetime Warranty
 
Let's move on to the packaging and appearance section of the review to see how Kingston have presented this premium product…