Corsair HX750w (750w) ATX PSU
Introduction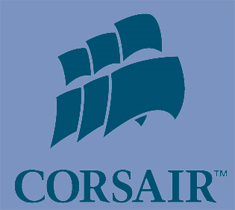 It's very rare that you get the best of everything all in one package. Supercars break down more than the family estate, busty blondes are rarely as intelligent as the petite brunettes and PSU's tend to be either powerful yet noisy, efficient yet unstable or in some cases, just rubbish all together. However, A short while ago here on OC3D we checked out one of two new PSU's in Corsair's immensely popular HX line-up. The HX850w, to put it simply, was an all-round stunner. Solid rails, extremely high efficiency, virtually non-existent ripple and great looks to boot. For the first time ever, you really could have your cake and eat it while driving along in your extremely reliable Lamborghini with your big breasted blonde (who happens to have a degree in engineering) sitting beside you.
So when several weeks after the initial review Corsair dropped us an email asking if we'd like to take a look at the 750w model, naturally we agreed.  Being released at the same time as the HX850w an educated guess would tell us that both PSU's are more or less identical probably barring some slightly uprated components in the 850w version. With this in mind we're going to be skipping past a lot of the usual waffle regarding the packaging and appearance of the HX750w and concentrating more on the performance of the unit and any differences that present themselves along the way. Of course, if you haven't yet already checked out our full and extremely detailed
review of the HX850w
, now is the time to do so!
• Guaranteed to sustain its full rated wattage at an ambient temperature of 50°C
• Up to 90% energy-efficiency under real-world load conditions
• 80PLUS Silver Certification
• Single +12V rail design providing up to 62A
• Multi-GPU ready
• 105°C solid state capacitors
• Active Power Factor Correction (PFC) with PF value of 0.99
• Supports ATX12V 2.3 and EPS12V 2.91 standards. Backwards compatible with ATX12V 2.01
• Auto switching circuitry for universal AC input from 90-264V
• Over Current/Voltage/Power Protection, Under Voltage Protection and Short Circuit Protection provide complete component safety
• Dimensions: 150mm(W) x 86mm(H) x 180mm(L)
• MTBF: 100,000 hours
• Safety Approvals: UL, CUL, CE, CB, FCC Class B, TÜV, CCC, C-tick
During our initial review of the HX850w we received word that the unit had actually met 80PLUS Gold standards. However as the unit barely scraped past the requirements for meeting this certification (>87% at all loads), Corsair took it upon themselves to downgrade both the HX750w and HX850w PSU's to Silver certification. Therefore the difference in 80PLUS ratings between our initial review and this one are merely cosmetic, and does not suggest any physical differences between the PSU's. All other specifications seem pretty much identical aside from the slightly lower power output on the 12v rail which can be seen below:
Corsair HX750w Rail Layout
DC Output
+3.3V
+5V
+12V1
+12V2
+12V3
+12V4
+12V5
+12V6
-12V
+5VSB
25A
25A
62A
–
–
–
–
–
0.8A
3A
Max Power
150W
744W
9.6W
15W
750W
Corsair HX850w Rail Layout
DC Output
+3.3V
+5V
+12V1
+12V2
+12V3
+12V4
+12V5
+12V6
-12V
+5VSB
25A
25A
70A
–
–
–
–
–
0.8A
3A
Max Power
150W
744W
9.6W
15W
750W
With an 8A difference between the +12v rail on the HX750w and HX850w, this more or less explains the 100W deficit (8A x 12v = 96W) of the HX750w, once again implying that both of the units are more than likely 'the same' with just some minor changes inside. However, let's move over to the next page and actually open up the HX750w to find out for certain.