Enermax Liberty ECO 500w ATX PSU
Introduction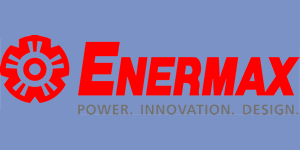 Enermax is one of those few companies in the PC scene that requires no introduction. With products such as the Galaxy 1000w and Infiniti range under their belts, Enermax has on several occasions made a profound impact on the PSU market and helped shape it into what it is today. A few months ago I was lucky enough to review a pre-release sample of their latest PSU – the Revolution 1050w. The unit didn't disappoint and walked away with OC3D's "Best in Class" award, proving itself to be a worthy successor to the now ageing Galaxy series.
However today Enermax have sent over a far more modest 500W PSU from their Liberty ECO range. The original Liberty range has been around for some time and in fact was one of the very first PSU's from Enermax to 'break the mould' with it's glossy metallic paintjob and modular connectors. OC3D first took a look at the original Liberty 620w back in 2006 and despite having a rather limited test setup at the time, it was clear that the Liberty was an extremely competent PSU that combined copious amounts of the three P's: Price, Performance and Presentation.
For the Liberty ECO, Enermax have turned their attention to improving the economic and ecological aspects of the original Liberty by increasing efficiency while also bringing many of the other features bang up to date. Below is the full feature list taken from Enermax's website:
• 80PLUS® efficency – 80-86% efficiency @ 20-100% load. Compliant with 80 PLUS® efficiency requirements.
• Fit4Server -12Pin modular design for possibly upcoming new CPU's and graphics 10 and/or 12Pin connectors.
• Non-Stop @ 40°C – Non-Stop industrial class performance at 40°C/104°F ambient.
• DXX ready! – For PCI Express 2.0 / DXX next generation graphic cards with 6+2P (8P) PCI-E connectors.
• Intel ATX12V v 2.3 – ATX12V v2.3 support for latest Intel® Core 2 Duo™/Quad™/Extreme™/ i7™, and AMD™Athlon™ 64X2/X4 & Phenom™X3/X4 and SLI™ or CrossFireX™.
• EMC & Safety – Full-scale electromagnetic filtering protects your system against radiation interferences. (CE EMC EN61204 compliance)
• SpeedGuard – Advanced fuzzy logic 12cm fan speed control for optimal cooling and minimum noise. (Patented)
• AirGuard – Patented air-inlet with optimal aero-dynamical design reducing noisy air turbulences.
• SafeGuard – Industry-leading septuple protection circuitry with world's first dual UVP(AC & DC), OCP, OVP, OPP, OTP & SCP protects your system.
• Worldwide compatible – 100-240VAC in with automatic adjustment and active PFC for global usage.
• Compact size – Dimensions (W x H x D): 150mm x 85mm x 140mm
• Warranty – 3 years vendor warranty
Aside from the increased efficiency, Enermax have also kitted the Liberty ECO out with a long list of safety features which include the usual suspects such as Over Volt Protection and Over Current Protection. Interestingly Enermax's PowerGuard system doesn't make an appearance on the Liberty ECO; which is kind of a shame as PSU's with fancy LED's and buzzers always gives me something extra to talk about.
Also of interest in the specs list is the ATX v2.3 connectors which provides support for the latest hardware along with Enermax's certification that the Liberty EC can provide it's full output power at up to 40°C. This should make things a little interesting when we stick it inside our 50°C oven later on in the review!
Enermax Liberty EC 500W Rail Layout
DC Output
+3.3V
+5V
+12V1
+12V2
+12V3
+12V4
+12V5
+12V6
-12V
+5VSB
24A
24A
24A
24A
–
–
–
–
0.6A
3A
Max Power
130W
456W
7.2W
15W
500W
Things have been kept nice and simple in the rail layout department with two +12v rails capable of producing 24A each and a maximum combined output of 456W (38A). This gives the Liberty ECO plenty of grunt to deal with a single high-end graphics card or a pair of mid range cards configured in SLI/Crossfire. 
Similarly the +3.3v and +5v rails are also rated at 24A each, but this time with a maximum combined output of 130W. This is slightly lower than some other 500w PSU's we've tested recently (for example the OCZ ModXStream Pro 500w), but for the modern PC system having more power available on the +12v rails is far more favourable.