Silverstone NJ520 Passive PSU Review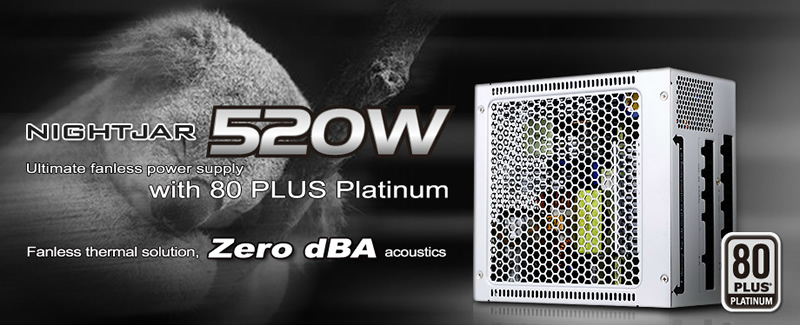 Introduction
A few years ago, a power supply's fan could quite easily be the loudest component in your computer. Some of the smaller 500w units often struggled a little under load and so the fans really had to spin up to keep the unit cool. Since then, the technology behind power supplies has really progressed. It's now rare to find a high quality unit that doesn't have a passive function. A lot of units are capable of running to 30% load without the fan needing to spin up, and with some of the high power 1500w units, this can mean on an average system even under load the fan may never spin up.
However, we have seen a number of units over the past couple of years that are completely fanless. This tends to be a small market, hence why the number of them is so small, as they tend to be such high quality that the price is bumped up to prices comparable to far higher wattage units. However, in certain scenarios where price is of little concern, and silence is a top priority such as in music production, these fanless power supplies do satisfy a great gap in the market.
We take a look at Silverstone's latest Nightjar NJ520 fanless power supply, with a fully modular design, and an 80 Plus Platinum level of efficiency.

Testing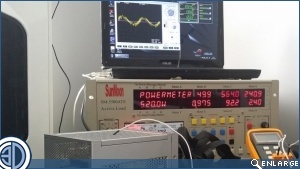 Conclusion
The NJ520 is entirely white in colour with honeycomb ventilation on every side. Although the grills do detract a little from aesthetics, they serve a purpose in allowing the internal components airflow to keep cool. We can't take points away from Silverstone because of the grills and overall we do rather like the look of the unit and it would look great in any white coloured case.
As previously mentioned, the NJ520 incorporates an 80 Plus Platinum design, which makes it one of the smallest PSUs that we've ever seen have a Platinum rating. This is achieved through using incredibly high quality capacitors and components which are able to stay cool even under load. This means less energy is wasted through heat dissipation which helps to bring the efficiency rating up. The '80 Plus' rating is now a fairly old standard and the name doesn't actually give modern PSUs enough credit as the NJ520 is capable of achieving up to 92% efficiency at 50% load, and even at as low as 20% and as high as 100% load, its efficiency doesn't drop below 90%.
The fanless feature will be the main buying point of the NJ520. In situations such as music production where all noise needs to be completely minimised, a fanless power supply really can go a long way in achieving the perfect sound                 quality. Of course fanless power supplies such as this aren't limited to the music industry entirely however. There are a great number of us at home who pride in having silent PCs; we run fans at very low speeds, and insist on quiet graphics cards and these days also on semi-passive power supplies. With high quality units such as this, there's no need to worry about noise or temperatures from your PSU regardless of load.
Fully modular designs are also a must have with many computer enthusiasts. It saves an immense amount of effort in managing cables and also makes everything look far better. We've seen most of the major companies slower switch entirely over to modular units over the past couple of years; the Silverstone Strider series has been entirely modular for a long time, every high end Corsair PSU is now fully modular and many more are turning that way too. Both of these companies also offer aftermarket add-ons to some of their modular ranges, such as individually braided cables, and shorter cable kits for use on mATX and ITX builds, and with options like that, fully modular units can be a godsend.
When we get down to performance figures, the NJ520 performs incredibly well. As we've already said, Silverstone claim the unit is capable of 92% efficiency at 50% load. However, in our testing we actually saw it achieve as high as 93.4% efficiency. At 100% load, our unit managed 92.2% efficiency, and at 20% load we saw 90.8%, so overall our scores are a little higher than Silverstone state on the box which is great really. At 100% load, we did see the volts dip slightly below 12v which is often the case when heavily stressing a PSU, while not an epic result its still a very strong unit We also only saw a maximum of 26mV ripple which is incredibly good for any unit.
We're awarding the Silverstone NJ520 the OC3D Silence Award for obvious reasons but also the Gold award for its great performance, awesome efficiency but without raping our wallets!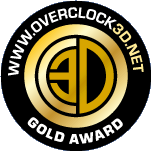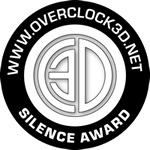 You can discuss your thoughts on the Silverstone NJ520 Passive PSU Review in the OC3D forums.