Tom Clancy's Ghost Recon Wildlands PC Performance Review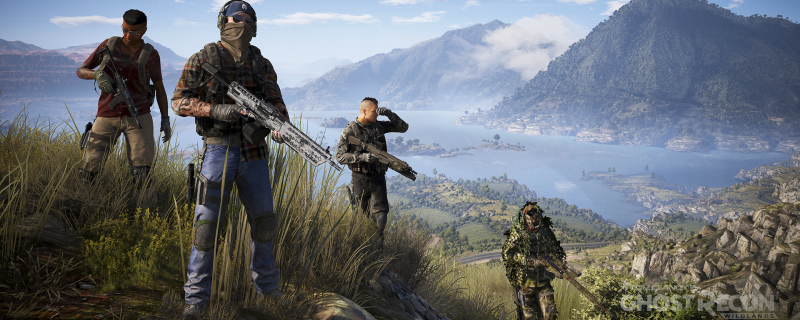 Introduction
It is now time to have a look at Ghost Recon Wildlands, the latest multiplayer squad shooter from Ubisoft, coming with many advanced Nvidia branded effects and as the first title on PC to make use of the companies new TurfFX technology.Â
Many were disappointed by how the beta performed on some setups, with some stating that the game was beautiful but very difficult to run on certain setups. Has this changed since the beta or is this a game that deserves more time in the oven?Â
Â

DriversÂ
For this game, we will be using the newest drivers that were available when the game released, which is Nvidia's Geforce 378.77 driver and AMD's 17.3.1 driver.
Â
Test Setup Â
We will be testing this game on our dedicated GPU test rig using both high-end and mid-range GPUs from both AMD and Nvidia.Â
Â
Game Test Rig
Intel i7 6850K
ASUS X99 Strix
Corsair Vengeance 4x8GB DDR4 3200MHz
Corsair HX1200i
Corsair H110i GT
Windows 10 x64Â
Nvidia GTX 980Ti (Left), AMD R9 Fury X (Middle) GTX 1070 Founders Edition (Right)
Â
For the high-end, we will be testing AMD's R9 Fury X, the GTX 980Ti and Nvidia's new GTX 1080 and GTX 1070 GPUs. Â
For the Mid-range offerings, we will be testing the new RX 480 and GTX 1060, both of which will be the ASUS Strix Gaming models.
Â
ASUS GTX 1060 Strix (Left), ASUS RX 480 Strix (Right)
Â
To represent AMD and Nvidia's lower-end GPU offerings we have decided to use the AMD R9 380 and the Nvidia GTX 960. Both of these GPUs will be the ASUS Strix models.Â
Both of these GPUs offer very similar performance in most scenarios and come in at very similar price points, so it will be very interesting to see which GPU will come out on top.Â
Â
Nvidia GTX 960(Left), AMD R9 380(Right)