Crucial MX100 512GB SSD Review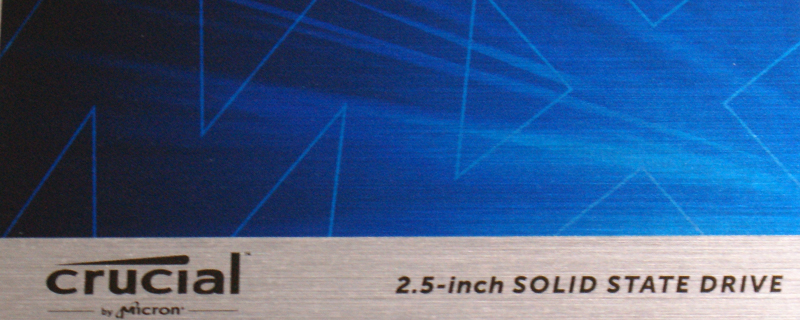 Introduction
It wasn't that long ago that even a 128GB SSD was considered to be out of the reach of the average user, such was the prohibitively expensive pricing. We all sat and dreamt of the possibility of SSD pricing one day lowering until we could afford ones that came even a tiny bit close to the big, noisy, slow HDDs we were all using for our data storage. Crucial advertise their latest SSD, the MX100 we have up for review today as "The choice between speed and capacity is over. Choose both.". That's a bold claim indeed, although it's one that is backed up by the move to Micron 128Gbit 16nm NAND, which should ensure a reduction in costings for larger capacity chips, and combined with the Marvel 9189 controller we should see speeds to match the eye-grabbing capacity.
So How Fast Is It?
In general all current SSDs produce similar speeds. The days where we saw immense changes from one controller to another, or even from the SATA3 to SATA6 interface, are well behind us and almost any SSD you buy will push the 550MB/s theoretical bandwidth limit. The Crucial MX100 makes a mockery of it's self-declared 'Value' market position by spanking out some enormous numbers.

Rather than force you to sit through endless graphs that all show the same thing you can be assured that the Crucial MX100 512GB is up there with the very best single drive solutions.
Do You Want One?
If you're one of our readers who prefer to see what we think of something before you look at the graphs or the pricing then now is the time to cast your eyes to the top of this review and then await medical attention. When we first heard that the Crucial MX100 512GB was going to come in at £150 we thought it was a misprint. Or, if it was accurate, that the new NAND chips were big but slow and so we'd see speeds in the HDD range.
As it is the price is accurate, the capacity enormous, and the speed so good you would have to be extremely demanding to find fault with it. Which we certainly can't. It's searingly fast in every one of our benchmarks, of which Crystal Disk Mark was chosen at random to demonstrate this.
Some products you get require a fine tooth comb to reveal the subtleties of their quality, or to uncover a carefully hidden weakness. The MX100 needs no such scrutiny. It's a seriously big SSD. No limits to just an OS drive here. Install everything to it and be happy. Also be impressed that even at this low price point you're still seeing speeds over 500MB/s. Then go out for a celebratory meal with the money you're saving.
It's so fast, so big and so cheap that in one fell swoop Crucial have rendered almost every other SSD redundant. Uncompromising and outstanding it easily wins our OC3D Gold Award and, for that barely believable price tag, our Value For Money Award too.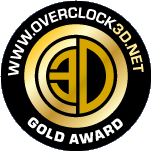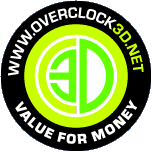 Discuss the Crucial MX100 SSD Review in the OC3D Forums.