Sabrent Rocket 4 Plus 1TB and 2TB Review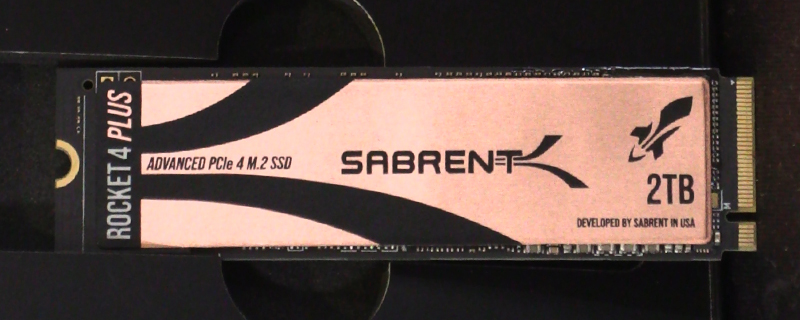 Introduction
There are many benefits to the modern modular way of building hardware. As we've often said in our motherboard reviews having everything pretty much on the chipset means that most motherboards perform very similarly, allowing the consumer to choose the brand or feature set that best fits their budget/needs. Similarly the automatic boost overclocking on GPUs means that the days of having to pay through the nose for a factory overclock are passed. Even if peripherals putting Cherry switches in everything guarantees a consistent feel.
In the storage drive world the combination of a quality controller and NAND chips lets many manufacturers enter the storage market and they can utilise their flexible company to keep their product range at the forefront of performance. The larger any business is the more hidebound it becomes. Sabrent definitely don't fall into this category and barely a month goes by without a new product launch from them that takes the cutting edge controller and NAND performance from the newest chips and produces a drive which promises to be everything a drive can be.
Today it's the newest iteration of their Rocket series in the form of the Rocket 4 Plus. A PCIe 4.0 NVMe M.2 drive pairing in three capacities, two of which we've got in for testing today, so let's see how they perform and if they can get close to the famed Samsung 980.

Technical Specifications
Although there is a 500GB model we're focussing upon the larger of the two Rocket 4 Plus drives. Partly because higher capacity always brings higher speeds on solid state drives, but also because the size of modern titles means that 500GB just isn't big enough for anything useful. If you installed Dirt 2.0, Hitman 2 and Call of Duty Cold War you'd pretty much have filled it up with three games. Besides a tiny increase in power draw on the larger drive, both are identical with 3D BiCS4 NAND powered by the Phison PS5016-E16 controller. Phison are rapidly – heh – making a name for themselves in the speed stakes so we can't wait to see how the new Sabrent Rocket performs.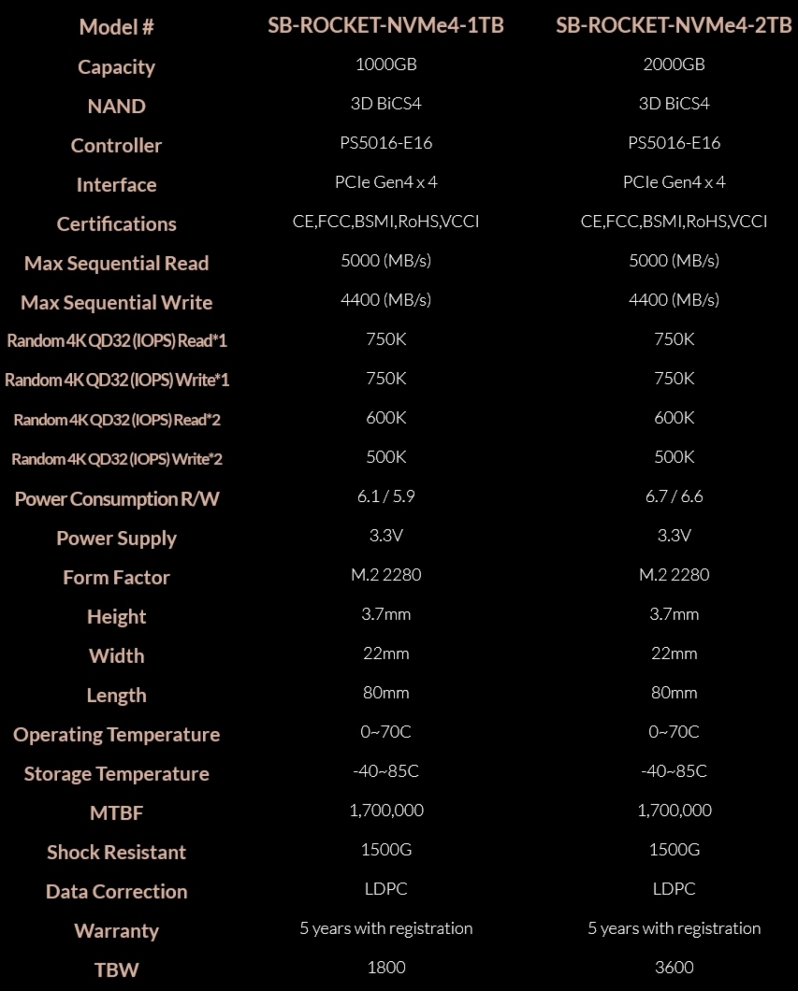 Â