Samsung 870 EVO 4TB Review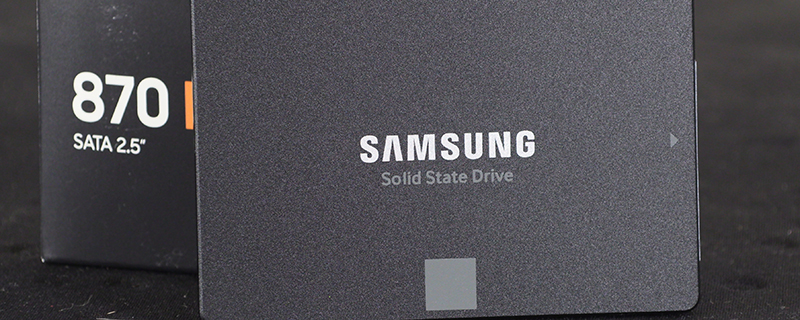 Introduction
Samsung are easily the most famous provider of solid state drives and with good reason. Since they first appeared back in the days when 60GB of SSD cost you the price of a small house, Samsung have proven to be the fastest and most reliable drives around. Each successive iteration has only improved the breed. Despite the influx of M.2 drives on the market there is a still a huge demand for the more affordable 2.5″ versions and with the new Samsung 870 EVO they have broached the £100 per TB barrier to bring us a 4TB drive that costs under £400. Even the most hardened collector will find that enough and without breaking the bank either. Heck the first 1TB SSD we reviewed cost £320, which shows how quickly things have improved in the price of purchase department.
The 870 EVO has Samsung's latest 6th generation of V-NAND and a new MKX controller which promises a 10% improvement compared to the 5th generation V-NAND in QD1 workloads. Speed is all well and good but we want reliability too, particularly on a drive this size as if it did keel over you're going to lose a significant chunk of your products and media. The 870 EVO in the 4TB capacity supports 2400 TBW – Terabytes Written – across it's lifespan and has a 5 year warranty to give you peace of mind.
Naturally as you would expect from a premium Samsung product the 870 EVO supports TRIM, S.M.A.R.T and Garbage collection to keep your drive in tip top condition and speed throughout its life. If you've not filled it up, and that's unlikely, it also has an Intelligent TurboWrite feature that has a pre-allocated SLC buffer of up to 78 GB to improve sequential write speeds.

Time to take a look at the 870 EVO in the flesh and then run it through our benchmark suite.
Technical Specifications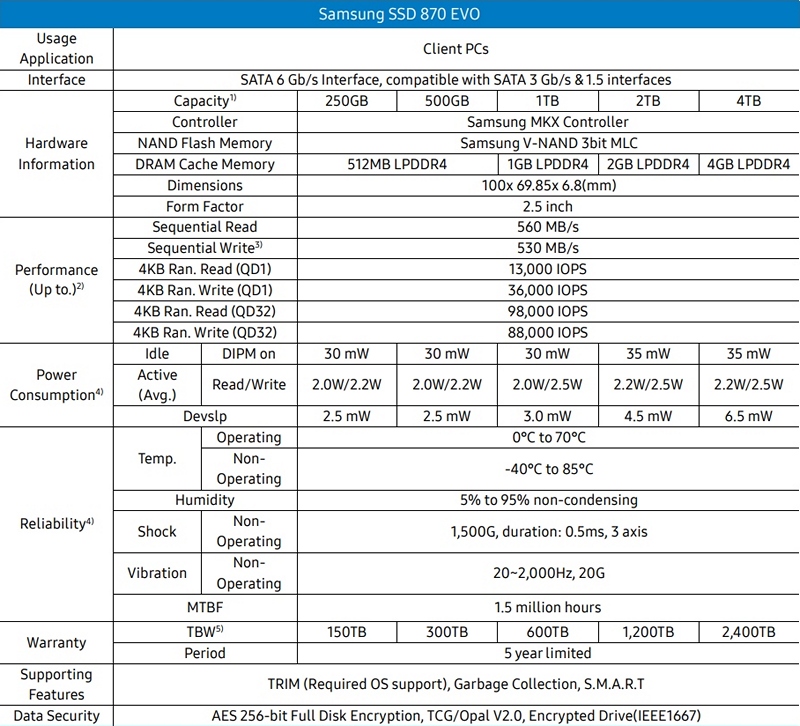 Â