Samsung 980 Pro 1TB Review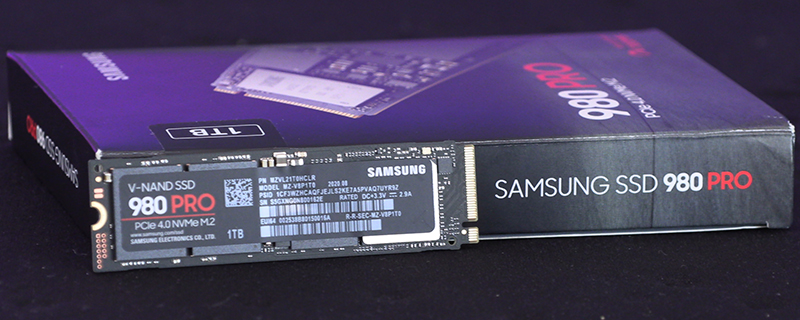 Introduction
The Samsung range of M.2 drives have long been sitting out at the top of our graph and most sales charts thanks to their combination of blistering performance and tremendous reliability.
Anyone who has ever had a hard drive fail on them will know the importance of data integrity, and whilst we all know that we should back our important files up whenever possible, the chances are you haven't got a spare storage medium that's as big as your data drives, so we just don't do that. You could upload them all to the cloud, but how reliable is that, both in the long term company life and the security of your data. Ask Jennifer Lawrence.
Thus Samsung tick both our security/lifespan and speed desires. Anything that can fulfil both of those makes up happy campers. With the PCI Express 3.0 format a lot of M.2 drives were hitting the bandwidth limits, so for the new 980 Pro Samsung have upgraded their class-leading M.2 drive to the PCI Express 4.0 technology and totally freed the beast.

A quick run down of the specifications before we put it into our Ryzen 9 3950X rig and test its throughput.
Technical Specifications
Moving to PCI Express 4.0 should certainly bring us some vastly improved transfer rates if any of the PCIe 4.0 drives we've tested so far are anything to go by. Additionally the new Elpis controller is wholly revised and based upon an 8nm process, which should also reduce any heat issues that more constrained systems could endure. Given how hot PCIe 4.0 drives can get with their 7GB/s transfer speeds, it's a move we welcome. It's not only a reduction from 14nm to 8nm that is the an improvement over the 970 Pro controller, but the number of queues available has increased from 32 to 128. A fourfold increase in commands processed.
250GB: £82.99
500GB: £135.99
1TB: £207.99
Â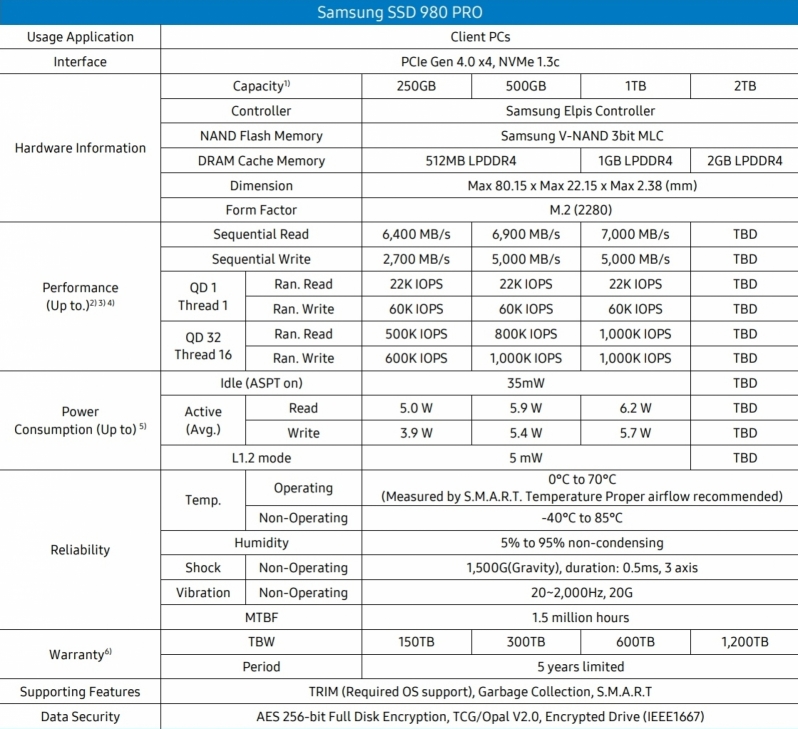 Â