Scythe Himuro Hard Disk Cooler
Introduction

When it comes to cooling your rig probably one of the easiest bits of hardware that we forget to consider is the humble hard drive. For those of you with Western Digital Raptors or the newer Velociraptors, you'll immediately understand just how much heat these high performance Hard Disk Drives can produce.
Currently there are quite a few solutions available on the market which promise to effectively cool hard drives, but which in reality, do little more than create additional noise. Scythe, fortunately has come to the rescue with a product that promises to both cool your toasty storage devices as well as quieten them.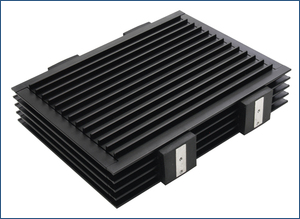 Today we have been fortunate enough to have been given the opportunity to review Scythe' latest addition to their hard drive cooling line – the Scythe Himuro. The Scythe Himuro is an parallel or serial ATA compatible 3.5inch hard disk enclosure that features an anti-vibration mounting system.
Incidentally, the name 'Himuro' comes from the old time Japanese preservation storage for snow and ice. Now that sounds promising.
Let's see what Scythe has to say about the Scythe Himuro:
Flexible Mounting System
By integrating the flexible mounting legs into this product, user can mount this Hard Disk cooler in the desired position inside the PC case.

Compatible to Parallel & Serial
Compatible to both parallel and serial ATA 3.5inch Hard Disk up to 10,000rpm.

Cooling-n-Silence
Including the anti-vibration mounting legs to contribute to absorb the vibration from Hard Disk, which leads to silence your Hard Disk.
Let's begin today's review by taking a look at the Scythe Himuro's specifications which were unashamedly copied from Scythe'
product page
…
Specifications
There's nothing particularly noteworthy here so let's head over the page to have a closer look at our review specimen…