WD VelociRaptor 600GB RAID review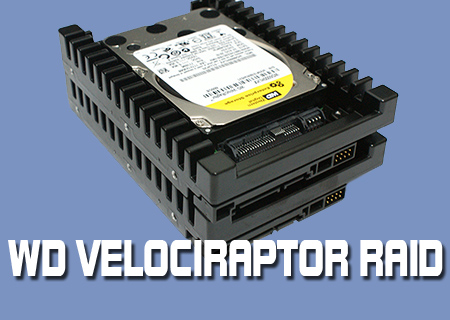 HD Tune
First off we're firing up HD Tune Pro.
Obviously being non-mechanical the Kingston is rock solid across the whole range of tests. The single VelociRaptor actually puts up a much better showing than we expected, giving an average of 120MB/s. In RAID, which is our real test, you can see the benefits with both the maximum and average transfer rates comfortably ahead of the SSD.
Â

It's a similar story in the write testing with the minimum and burst going to the SSD and maximum to our VelociRaptor RAID setup, which leads to the surprising result of as-near-as-dammit identical average results. Again we need to point out how respectable the single VelociRaptor is. Not at all shabby.
Naturally the main difference between a mechanical drive and a Solid State is the speed drop off as you start to reach the edge of the platter on a mechanical drive that doesn't occur with a SSD.The blue line is the transfer rate whilst the yellow indicates response time.
Single VelociRaptor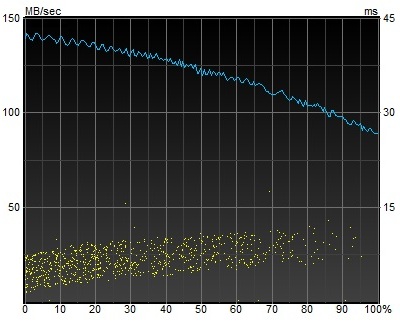 Â
RAID VelociRaptor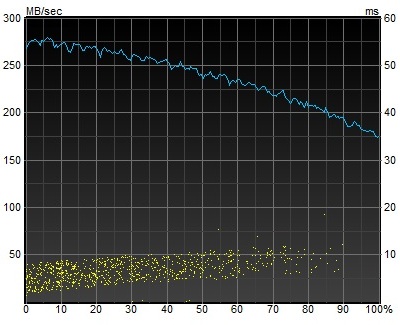 Â
Kingston SSD Now V+