Moving our GPU testing to AMD Ryzen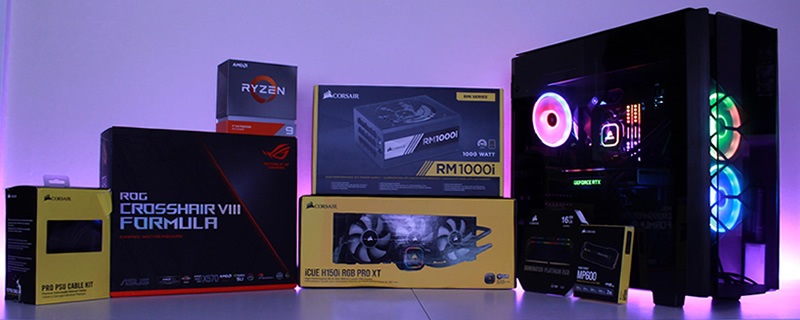 OC3D Builds a New GPU/Games Testing System – Introduction
Analysing hardware isn't a simple task, and as the PC platform enters its next era, that task is not going to get any easier. PC gaming is entering its next generation, and with it will come steeper hardware requirements, the introduction of new technologies and new avenues for hardware testing.Â
To ensure that we could meet the needs of future hardware analysis, OC3D has constructed new gaming systems for both GPU and games testing. Our old testbeds have reached the end of their life cycles, creating the need for a new hardware testing platform that could meet the needs of our future.
From the onset of 2020, OC3D has been preparing for the next generation of gaming. With it will come new games, new APIs, new hardware features, and more ways to stress gaming systems. New consoles are coming, and with them will come a new gaming landscape with steeper hardware requirements for new AAA releases. Â
In this article, we will share with you our new GPU/Games testing platform, and explain to you why we selected the hardware we are using and how it will help us conduct our future GPU and games testing.Â
Full System Specifications
As a GPU Testbed, understand that the graphics portion of this system is designed to be a constant variable. Whether we are testing the latest AAA game or the newest Radeon or Geforce hardware, we need a platform that can act as a constant when comparing graphics cards.
The aim of the game is to offer our readers apples-to-apples comparisons, which means that we need to keep every aspect of our system consistent, aside from the variable that we are testing.Â
As we move through this article, we will discuss the software and hardware which we plan to use when analysing future GPU releases and future PC games. With Nvidia's Ampere launch being just around the corner, we thought that now was that time to discuss how we test hardware, and what considerations must be made when creating a graphics testbed. Â

OC3D Game/GPU Test Rig

AMD Ryzen 9 3950X Processpr
ASUS ROG Crosshair VIII Formula (X570) MotherboardÂ
Corsair Dominator Platinum RGB Series DDR4 3600MHz (2x8GB) Memory
Corsair RM1000i Power Supply
Corsair iCUE H150i RGB Pro XT All-in-One Liquid CPU Cooler
Corsair MP600 2TB PCIe 4.0 SSD
Corsiar Obsidian 500D RGB SE Case
Windows 10 x64 "May 2020" Update
 Â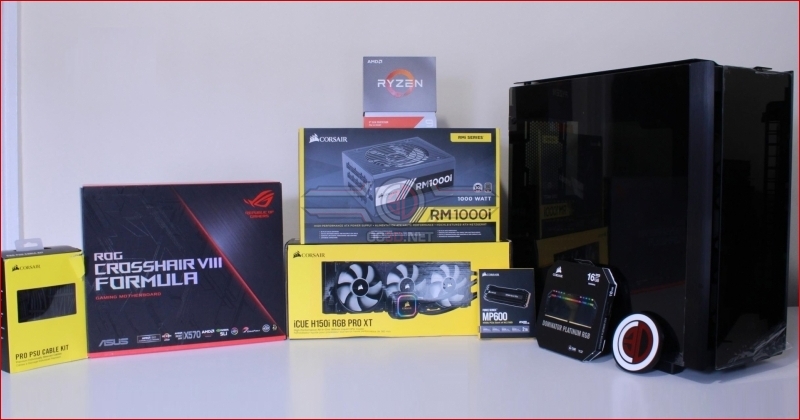 Â
(The Components – Pre-Build
Contents

A lot is changing within the world of PC hardware, from the introduction of lightning-fast NVMe storage to the onset of new hardware features such as ray tracing and hardware-accelerated AI. The next few years have the potential to fully transform gaming on both PC and consoles, be it through the introduction of new AI accelerated graphical features, creative uses of ray tracing and the expert utilisation of NVMe storage.Â
Only time will tell if our hardware selections are "correct", but we feel that we have made the right calls, given what we know about both next-generation consoles and the capabilities of the hardware within.Â
– CPU and Motherboard Selection – Why we chose AMD and X570
– DRAM Selection – What speeds & capacities did we choose?Â
– PSU Selection – Wattage considerations and Software Features
– SSD Selection – Betting on PCIe 4.0
– CPU Cooling – Mounting & Airflow Considerations
– Case Selection – The Obsidian 500D SE
– The Build and Software
– Conclusion and Video – Is OC3D Ready for Ampere?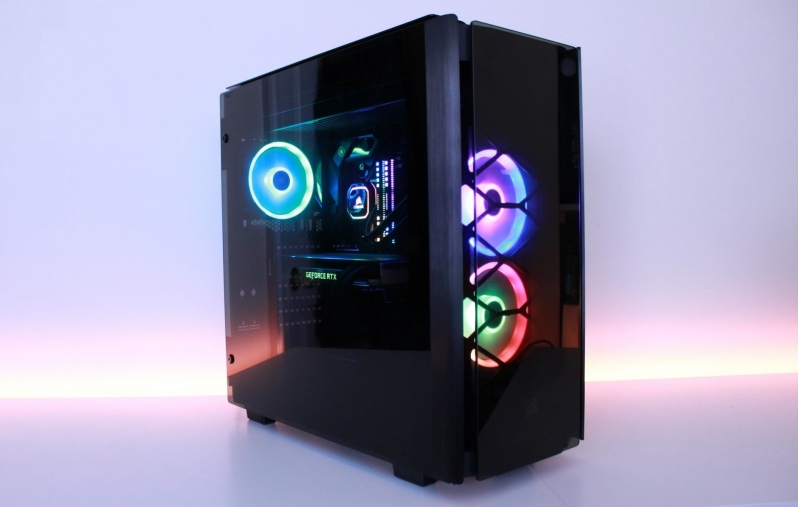 Â