PC Specialist LS-X01 Watercooled Titan X System Review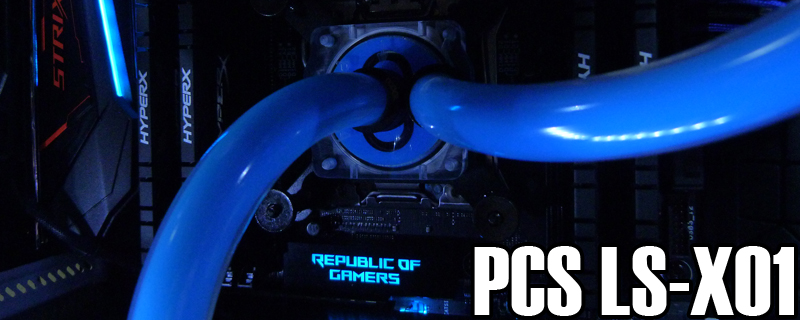 Introduction
We have reviewed a lot of PC Specialist systems here at OC3D and they've all been well crafted with a particularly good set of component choices. So often with a pre-built offering there is a weak link somewhere, but that's never the case with a PC Specialist rig. Of course their customisation option allows you to tweak anything that you might feel is lacking, but by carefully choosing the parts in the first place we believe even that option is taken up much less with the PCS systems than many we could think of.
The latest system to spend some time at OC3D Towers is the latest in their Liquid System range of watercooled gaming computers, the X01.
Look where you will in the specifications and we think that you'll struggle to find an choice that doesn't have your heart racing with excitement and your fingers twitching on your credit card. Based around the excellent X99 Strix, the LS-X01 System has the very latest Intel Core i7-6850K CPU. It also boasts stupendously fast Intel NVMe storage and 32GB of DDR4 RAM.

However, we're like you. Our eyes caught sight of the Titan X GPU, based around nVidia's very latest Pascal architecture, and we struggled to drag our eyes anywhere else. Once all that is wrapped up in a custom watercooling kit with some very blue coolant, and you're as eager to see it as we are to show it to you, so let's move on to the pictures.
System Specifications
| | |
| --- | --- |
| Name | LS-X01 |
| Case | Fractal Define S |
| Custom Liquid Cooling Kit | Liquid Series Mid Kit |
| Graphics Card Cooling | EK FC Nickel & Backplate |
| Coolant Colour | Mayhems Pastel Blue Berry |
| LED Lighting | 2 x 60cm White LED Strip |
| CPU | Overclocked Intel Six Core i7-6850K (3.6GHz @ MAX 4.3GHz) |
| Motherboard | ASUS RoG Strix X99 |
| Memory (RAM) | 32GB HyperX PREDATOR DDR4 3200MHz X.M.P (4 x 8GB) |
| Graphics Card | 12GB NVIDIA TITAN X (Pascal) |
| M.2 Drive | 512GB Intel 600P M.2 SSD |
| 1st Hard Disk | 4TB WD Black |
| PSU | Corsair RM650x |
| Price | £3,299 |