PCSpecialist Rift Elite R Review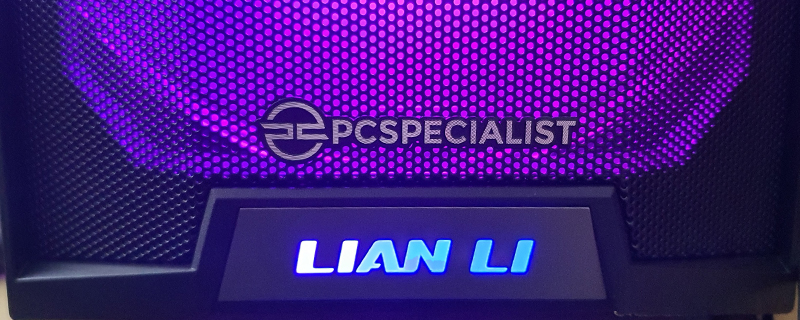 Introduction
Any time a new system arrives it's always one of two things with almost nothing in between. We either get a system designed to show off the builders art and what you can get at the absolute top end of the current available hardware, or we get one that has been specced to show how much gaming performance you can obtain for very little outlay.
Recently we've had a few of the latter style coming in from PCSpecialist, largely based around the RTX 3060 which is a good if unspectacular graphics card. Since the launch of the AMD Radeon RX 6600 XT recently we knew that there was a new option at the affordable end of the market that promised – and indeed delivered – fantastic gaming performance across a variety of titles in the most popular resolutions.
It was only a matter of time before a PCSpecialist system built around this GPU appeared and sure enough the Rift Elite R is the incredibly popular B550 chipset and Ryzen 5 5600X combination allied to the newest Radeon card, all wrapped up in a system that is amazing value for money. A LIAN Li case and M.2 storage for £1099?! What a time we're living in. Let's take it for a spin.

Technical Specifications
The only variable element of the Rift Elite R is the brand of graphics card you'll receive. Naturally stocks are low across the board. Our review sample came with a Gigabyte model, but as we saw from our testing any of the new Radeon RX 6600 XTs will be a very good graphics choice.
| | |
| --- | --- |
| Case | LIAN Li Lancool 215 |
| Processor | AMD Ryzen 5 5600X |
| Motherboard | ASUS B550-Plus TUF Gaming WiFi |
| Graphics Card | AMD Radeon RX 6600 XT 8GB |
| Memory | 16GB Corsair Vengeance 3200 MHz DDR4 |
| PSU | Corsair CV-550 550W |
| Cooling | PCS FrostFlow 100 V3 Air Cooler |
| Storage | 1TB M.2 PCS PCIe 2000MB/s Read, 1100 MB/s Write |
| OS | Windows 10 Home 64 |