PCSpecialist Topaz Elite System Review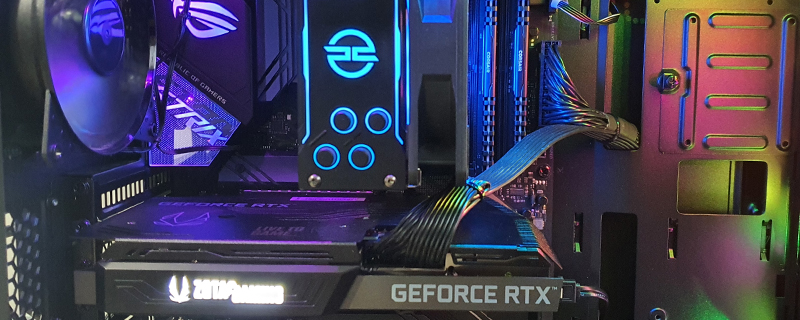 Introduction
It's good to be back with you again. As you might have noticed there has been a lot going on with OC3D this week. Fortunately we've managed to recover pretty much everything you might have already seen which we're really pleased about. Unfortunately for us we've lost a few of the reviews we'd already written but hadn't yet gone live. What this means is that I'm going to undergo some serious déjà vu writing about things I've only just written about. Also, due to our workload, we focus on one thing at a time and having to revisit things we spent time with so long ago they've gone back to the manufacturer might lead to the next three or four reviews not being as in-depth as we like to be, so give us a little leeway and all will be well soon enough.
PCSpecialist are famed for having a huge selection of systems available for you to buy 'as is', but also for giving you a massive array of options to ensure you don't have to spend a single penny on something you don't want, and can stretch your budget a little on other items if you fancy something different to that which is there by default. Whilst we haven't yet been in a position to build a system from the ground up using the PCSpecialist site, nonetheless with the Topaz Elite we have both a RTX 3070 and RX 6800 so we can show you the performance you can expect whether you go with the RTX option or the latest Radeon.
Technical Specifications

With another GPU on hand we'll be largely focussing our efforts upon the difference between the two options in gaming, but of course we know how important it is to know all that you're getting, so here is the Topaz Elite in the specification it arrived with us. We'll look at it all in detail on the next page in our photos.
Case
Coolermaster Masterbox K500
CPU
AMD Ryzen 5 5600X Six Core
Motherboard
ASUS ROG Strix X570F Gaming
Graphics Card
Nvidia RTX 3070
AMD Radeon RX 6800
OS Drive
500 GB Seagate Firecuda Gen 4
Data Drive
1TB Seagate Barracuda
PSU
Corsair 650W TXm
Memory
16GB Corsair Vengeance
CPU Cooling
PCS FrostFlow 100 RGB
RGB
50cm ARGB Strip
Wireless
802.11N PCIe card
Operating System
Windows 10 Home 64 bit