TSMC's 7nm Now Now Holds the Company's Highest Revenue Share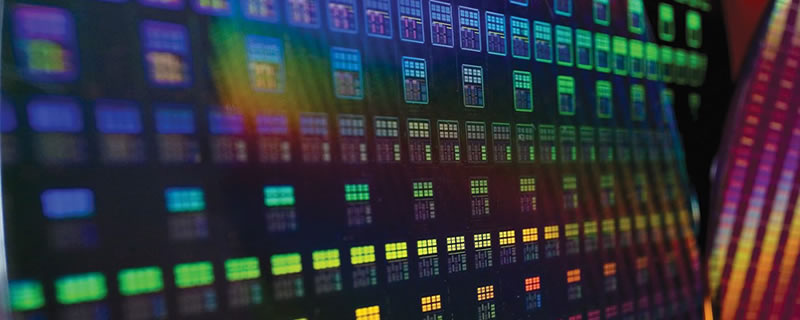 TSMC's 7nm Now Now Holds the Company's Highest Revenue Share
TSMC is one of the world leaders in silicon manufacturing, acting as one of three companies who currently produce "leading edge" transistors, two if you discount Intel, who rarely allows their technology to be used by third parties. 
In their Q4 financials, TSMC confirmed that their leading edge 7nm node accounted for almost 10% of the company's 2018 revenue, with revenue share reaching as high as 23% in Q4, surpassing every other node that the company currently produces. In 2019, TSMC expects 7nm to account for over 20% of their yearly earnings. 
In the PC industry, AMD has become one of 7nm's early adopters, utilising the node to create their 7nm Vega silicon, which is used in Radeon's latest Instinct series machine learning graphics cards as well as AMD's planned Radeon VII gaming GPU. In mid-2019 AMD is also expected to launch their Ryzen 3rd Generation and EPYC 2nd Generation processors, both of which will use 7nm CPU chiplets. TSMC's 7nm node is also expected to be used for AMD's next-generation Navi graphics hardware. 
GlobalFoundries, a competitor to TSMC in the semiconductor industry, announced that they were ceasing the development of their planned 7nm process node, refocusing the company on its profit-generating technologies. The shift to 7nm proved to be too expensive for GlobalFoundries, leading many companies to move their designs to TSMC's 7nm node.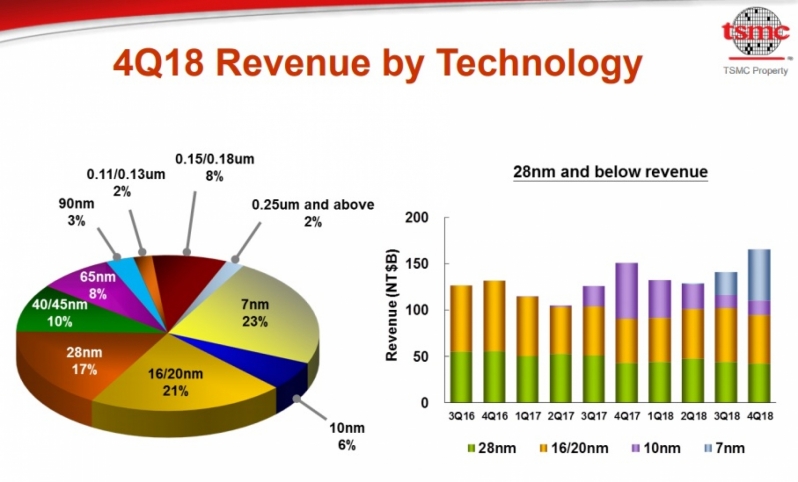 In their Q4 earnings call, TSMC confirmed that the company would face a large revenue drop in the next quarter, citing poor sales of high-end smartphones and weak consumer demand as the cause. TSMC cannot be blamed for this shortfall, as they are merely a manufacturer, who has little impact on external factors like smartphone demand, aside from creating some of the technology behind today's high-end models. 
TSMC plans to offer 5nm volume production as early as 2020, providing an aggressive foundry roadmap which will continue to push the world of silicon lithography forward. That said, lower revenue projections at TSMC doesn't bode well for the world of technology as a whole. 
You can join the discussion on TSMC's 7nm node becoming the company's largest revenue earner on the OC3D Forums.