NZXT Capsule Mini Microphone and Mini Boom-arm Review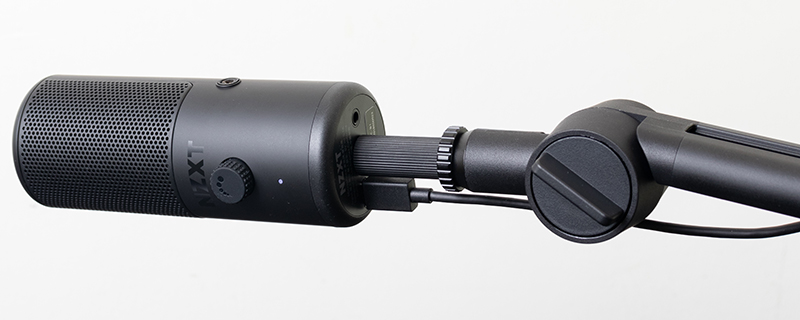 Introduction
There is no doubt that streaming has become massive in recent years. What was once considered to be craziness – watch someone else play games instead of playing them yourself – is now a billion dollar industry. Naturally if you're either a gifted player or someone who wants to share your personality with the world, or simply someone for whom the 9 to 5 doesn't seem feasible, then you might be wanted to leap upon this gravy train and see where it takes you.
To do so you'll need some hardware, but the chances of catching peoples attention is so slight that maybe you don't want to empty your credit card starting up, and instead want to dip your toes into the waters of streaming with the minimum of outlay, to discover if what you have to offer is the type of thing that people want to watch.
You'll primarily need a microphone, and there are lots of them on the market, from headset mounted ones, through USB, to full XLR models. Usually with an increase in both price and quality as you move through the models. NZXT have already got an affordable USB microphone on the market in the form of their NZXT Capsule. If that is still outside of your budget then you'll enjoy today's more affordable option, the NZXT Capsule Mini. A reduced price point and also available with a slightly cheaper boom arm, it could be just the step on the ladder for which you've been waiting.

Technical Specifications
These specifications are taken from the NZXT website itself, however it's worth noting that the actual resolution of the Capsule Mini is 24-bit/48kHz, not the 96kHz listed here.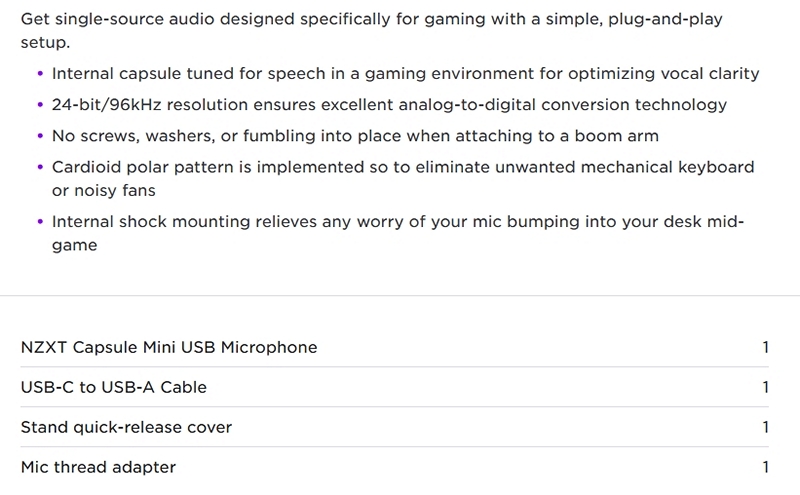 Up Close