ASUS ROG RYOU III 240 & 360 ARGB CPU Heatsink Review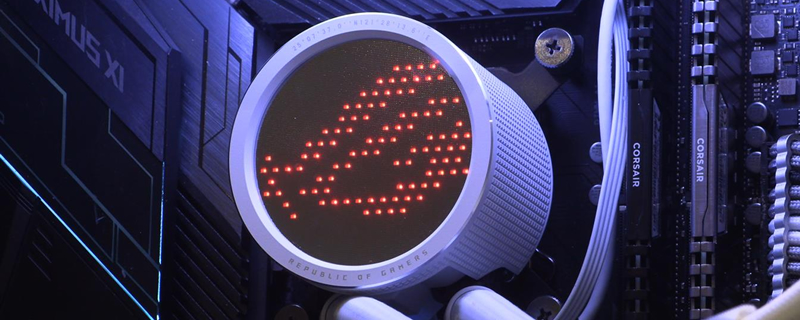 Meet ASUS' new RYOU III series of AIO CPU Liquid Coolers
With their RYOU series of AIOs, ASUS is trying to set themselves apart from their competitors, offering features that nobody else does while also investing in the latest pump technologies. With this effort, ASUS wanted to create the best performing AIO that they could, and one of the most technologically advanced AIOs on the market.
On the pump side we have Asetek's new 8th generation 3-phase pump design, on the radiator side we have new design hat promises 2-degrees (celsius) cooler operation per 100 watts of thermal load than their last-generation radiator design. Together, these improvements should allow ASUS' RYOU III series of AIOs to easily outperform their predecessors, and ASUS believes that they have one of the best, if not the best performing AIOs on the market with their new 360mm RYOU III model. Today, we are putting that to the test.Â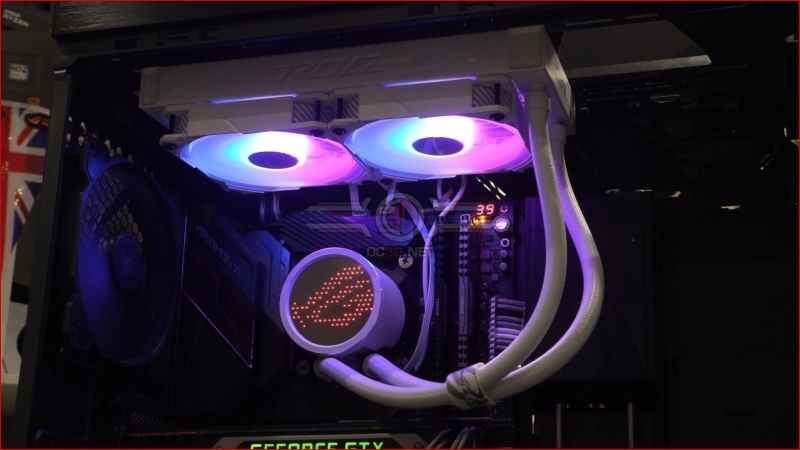 Asetek's 8th Generation Pump

One of the key upgrades that ASUS' RYOU III 240 and 360 AIOs offer are their use of Asetek's new 8th generation pump design, which promises users a higher flow rate and quieter operation than their prior generation pumps. Additionally, this pump/block combo also features a larger coldplate, which is designed to cool the latest processors from AMD and Intel.
Sadly, our experience with ASUS' RYOU III models has made us question Asetek's claims that this new pump is "quieter", as we could clearly hear the pump while it was operating, even at the other side of the room and above the noise levels of our test system's fans. Even when we lowered the pump's speeds, it remained clearly audible, and while this noise can be drowned out by music and podcasts or blocked by headphones and game noise, pump noise issues are a clear problem that we have with ASUS' latest AIO.Â
When we tested the RYOU III 360, we almost thought that the unit had a faulty pump, as we did not expect much pump noise from the RYUO III. Sadly our testing of the RYOU III 240 uncovered the same pump noise issues, which means that all units should sound like this. Being the silence freaks that we are at OC3D, this is a major annoyance.Â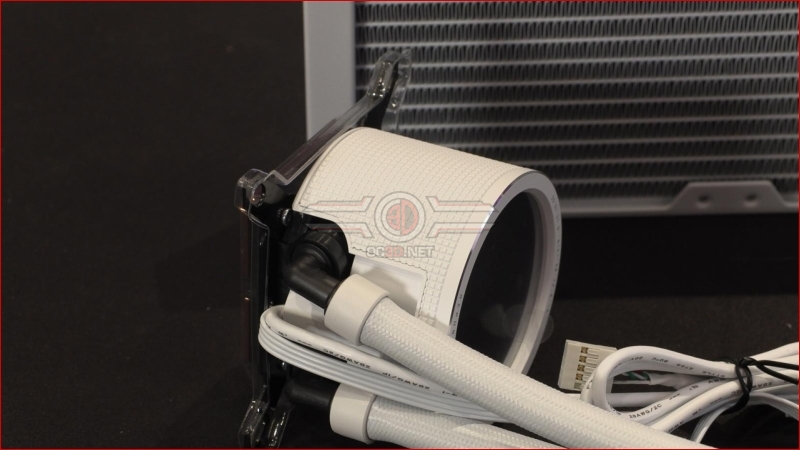 Pump Orientation
Unlike most AIO liquid CPU coolers, ASUS' ROG RYOU III is designed to have its pump outlets coming our of the bottom of the AIO, rather than its side. This means that if your mount this AIO like most AIOs (with its pump inlet/outlets coming out the side), the ROG RYOU III's AniMatrix display will not be oriented correctly. Sadly, the RYOU III's pump top and screen cannot be rotated, which means that you need to install this AIO with its outlets coming out of the bottom of the pump/block. This isn't really a bad thing, just something that users should be aware of, so you can avoid a system that looks like this.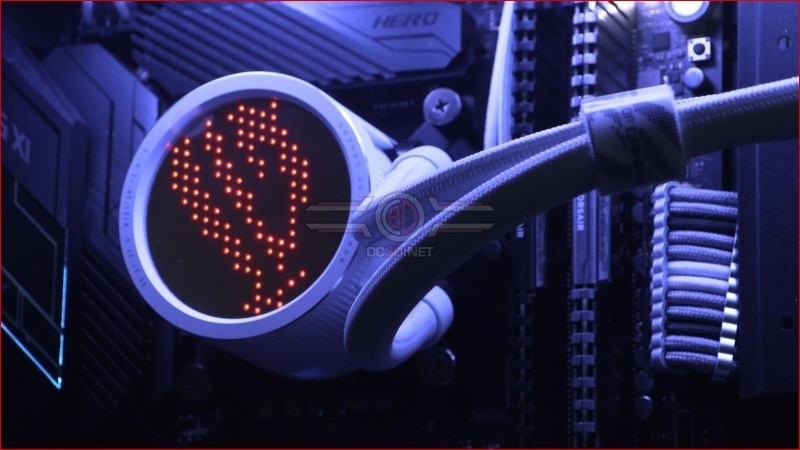 ASUS' Anime Matrix LED display
One of the unique features of ASUS' new RYOU III series CPU coolers is its inclusion of an Anime Matrix display (AniMatrix), which allows users to display custom animations, logos, and other images or display system information like CPU thermals or fan RPMs. While this offers users less pixels to work with than LCD or OLED screens, it offers users a more stylistic look that is better suited to the inside of most gaming PCs. Â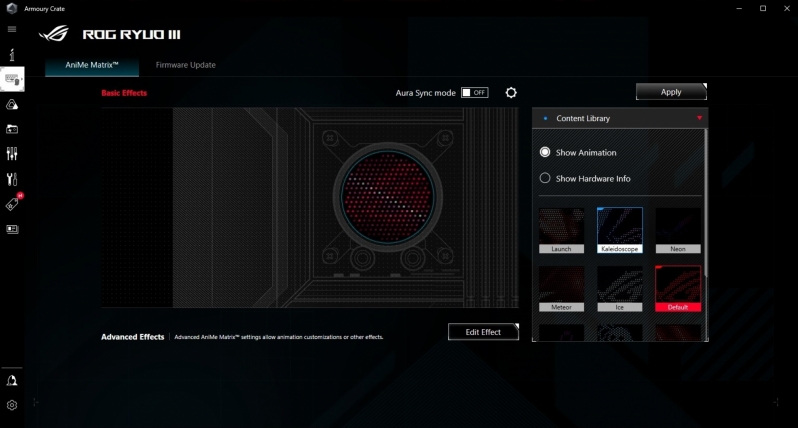 Up close with the RYOU III