be quiet! Dark Rock Elite and Dark Rock Pro 5 Review
A Closer Look at the be quiet! Dark Rock Elite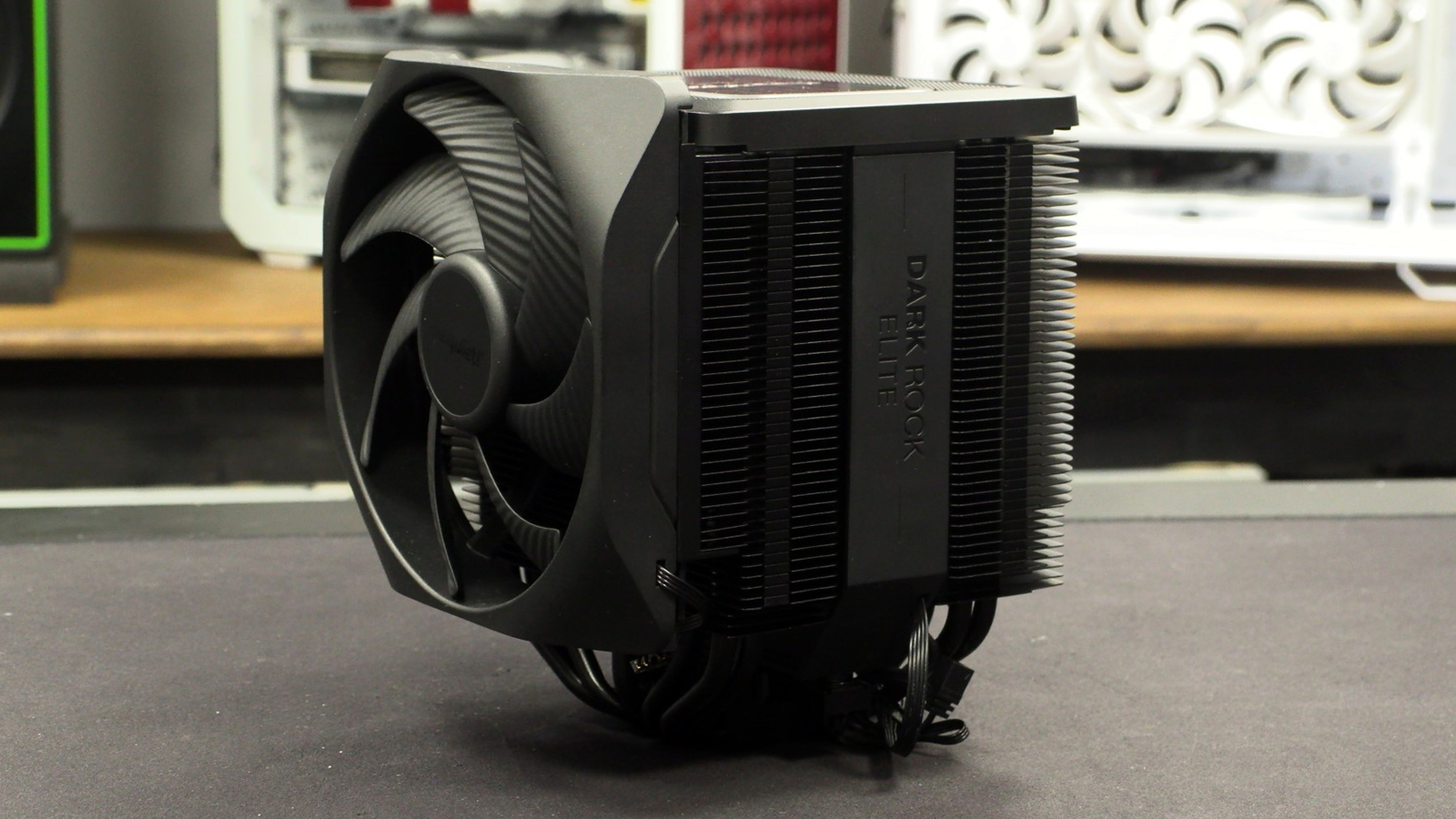 A new high-end offering from be quiet – Let's look at the Dark Rock Elite
The new Dark Pro Elite from Be quiet is an all-black heatsink design that ships with two custom 135mm fans. Unlike the Dark Rock Pro 5, the Elite comes with a top that features integrated RGB lighting, giving the heatsink a little more flash.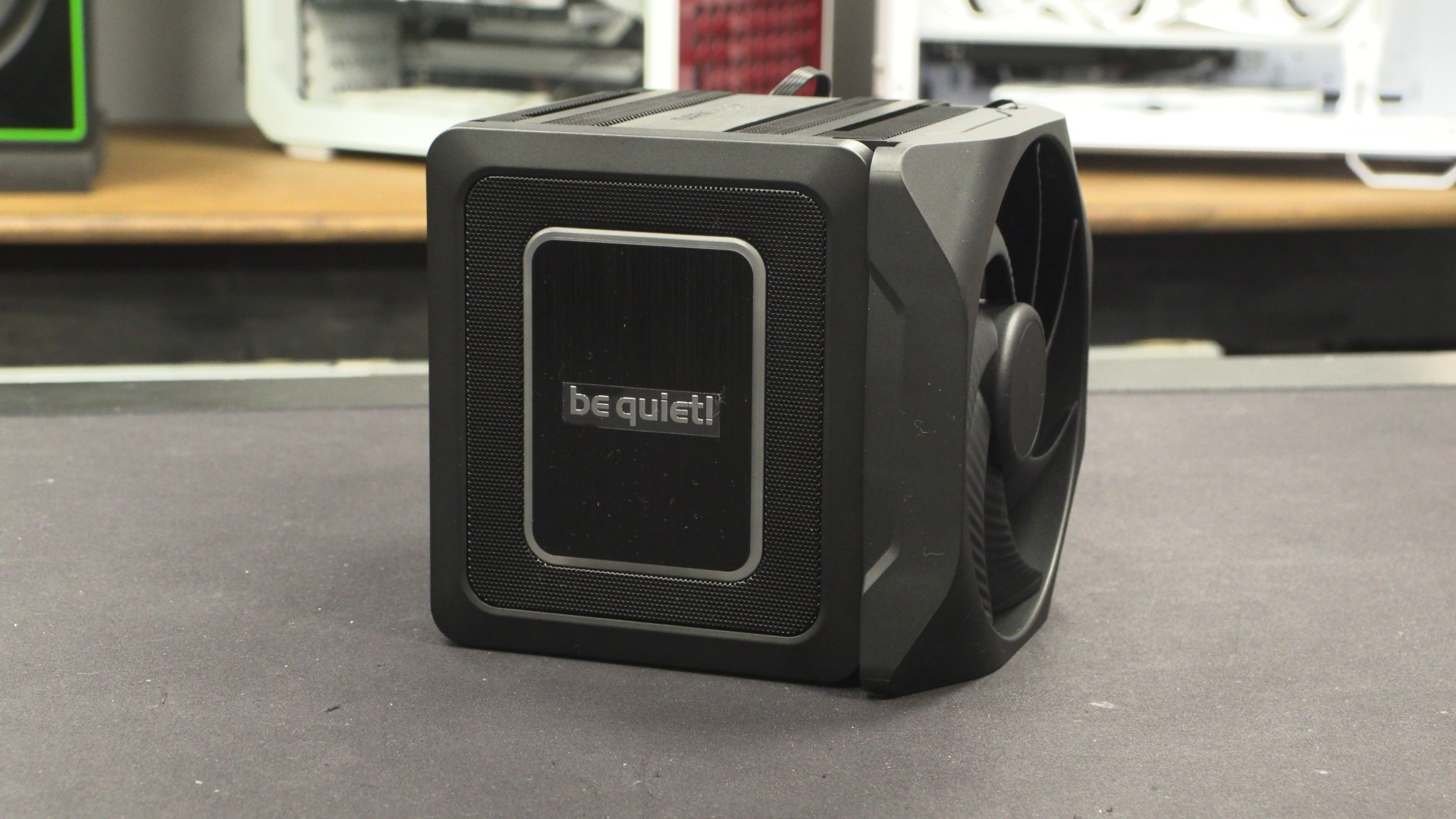 In the box, be quiet has shipped both of their new heatsinks with an extra long screwdriver. This makes installing these heatsinks a breeze. As you can expect, after five generations of Dark Rock Pro heatsink designs, be quiet know how to make a good heatsink mounting system.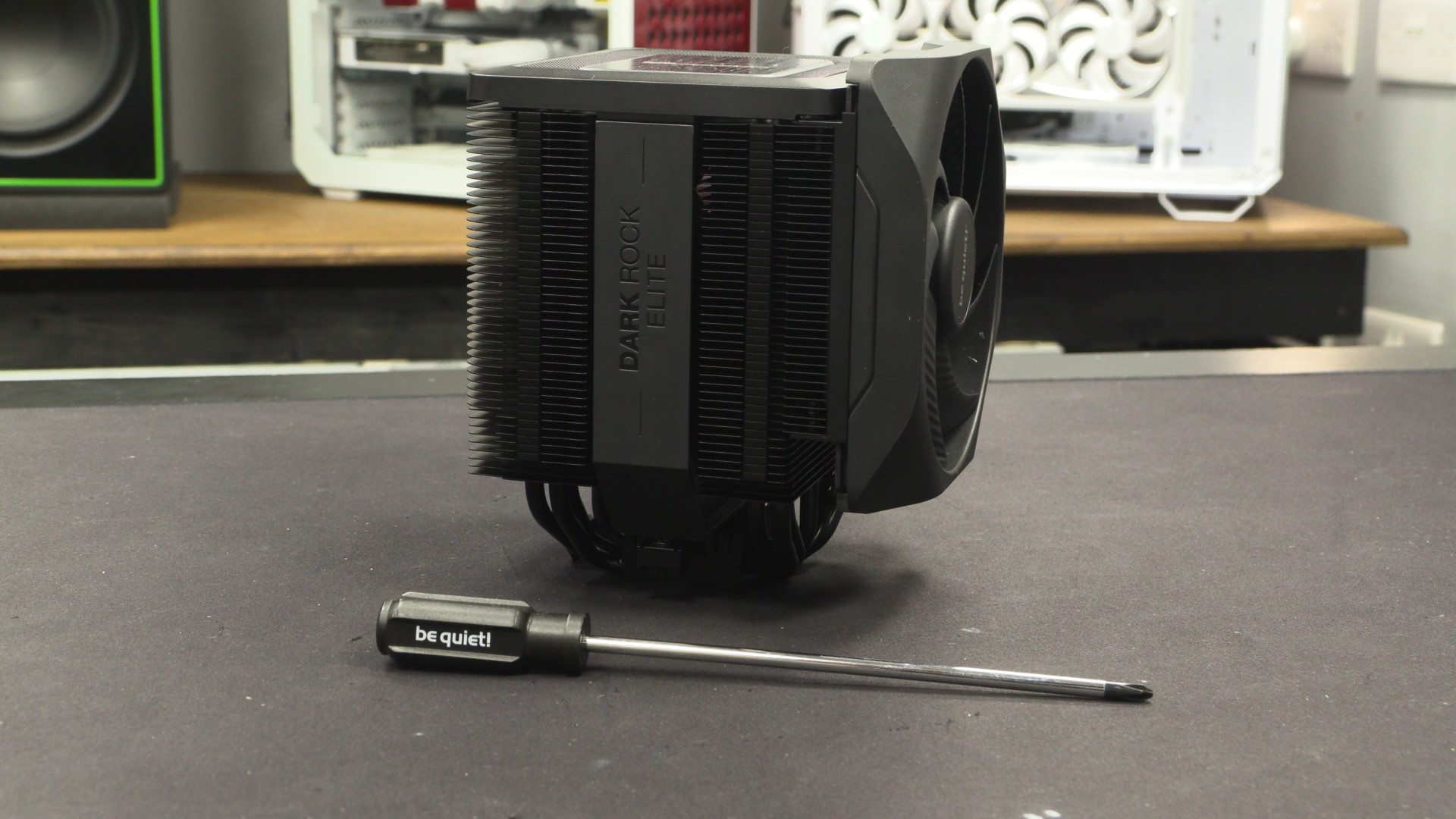 With its all-black design, be quiet's Dark Rock Elite is a stealthy-looking heatsink. It's perfect for all-black PCs, assuming you turn its LEDs off. That said, the RGB lighting on this heatsink is on the subtle side.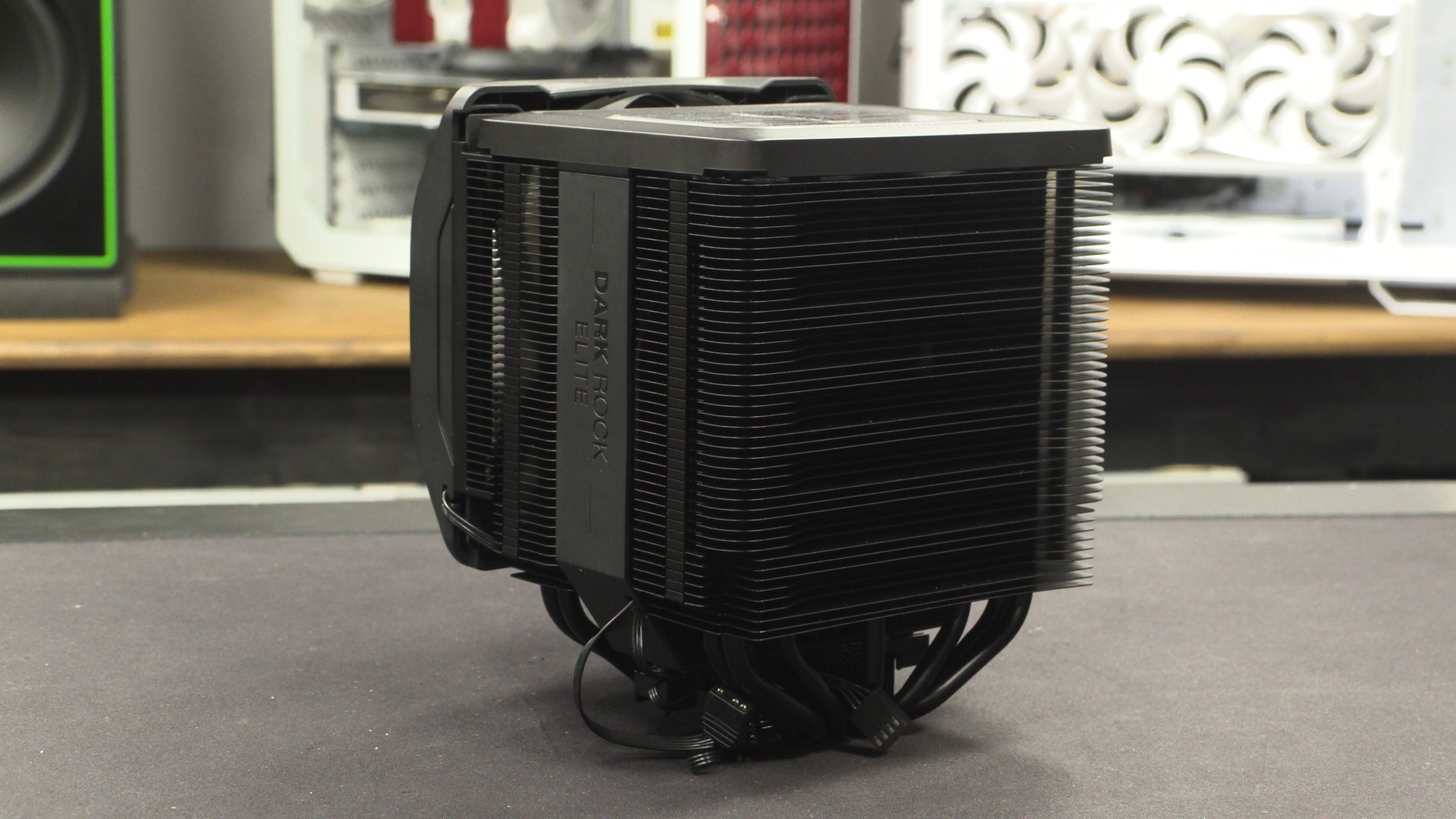 The outer portion of the top of the Dark Rock Elite can be removed to reveal how the top is really attached, push pins. magnets hold the top's surround in place, allowing it to be easily removed or replaced.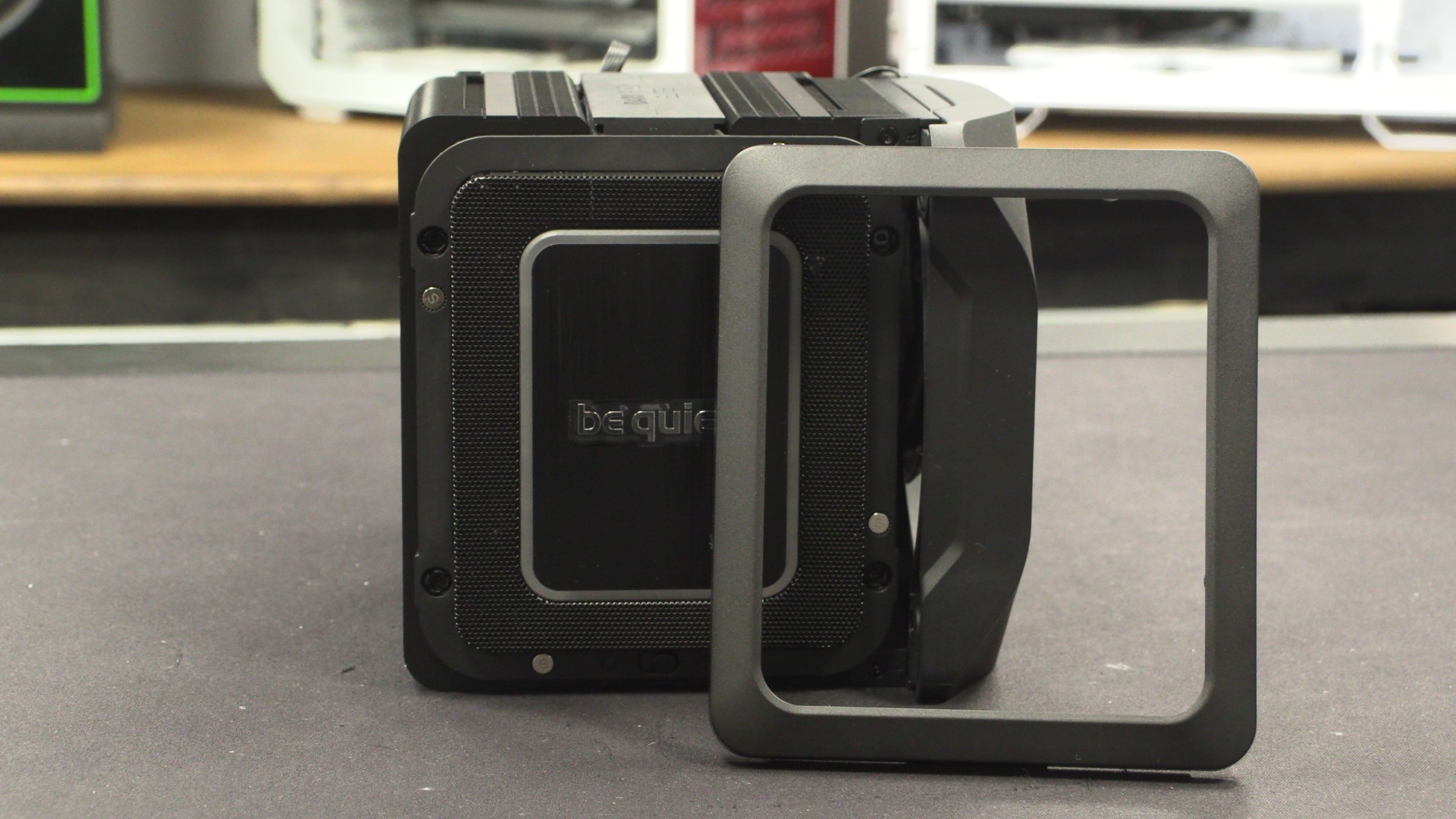 With a little force, users of the Dark Rock Elite can remove the heatsink's top cover and central fan.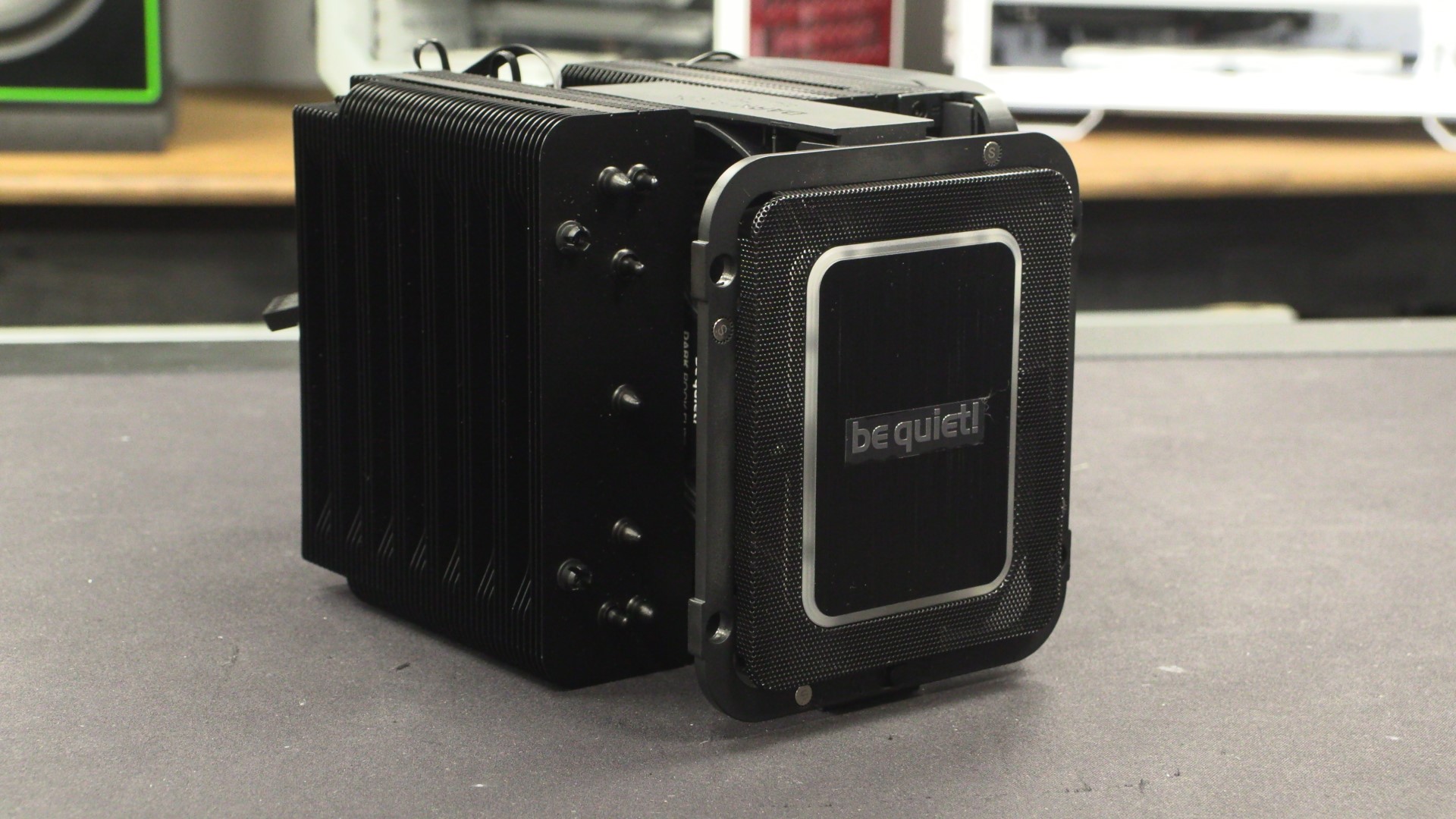 Note how tightly integrated this fan is. be quiet has specifically designed this fan around their new Dark Rock Pro heatsinks, and it shows. I wouldn't try replacing this fan with anything else.