be quiet! Dark Rock Elite and Dark Rock Pro 5 Review
A Closer Look at the be quiet! Dark Rock Pro 5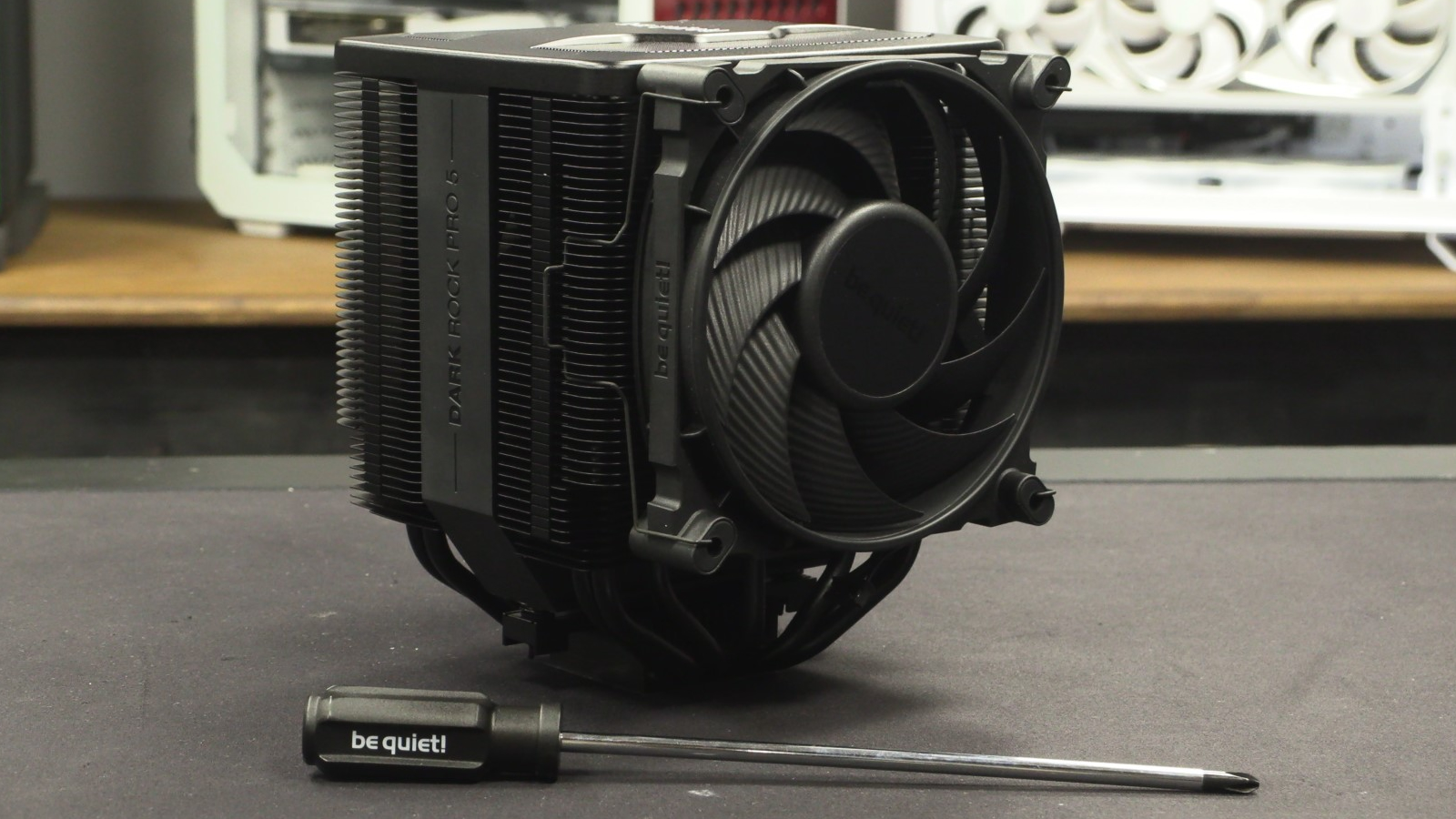 A closer look at the Dark Rock Pro 5
be quiet's Dark Rock Pro 5 is the company's direct successor to their Dark Rock Pro 4. The Elite is designed for users who want a little bit extra. The Pro 5 is for folks who want something a little more traditional.
Packaging-wise, both heatsinks are well protected within foam. Don't expect these heatsinks to get damaged during shipping. I doubt even the clumsiest currier could damaged these heatsinks in transit.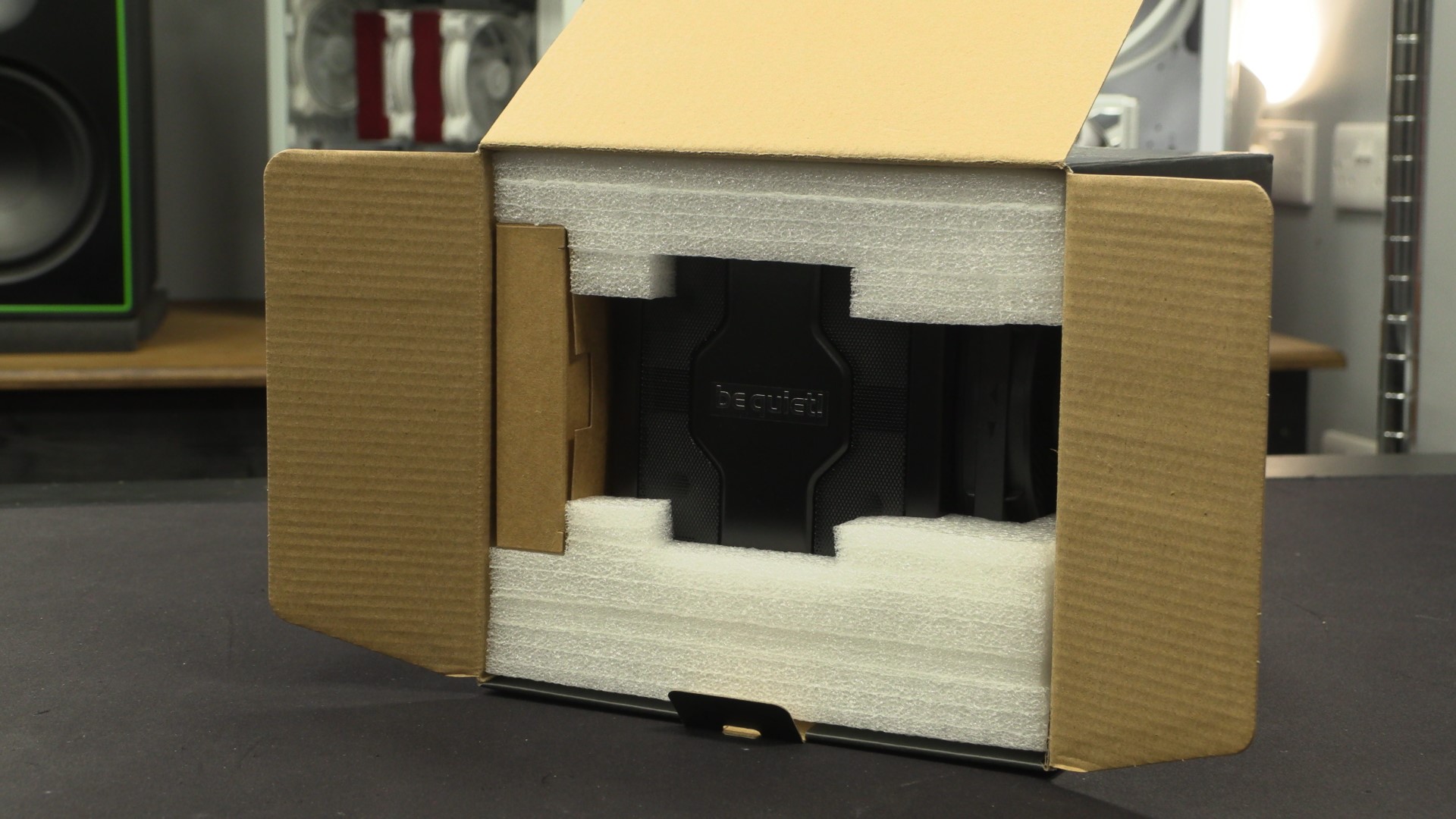 Like its Elite counterpart, the Dark Rock Pro 5 is a heatsink with a stealthy black design. Unlike the Elite, The Pro 5 features two different fans. The Pro 5 features a central 135mm fan and a 120mm fan at the front of the heatsink. Aside from this change, both heatsinks are very similar with their seven 6mm thick heatpipes and dual-tower thermal design.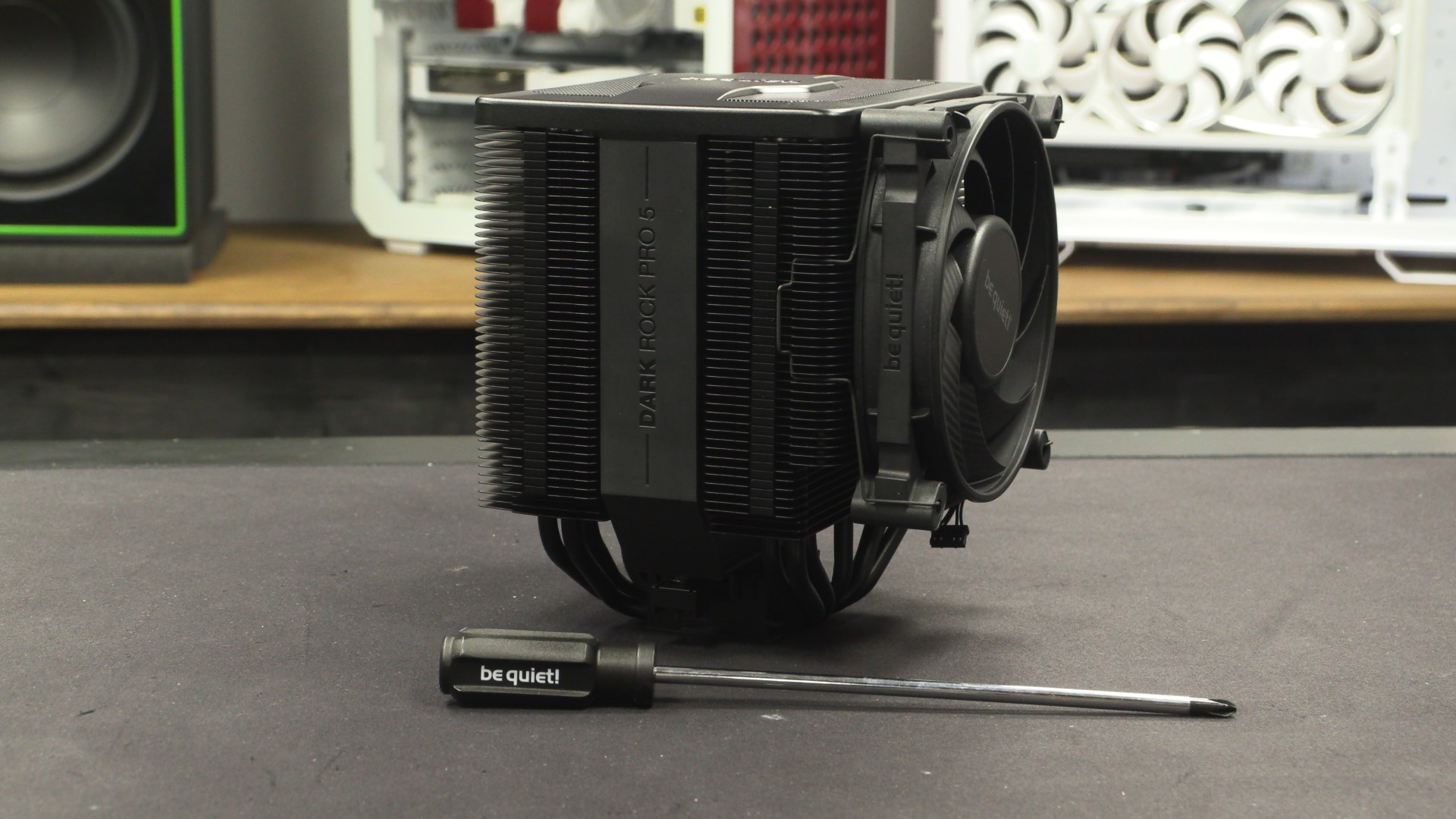 Unlike the Elite, the Dark Rock Pro 5 lacks integrated RGB lighting. This makes this heatsink a better option for stealthy-looking PCs.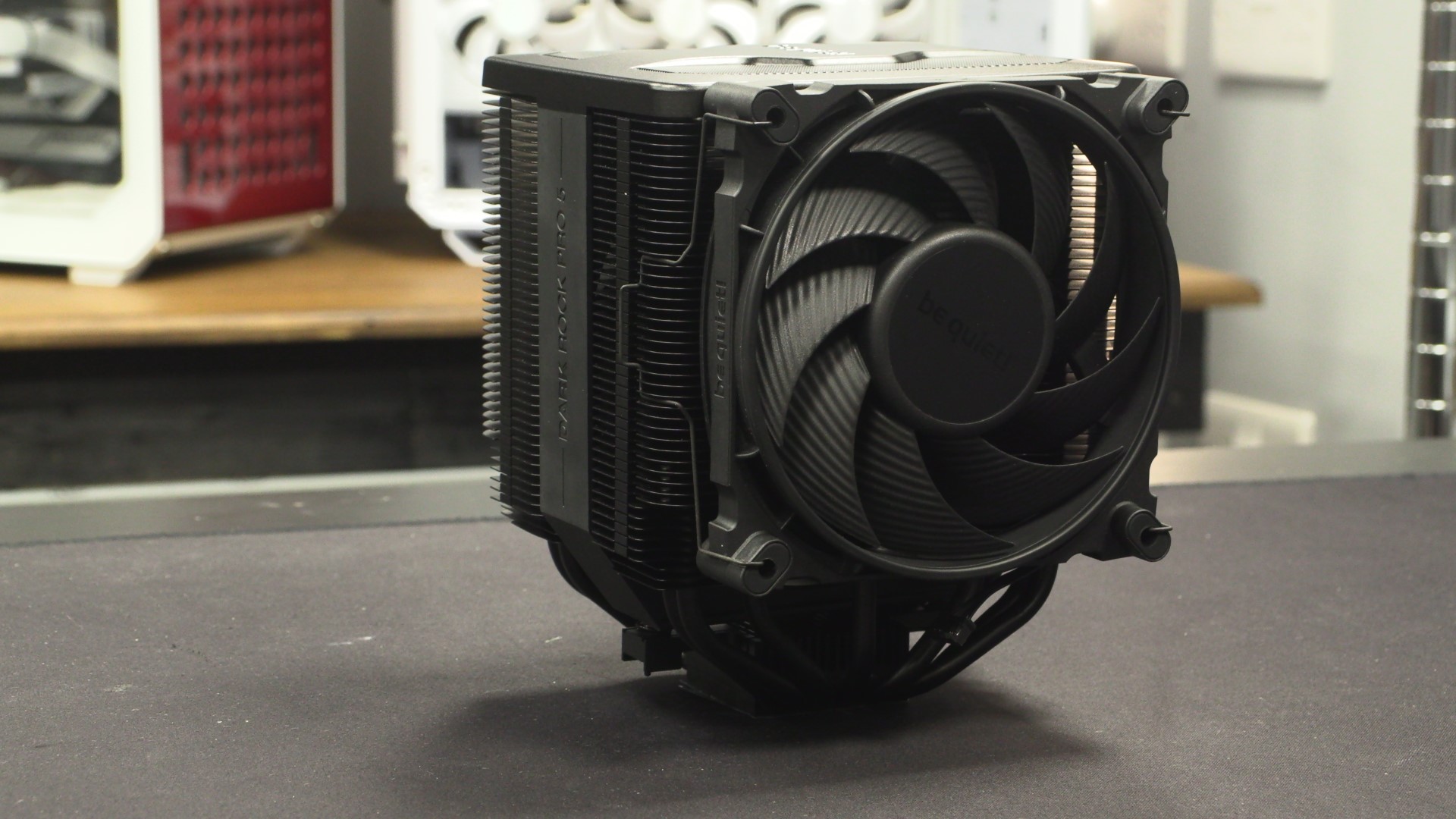 Both heatsinks are similar, but they do have somewhat different aesthetics
When compared to the Elite, the Pro 5 has a more understated look. The heatsink's more standard-looking 120mm front fan gives the heatsink a more industrial aesthetic. Depending on your preferences, the Pro 5 may be a better looking cooler in your eyes. Well, if you don't like the Elite's more streamlined design.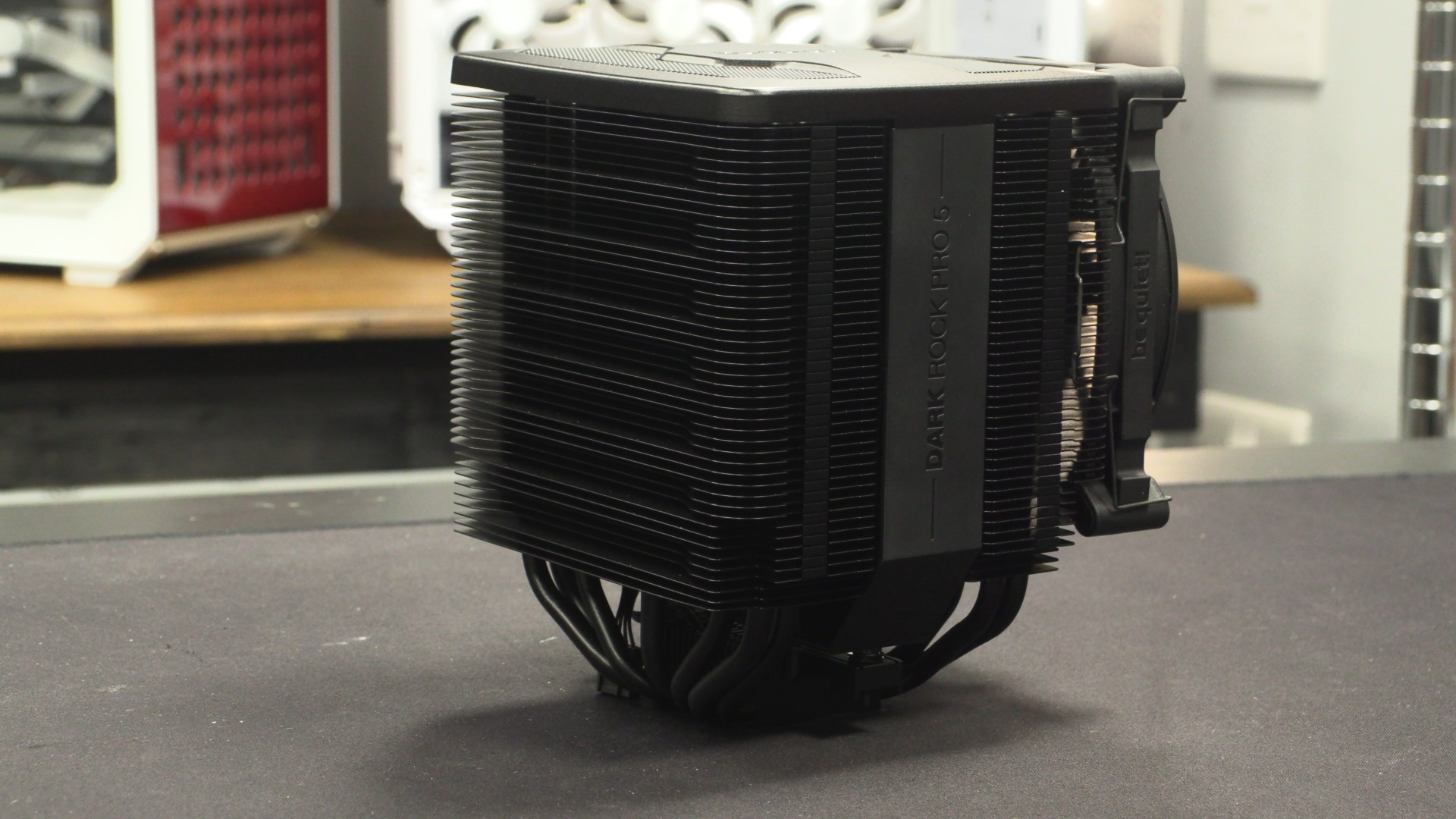 Like the Elite, the Pro 5 has a removable top plate that is attached to the main heatsink using magnets.
Like the Elite, the be quiet Dark Rock Pro 5 can have its central fan removed with ease.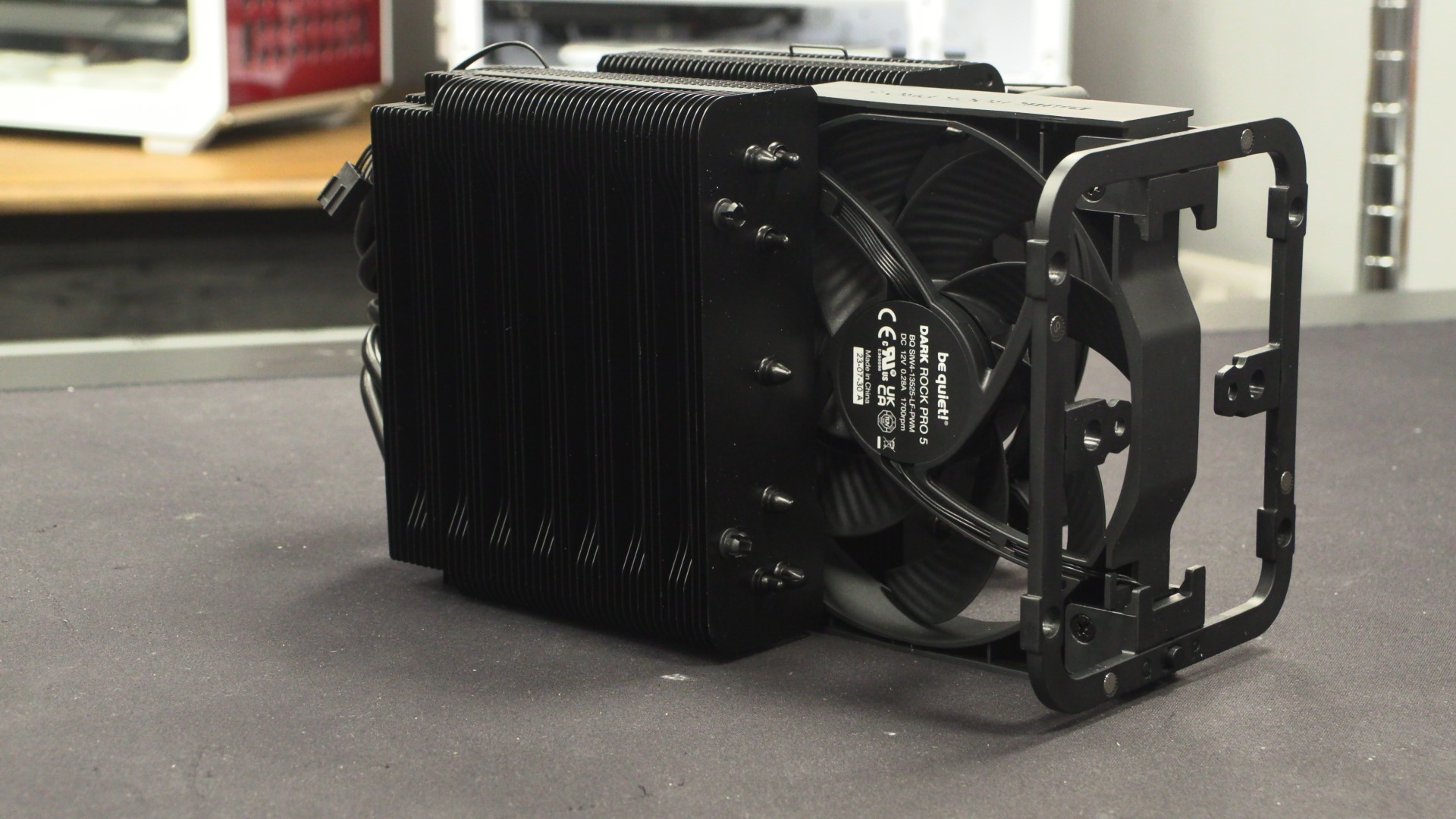 Both the Dark Rock Elite and the Pro 5 have a switch that can set the fan to either quiet mode or performance mode. Performance mode allows both coolers to reach higher fan RPMs, while quiet mode focuses on delivering optimal noise levels. Quiet mode is for those who want quieter systems, and performance mode is for those who want access to higher maximum fan speeds.