BitFenix Neos Review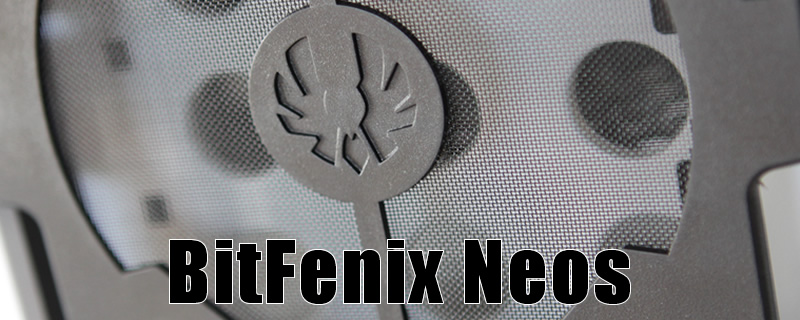 Up Close:Â Exterior
As is clearly obvious from the images below, the sample we have for review has a white chassis and a red mesh front. If red's not your thing then Black, Silver and Blue are also available, each of which can be paired with either a White or Black chassis, and although the sample we have for review is regrettably not the windowed version of the Neos, one is available for just £4 more and can be had with the additional option of Purple or Gold mesh panels. Yes Gold! that's consumer forums for you, but hey, when times are hard who doesn't want a PC case with a Gold mesh front. Oh the irony. Opt for the non window version and what you get is a slab of clean well painted uninterrupted steel across the sides and roof with a counterpointing colour grill on the front to liven things up. Personally we're quite taken with the simple elegance of the Neos. It might be cheap, but it certainly doesn't look it.
Â

The short travel power and reset buttons are almost hidden both by their small size and perfect colour match with their surroundings. Beside them on the upper edge front I/O we also have a pair of audio sockets a USB2.0 and a USB3.0. The brace of 5.25″ drive bays are blanked by mesh panels finished in the same colour as the rest of the front mesh and if not in use simply meld into the rest of the case.
Â
Down at the bottom of the case front a simple Aluminium finished BitFenix badge adds just that little touch of quality. You can also just about make out the circular front air intake area behind the mesh.
Â
Round t'back as they say ooop Naaarth (only with a silent "t") things are pretty standard. A 120mm fan mount sits beneath a set of small bore tube grommets. Lower down we see no less than seven PCI slots. The vented blanks covering them are of the punch out type as opposed to screw in which to be honest is to be expected in a case at this price point. The upper slot however is left vacant but there is a screw in blank in the accessories box should you wish to cover this. To access the PCI area all you have to do is pop off the plastic guard and Bob's your Uncle.
Â
The Neos stands on four unpadded plastic feet which are clipped rather than screwed to the chassis. What is surprising in a case at just £30 is the presence of an easily removable dust filter under the PSU intake area.