BitFenix Neos Review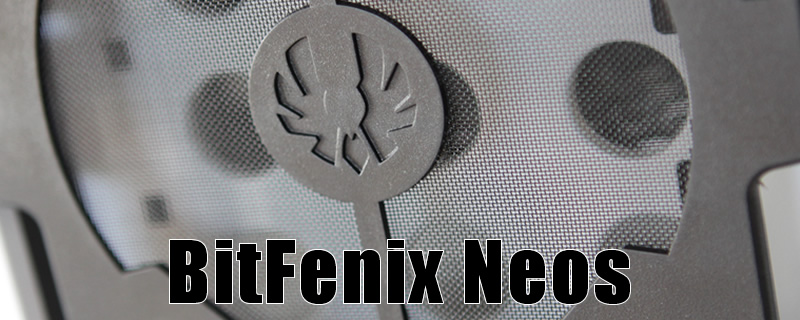 Conclusion
With the recession still biting hard it's nice to see manufacturers trying to bring something to market that is very affordable to the customer, whilst at the same time not actually looking like it's made out of tin foil that has been painted by a 4-year-old. Granted manufactures have their own reasons for building inexpensive cases in fiscally difficult times, not least of which is their need to turn a profit.  Basically if we're not buying their expensive cases in droves it doesn't take a marketing analyst to work out that cheaper cases will sell better.
The Neos then comes in a smidge under £30 which is quite remarkable when you think that it's able to take ATX motherboards as well as M-ATX and M-ITX. It also has seven PCI expansion slots as well as room for 2×5.25″, 3×3.5″ and 3×2.5″ drives, all of which offer tool-free fitting mechanisms.  There's space in the front for 2x120mm fans (although none are included) and accommodation in the base for even the longest of PSUs to stretch their legs. You might think that for £30 dust filters are a flight of fantasy, but you'd be wrong, as the Neos has filters in the PSU and front fan locations. Although at just 189x429x470mm (WxHxD) the Neos isn't exactly the biggest case you can still fit a GPU up to 300mm in, and a CPU cooler up to 160mm in height will just about fit.  If all that isn't enough, it's also available in a range of colours. With the option of either Black or White main bodies being coupled with Red, Blue, Black or Silver mesh front panels. If you want a windowed version and are willing to pay a few quid extra, (Just £4 in fact), then the choice of mesh front colours extends still further to include Purple and Gold (Yes Gold, the irony of a recession busting case with the option of a Gold front panel is not lost on us). Don't believe us? Head over to Overclockers and you can pick up a Black and Gold Neos for just £33.95.
Obviously to bring a case in at this price point concessions have to be made, and there are three main ways that a manufacturer can make these savings. The first is to use cheaper materials, the second is to lower the quality standards, and the third is to limit the inclusive features. It's more usual for manufacturers to use a bit of all three rather than concentrate in one area, but as you can imagine it's a very thin line to walk. Drop quality too much and you end up with something that is cheap and looks it. Use inferior materials and things will break, buckle or fail. Drop too many features and as well made as it may be, it won't have what the consumer wants. Pity the poor designers, they have a tough job to do. Get it wrong and few will buy the case that the company has no doubt invested a good deal of money designing, manufacturing and marketing.Â

So how have the bods at Bitfenix walked this particular line? Well we're pleased to say they've done it pretty well. The quality of the materials appears good. OK, so there's no soft touch coating in evidence and the feet are clip on plastic as opposed to being metal and screwed in, but that's about it. Workmanship and quality standards are however down a bit on what we've come to expect from BitFenix, in particular the rough burrs on the reverse of the motherboard tray. So then it would appear that the main area BitFenix have made their savings is by limiting features. The drive bays are fixed, not removable, the PCI blanks are punch out not screw in, there are no foam pads on the case feet or in the PSU area to reduce NVH (Noise Vibration Harshness), Motherboard stand-offs are pre-formed nipples not brass screw in, there's only one case fan included, there's no water-cooling support, there are no rubber grommets and there are no cable tie points behind the motherboard tray, but being as there's only 9mm of space back there, grouping cables into bunches isn't the best thing to do anyway. On the plus side you do still get removable dust filters under the PSU and in the front.
If the above seems quite negative, it's not meant to. Go back and read the second paragraph to remind yourself of what you do get. We think BitFenix have got the balance just about right. We reckon for £30 we can live with most if not all of it, Perhaps the airflow could be a bit better, but who hasn't got a 120mm fan or two knocking about the place that could be popped in the front.
If you've only got £30 to spend on a case then you're most likely aware that the choice is surprisingly vast. Thing is, we're not sure we'd want any of them over the Neos. We're astounded by the £30 price point of the standard case, and utterly blown away that the windowed version can be had for just £33.95. BitFenix say that "Neos is the new benchmark for value cases".  We have a sneaking suspicion they just might be right.Â
    Â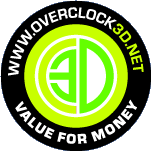 Thanks to BitFenix for sending the NEOS in for review, you can discuss your thoughts in the OC3D Forums