Cooler Master Centurion 590
Introduction

Often we're caught up with the ever moving world of the high-end, whether it be graphics cards or cases. At times, taking the opportunity to sit back and look at the smaller end of the scale is a good idea, and can really be an eye opener as to what actually constitutes the high-end (besides price).
Cooler Master are no strangers to the case market, having produced some chassis which have reached almost legendary status, such as the Stacker and Black widow to more recent triumphs such as the Cosmos S.
The Centurion line has proved a popular choice for the more budget conscious enthusiast looking for a quality mid-tower case. Today we take a look at a recent evolution of the popular Centurion mid tower case, the Centurion 590.
Cooler Master have this to say about the Centurion 590 on their website:

PC enthusiasts are no stranger to the name Cooler Master. Known for industry leading designs and superb thermal performance, using Cooler Master means using the best. Today, Cooler Master is proud to launch the latest PC chassis in its award-winning Centurion series – the Centurion 590. Sporting a fully-meshed front panel design, tool-free user-friendliness, and an extra roomy interior, the Centurion 590 offers a mid-tower case fit for PC users everywhere.
Bold and sleek, the Centurion 590 performs as well as it looks. Its front panel features a fully-meshed design that provides superior airflow. Add to that fully ventilated side and top panels and you have a PC chassis capable of keeping the most demanding systems cool as can be. In fact, the Centurion 590 can accommodate up to eight 120mm fans for high-efficiency ventilation. Air cooling not enough? The Centurion 590 has you covered with rear retaining holes designed for after-market liquid cooling kits. Any way you slice it, the Centurion 590 is one cool customer.
And the specifications: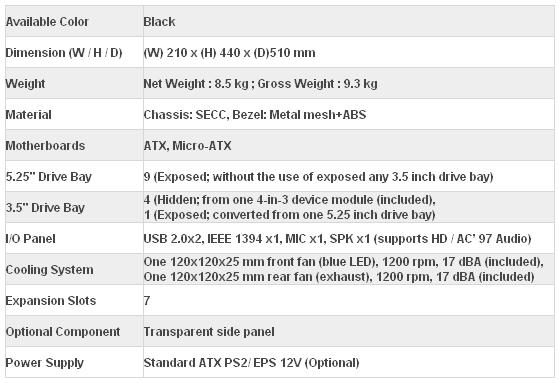 Packaging
Ok, enough of the official blurb and on with the case! The box the Centurion 590 came in was a pretty standard affair, with nothing offensively bright or depressingly dull. One side states the specifications of the case and the other shows an overview shot of the Centurion 590. Both the front and back show another overview shot and the case's features respectively.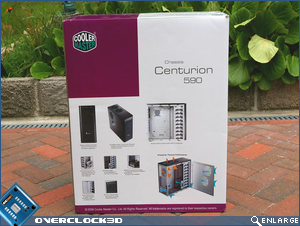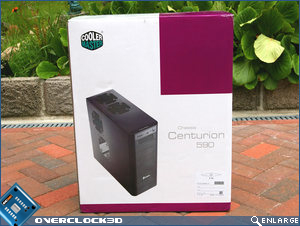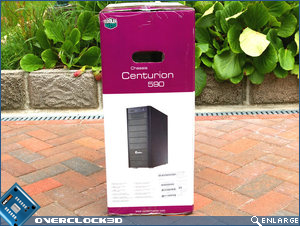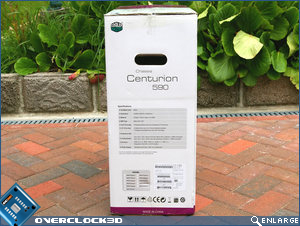 The case is held in place and protected from rough handed couriers by two molded Polystyrene inserts that hold it securely in the box. Wrapped in a clear Polythene bag, the paintwork is protected from scratches and chips. Nothing fancy here like the Cosmos S' sack.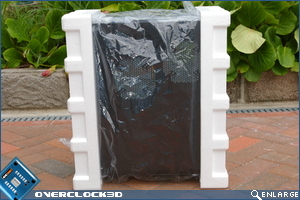 The next page shows off the exterior of the Centurion 590…