Cooler Master Hyper 212 Halo White CPU Cooler Review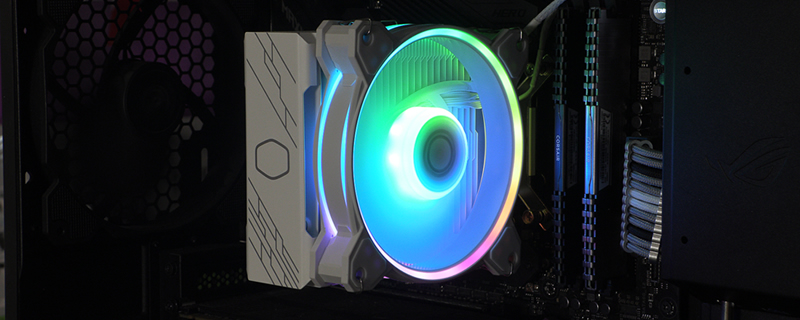 A clean white heatsink with a excellent aesthetic meet the Hyper 212 Halo
While many PC enthusiasts like to focus on the highest-end hardware and the most power-hungry of components, it is worth remembering that most of us just want a PC that can deliver us ample performance for our chosen workloads while delivering us solid value for money. While ultra expensive dream PCs may be nice to look at, very few of us can afford them, and more often than not, you can achieve excellent levels of system performance with much more modest hardware. 
For well over a decade, Cooler Master's Hyper 212 series of heatsinks has long been the mainstay of budget-oriented PC builders, and while AIO liquid cooling setups have taken over the high-end market, Cooler Master's single-tower heatsink designs remain as solid options for mid range systems, offering ample cooling for many setups and great aesthetics to boot.
Today we will be looking at Cooler Master's new Hyper 212 Halo White CPU cooler, a £39.99 heatsink that promises excellent aesthetics and great cooling performance. It's time to see how this heatsink shapes up when compared to its predecessor, and other modern CPU coolers.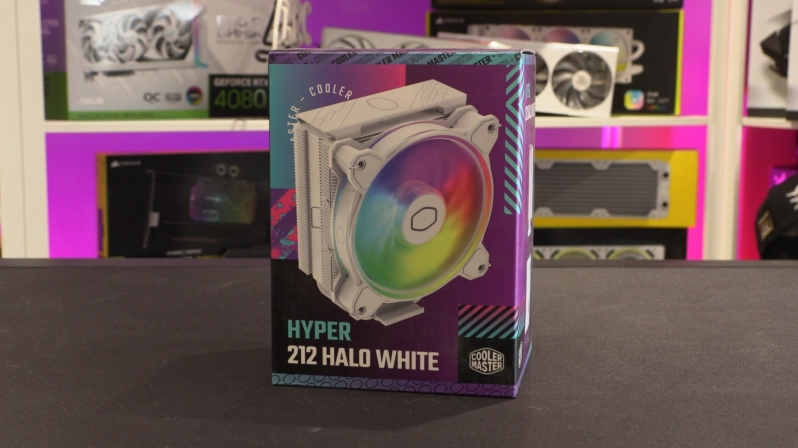 Cooler Master's new Hyper 212 Halo is the latest in a long time of refined Hyper 212 series heatsink designs, offering users an ultra-tuned fin stack, direct contact heatpipes, and a new Halo2 series ARGB fan.
With their new Hyper 212 Halo White heatsink, Cooler Master aim to deliver a tower heatsink with excellent aesthetics to their customers while also offering solid levels of cooling performance. Let's face it, this heatsink will not beat a high-end AIO liquid cooler, but it is more than ample for cooling most CPUs, easily being more than capable of cooling AMD Ryzen 5 and Intel i5 class processors.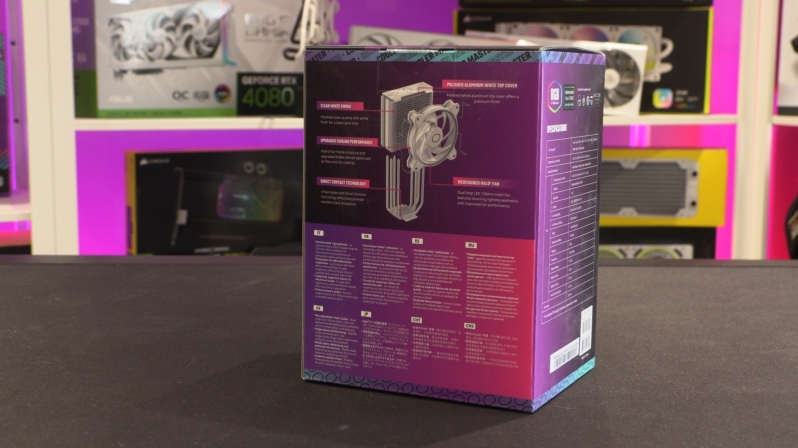 The Hyper 212 Halo White features an all-white heatsink design that is very pleasing to the eye. If you want an all-white PC with an air-based heatsink, this CPU cooler is the heatsink for you. If you want something darker and more stealthy, there is also a black option to consider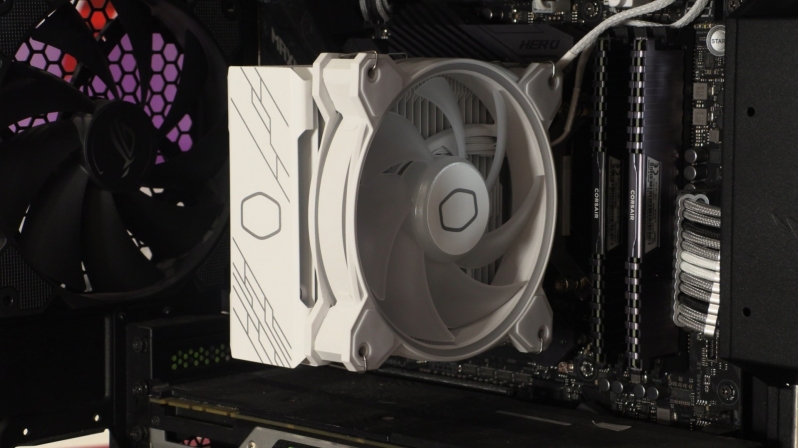 One of the heatline upgrades for Cooler Master's Hyper 212 Halo White heatsink is its inclusion of a Halo2 series ARGB fan. This adds some extra flair to the Hyper 212 Halo, making it a great option for those who want to add a splash of colour to their system, or add some illumination near their DRAM to show off their new DDR5 memory kit.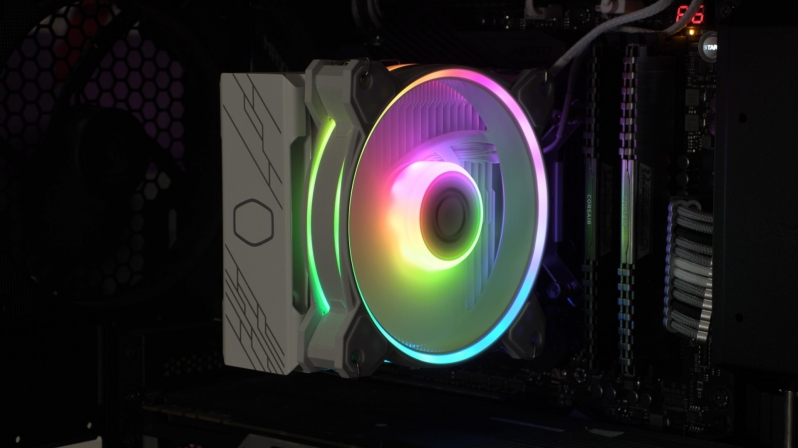 Heatsink Performance – Thermal Testing