Cooler Master Hyper 212 Halo White CPU Cooler Review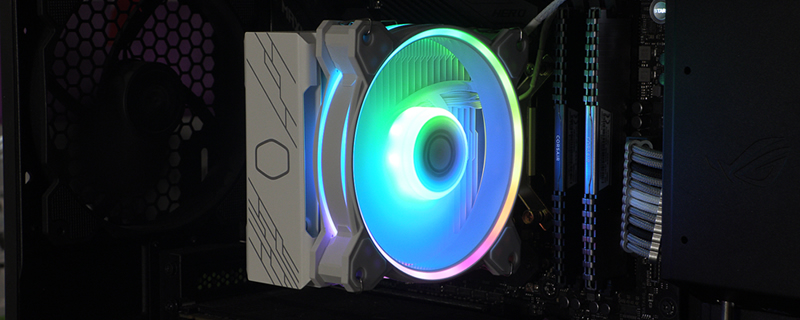 Conclusion – A solid upgrade for Cooler Master's classic Hyper 212 design
Cooler Master's Hyper 212 heatsink design is an industry icon. If you have been building PCs for a long time, you have probably use some form of Cooler Master's Hyper 212 heatsink within a PC, or at least heard of the heatsink. Over the years, Cooler Master has refined and revamped their classic Hyper 212 heatsink design, and the Hyper 212 Halo White is the latest product of Cooler Master's Hyper 212 refinement programme.Â
When this heatsink arrived, I honestly did not expect much. It is just another Hyper 212 after all, and while it certainly is a looker with its new Halo fan and its all-white aesthetic, I didn't expect to see great cooling results from such a small heatsink. Remember, CPUs are a lot more power hungry than they were 10 years ago, and while the Hyper 212 has been endlessly refined, Cooler Master's heatsink team is made up of engineers, not miracle workers.
After testing the Hyper 212 Halo White, it was proven to us that Cooler Masters engineers had a few surprises up their sleeves, with their new Hyper 212 Halo heatsink significantly outperforming their older Hyper 212 Black Edition cooler. Not only did Cooler Master's new Hyper 212 deliver much lower thermals than its predecessor, it did so with much lower fan RPMs, making the new Hyper 212 Halo both cooler and quieter than its predecessor. It even bit on the heels on many of the older 240mm AIO liquid coolers that we have tested.

Don't get us wrong, we are not recommending Cooler Master's Hyper 212 Halo for cooling the highest-end processors of today, but if you are making a mainstream system with an Intel i5, or Ryzen 5 processor, it is certainly a heatsink that is worth considering. At £39.99 it is fairly affordable, and its new Halo series fan and this heatsink's all-white aesthetic makes this CPU cooler a great looking addition to any PC with a side panel window.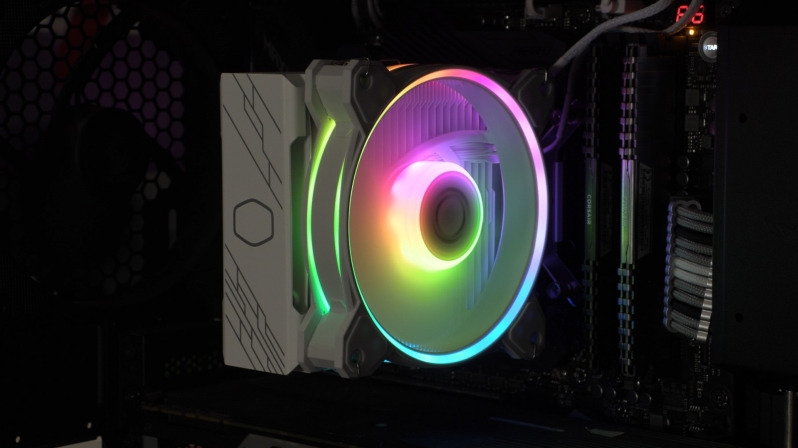 Cooler Master's Hyper 212 Halo White CPU cooler is a great option for PC builders who have a limited budget and more modest cooling requirements. Not everyone needs to cool their CPU with a massive liquid cooler, and for those users, Cooler Master's Hyper 212 Halo is a great option, both thermally and aesthetically. This CPU cooler is great for an AMD Ryzen 5 or Intel i5 class system, and we expect a lot of OEM system builders to create systems utilising this new heatsink. Simply put, it ticks the boxes for looks and performance while remaining affordable, and while there are cheaper tower heatsink options, not many of them look this good or perform this well.
Overall, we are very pleased with Cooler Master's new Hyper 212 Halo CPU cooler. Honestly, we didn't expect much from this refined Hyper 212, but Cooler Master has managed to deliver something truly impressive here, and something that will look great in many custom built PCs. Today, we are giving Cooler Master's Hyper 212 Halo OC3D's Exceptional Aesthetics Award.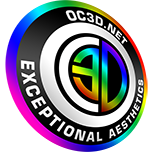 You can join the discussion on Cooler Master's Hyper 212 Halo White CPU cooler on the OC3D Forums. Â