HYTE Y70 Touch PC Case Review
The Screen – Beta, but Beautiful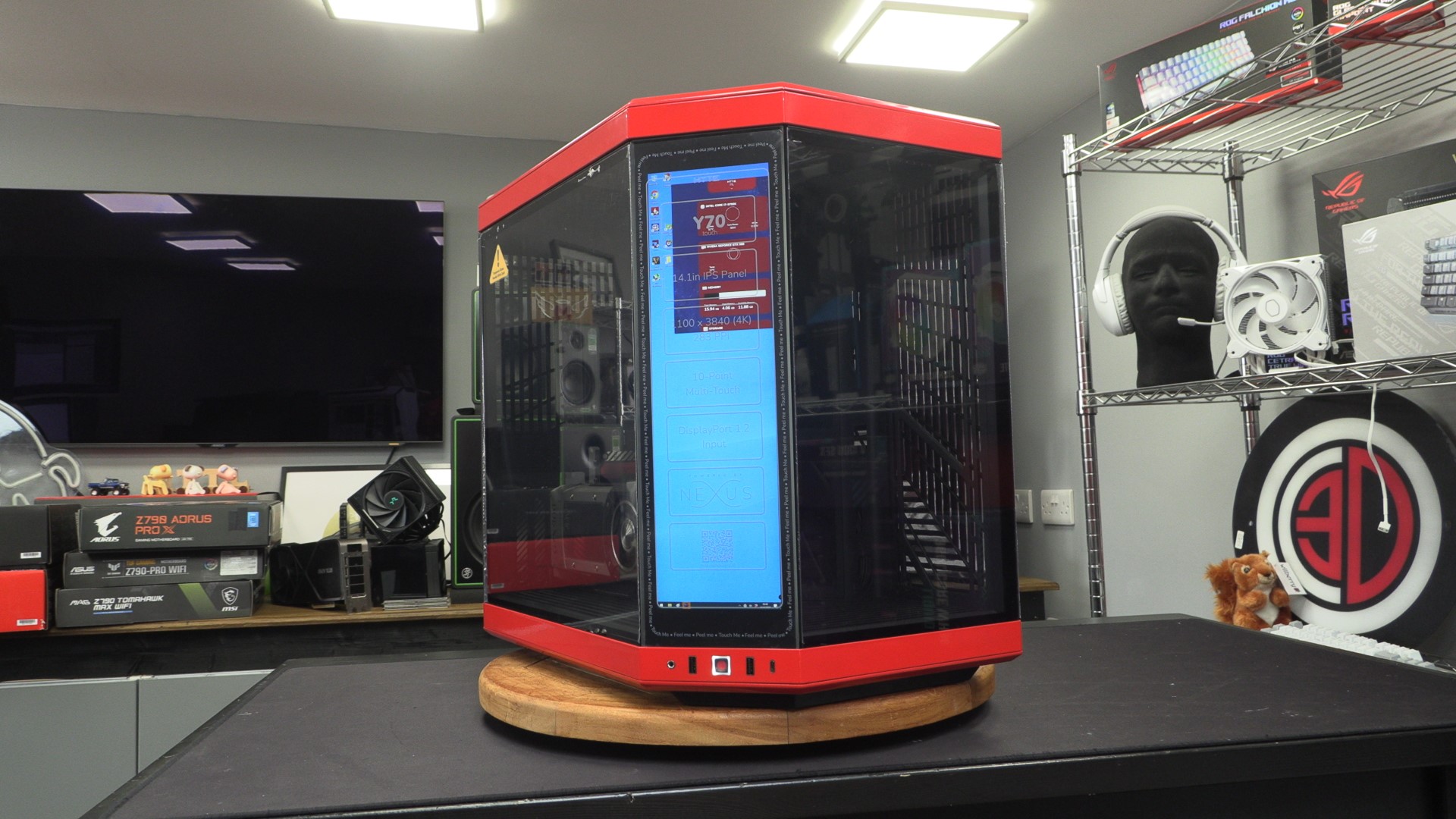 The Screen and the App – The Hyte Y70 Touch's secret weapon
Now for the main event! The touch screen. This is the unique selling point of the Y70 Touch, and the primary reason why this case is as expensive as it is. This 14-inch 1100 x 3840 touch screen is an incredible add-on. Not only is it a display, it is a touch screen that can be a home for shortcuts, be a dedicated Twitch chat location, or anything you want it to be.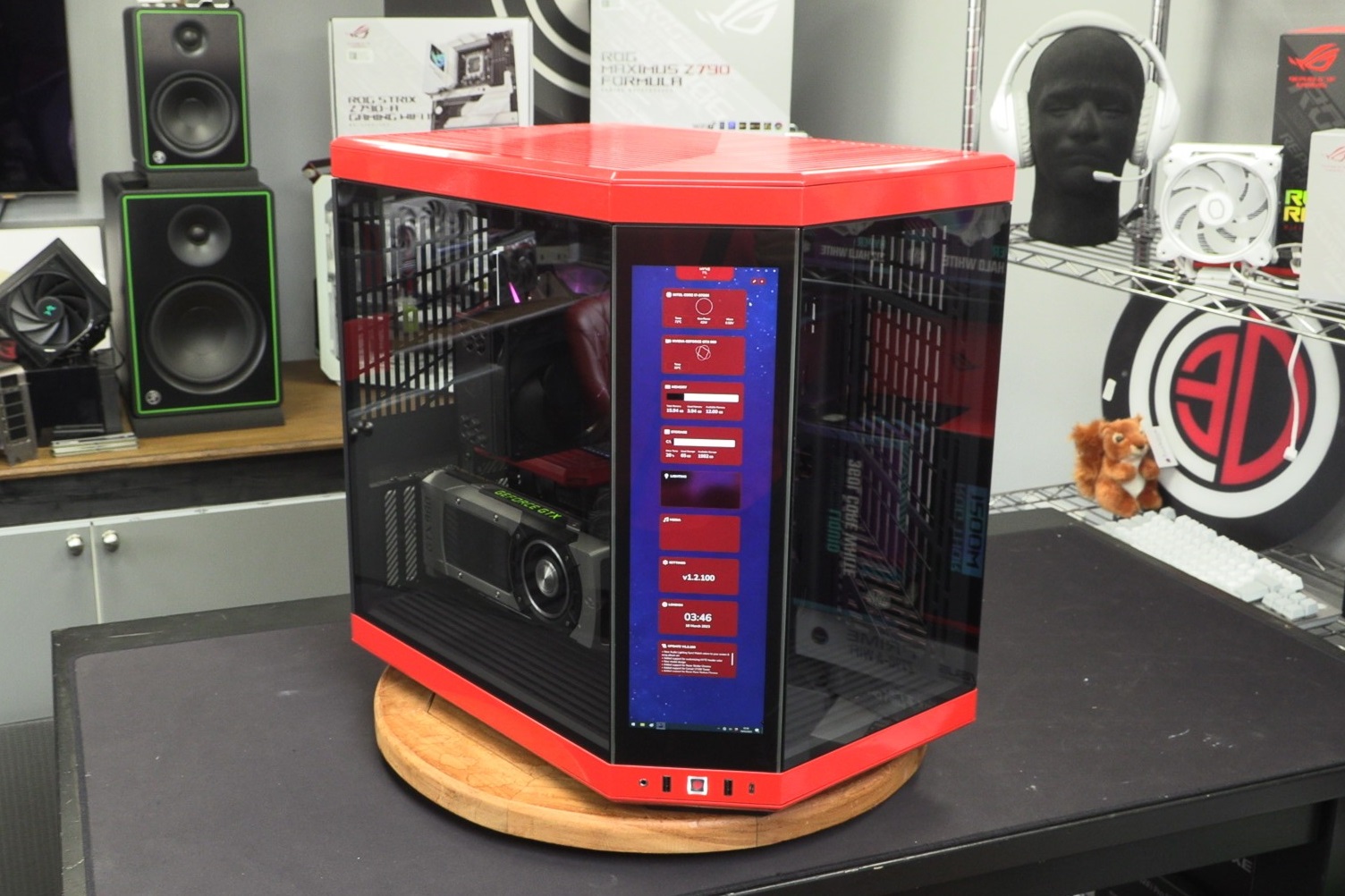 Without Hyte's software, this screen is just an extra screen for your desktop setup. With Hyte's software, it can be used to display a large range of content. Want an easy to access calculator? Maybe you want to see your PC's performance info? Want a screen for Twitch chat of OBS settings? The options are endless, and more options are coming.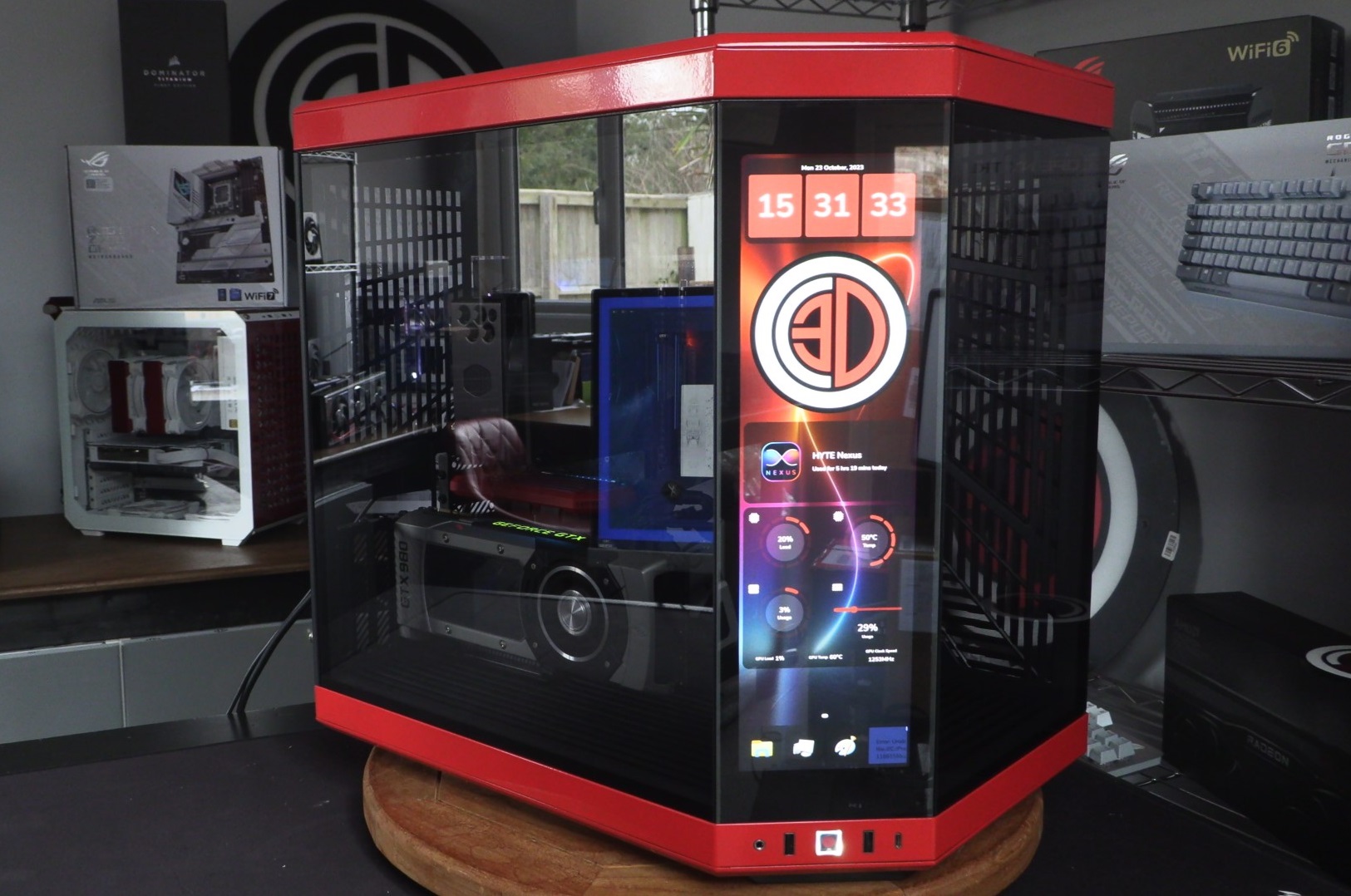 Beta, but Beautiful
Currently, Hyte's "Faces" screen software is in "Early Beta", but even during our review of this case the software has improved significantly. New features are getting implemented quickly, new screen options are becoming available, more options are on the horizon. Even now, this screen is very useful. In the future, it will become even better.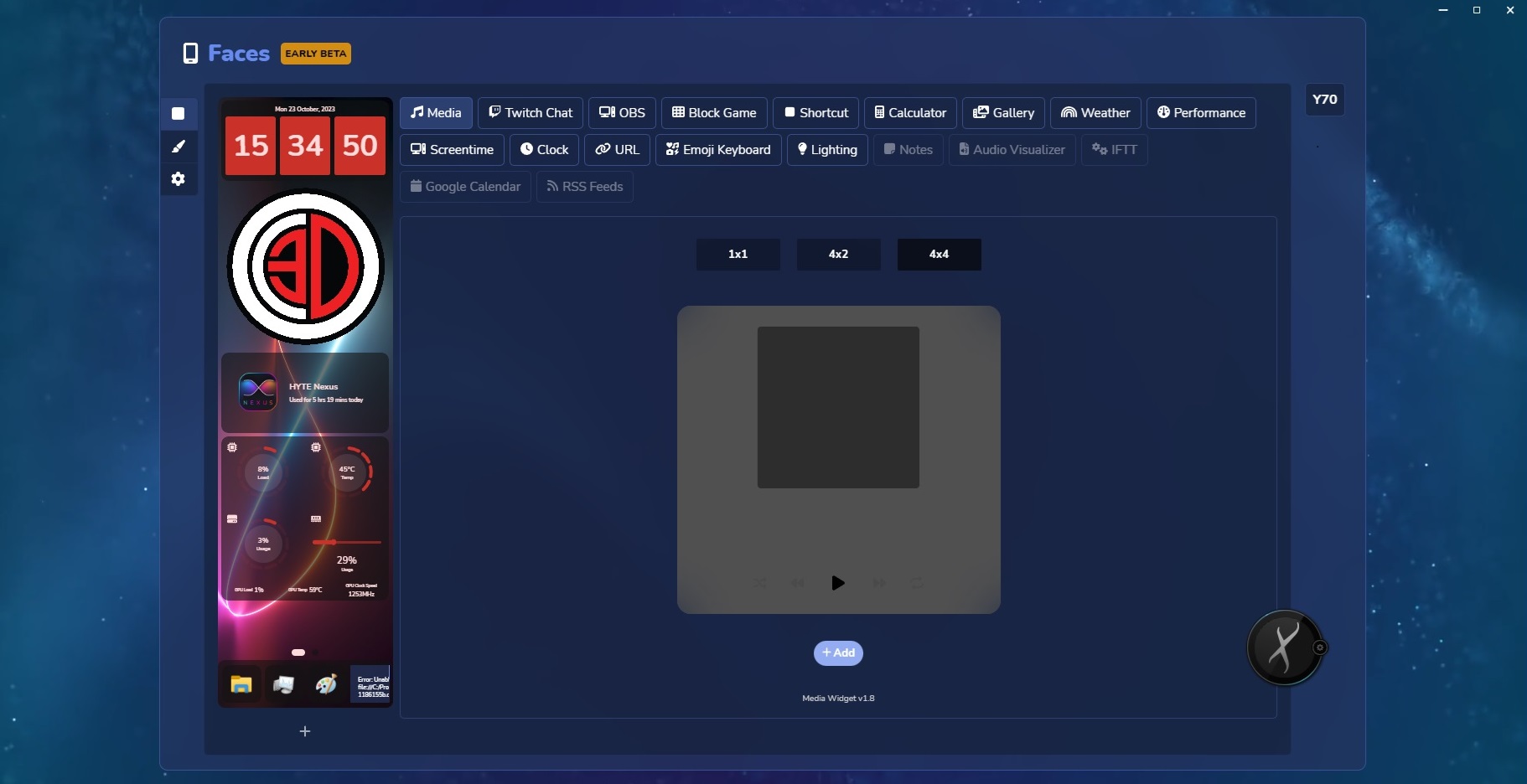 It doesn't take long to add content to the Y70 Touch's screen. Just a few clicks on Hyte's app and we have added new data points into the mix. Here we have our OC3D logo, a clock, system info, and some useful shortcuts. If you wanted to, this screen could become something like a Elgato Stream Deck, a home for all of your shortcuts, or anything you want it to be.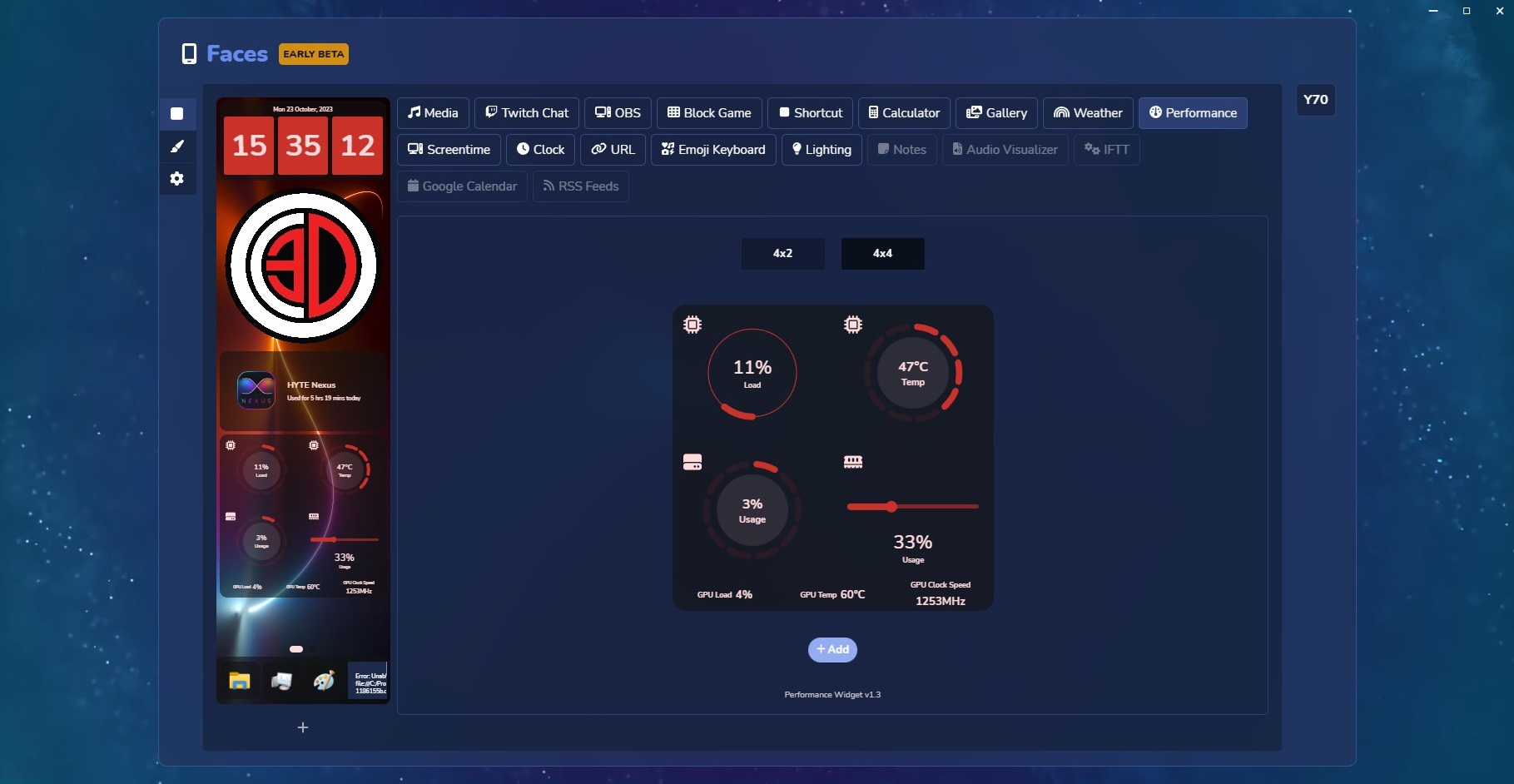 In the background of the screen, Hyte has given users a variety of media options, and this list of backgrounds will be expanded over time. The colours of these backgrounds can be user defined, so you can make sure it matches your own styling.