HYTE Y70 Touch PC Case Review
Conclusion – A huge improvement over the Y60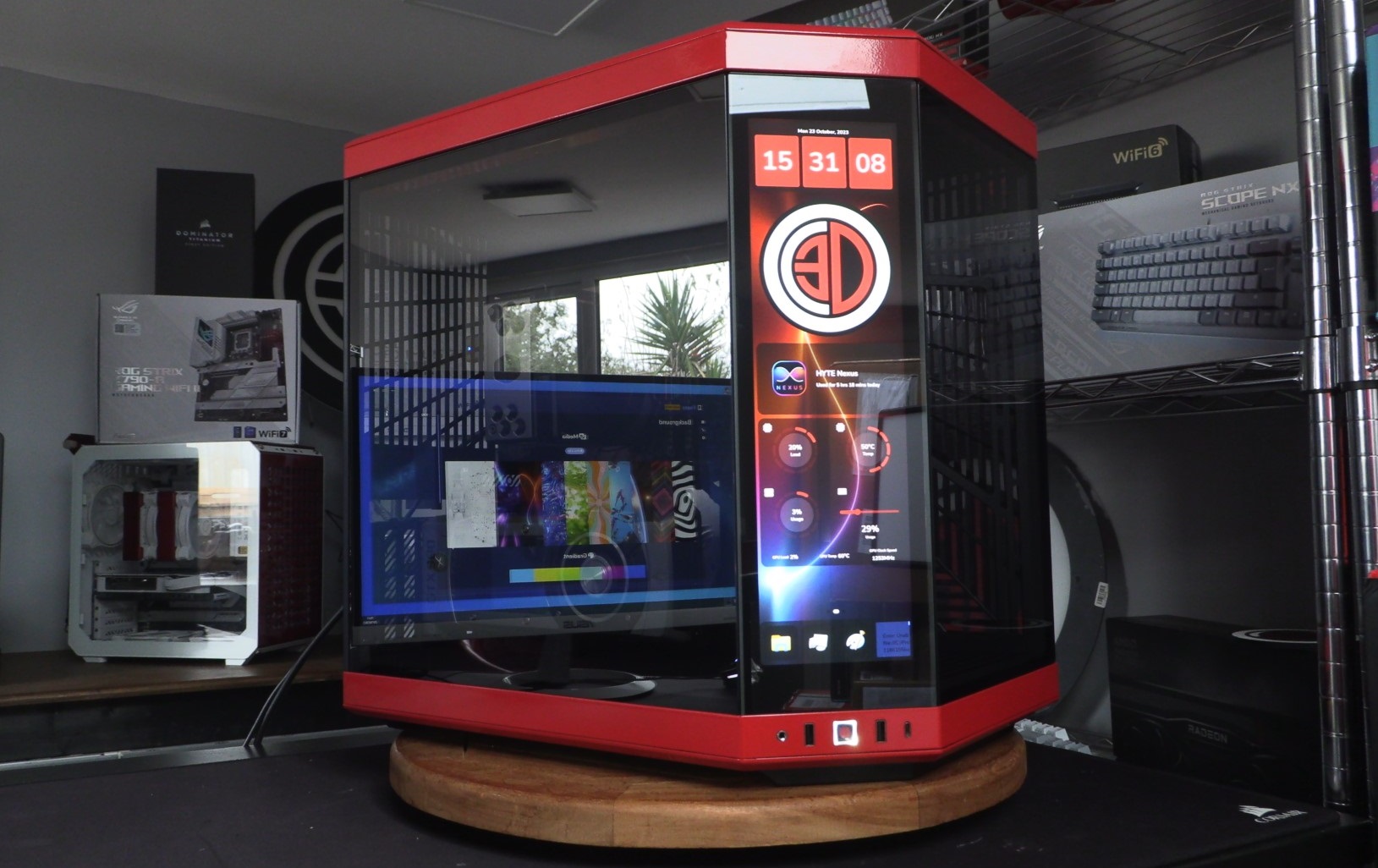 Conclusion – This case is EPIC!
When Hyte launched their Y60 case, we loved it. That said, it wasn't a case without flaws. Thankfully, Hyte has addressed all major complaints about their Y60 design with their new Y70 Touch. This case can support much larger GPUs, and it gives them plenty of room to breathe. Large GPUs could often sit too close to the Y60's side panel window, but with the Y70 this is no longer a mayor concern. We fitted an RTX 4090 Strix inside this case, and we still have 50mm of breathing room.
Be it for cable management, or custom liquid cooling, the Y70 from Hyte has a lot of room for activities. This case can accommodate large radiators, a huge mass of cables, and large PC components. This is a big case for big hardware, and that is not this case's only selling point.
At £349.99, this case is very expensive. Even so, it is clear to us how Hyte has spent this money. This case includes a custom PCIe riser card, and it also includes a large touch screen. If you were to try and buy a similar touch screen on eBay, it would cost over £200, easily. This case also includes no fans out of the box. This makes sense given this case's ultra-high-end target market, as that clientele often want to install their own fans.

The Touchscreen – Huge potential!
The main selling point of the Hyte Y70 Touch is its included 14.1 inch 1100 x 3840 touchscreen. When used with Hyte's software, it is an add-on that has almost limitless potential. Want to see your Twitch chat? You can do that. Do you want it to be your new home for shortcuts? That's very doable. Want to just place a calculator there for easy access? Sure, why not? While the software is currently in beta, it is clear that Hyte has struck gold with this feature.
During our time testing the Y70 Touch, we must note that the case's touchscreen software is in beta. We have come across some issues, but we have already seen the software improve immensely since we started testing. This software will get better in time, and new features are in the works. It is also likely that software developers will think of other clever ways to use this screen, with or without Hyte's software. This screen has a lot of potential, and we are looking forward to seeing what else Hyte has planned for it.
We Love the Hyte Y70 Touch
Like the Hyte Y60, one criticism of the Y70 is that its design is restrictive. Its vertical GPU mount forces all other add-on cards within the PC to use half-height PCIe slots. This means that users of sounds cards, networking cards, and capture cards will have limited options. That said, options are available within that form factor, and many buyers are willing to work within those limitations to build a PC with the aesthetics they want. In our eyes, this is a case that looks good enough to make us want to work around these limitation.
The Hyte Y70 Touch is a fantastic enclosure, and while we have our complaints, none of them are dealbreakers. We would happily have this case on our desk, and designing a full system around this chassis is an exciting prospect. Remember that this case ships with no included fans. This means that you will need to buy your own fans and place them in optimal locations. This case's cooling performance is fully under your control, and this case has ample opportunities for airfow for anyone who is willing to take advantage of them.
Hyte's Y70 Touch is a rare winner of OC3D's TTL Approved Award. This case is so good, Tom put his face on the award. This case has TinyTomLogan's official seal of approval, and not many cases get that honour.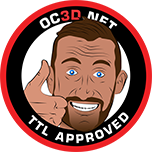 You can join the discussion on our review of the Hyte Y70 Touch on the OC3D Forums.
Video Review