NZXT H6 Flow PC Case Review
Thermal Testing – Is the H6's design great for GPU cooling?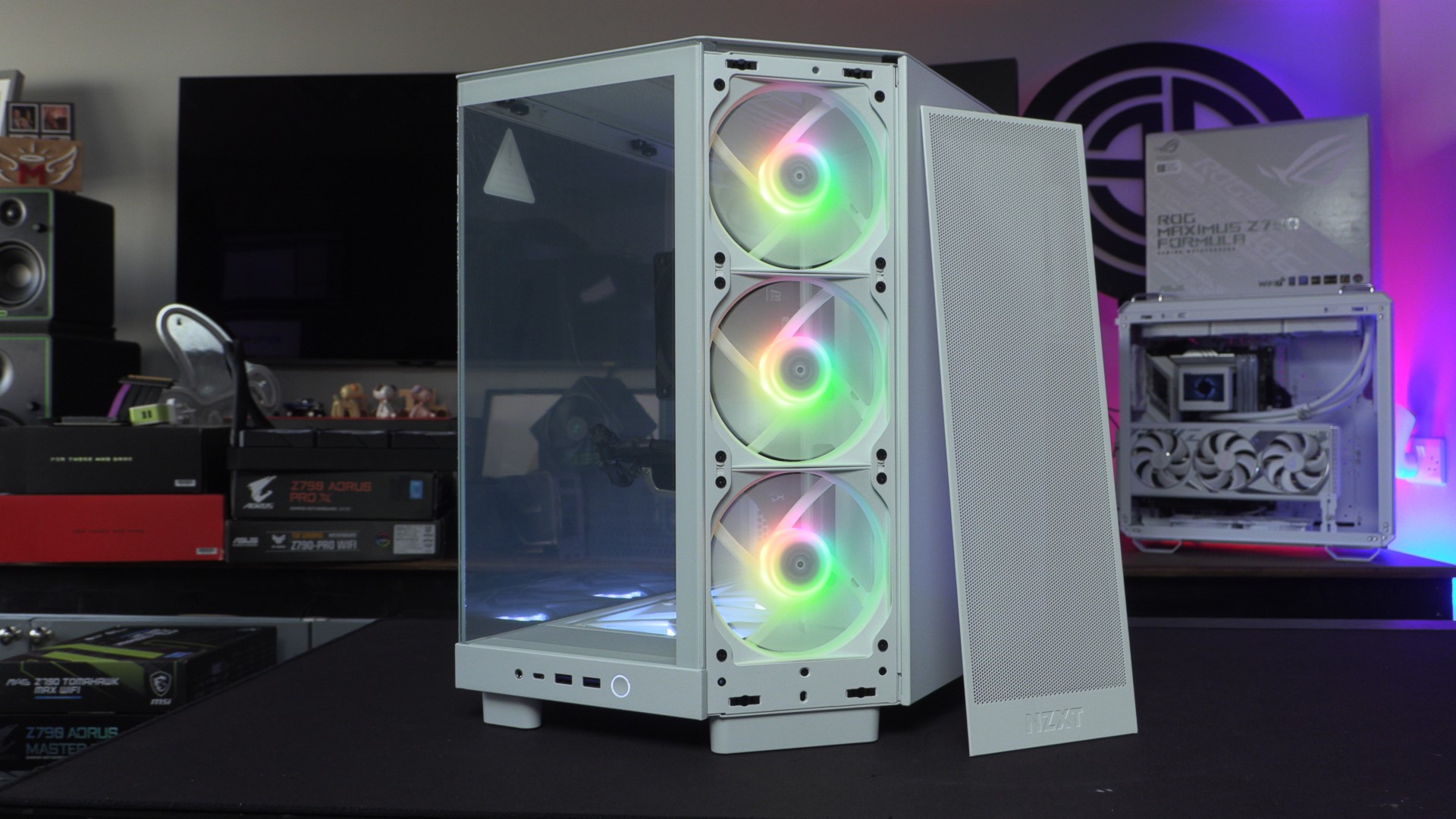 Cooling Performance
Thermal performance is an essential factor for any PC case. Your system may look great from the outside, but all of that is for nought if your PC has the internal temperature of an oven. Your PC case needs enough airflow for your components to remain cool under load and to prevent any form of thermal throttling. For our test, we used the following hardware using fixed fan speeds (so that only the case and its included fans can influence thermal performance).
NZXT H6 Flow
Intel i9-9700K @4.8GHz at 1.2V
ASUS ROG Strix Z370-F Gaming @ 100% Current Capacity/ LL lvl16
Cooler Master Hyper 212 Black Edition @ 9V via Fan Speed Reducer
Nvidia GTX 980 Reference @ 60% Fixed Fan Speed
Corsair LP Vengeance LP (Grey) @ 3200MHz
Corsair MP500 M.2 NVMe SSD
Corsair RM550X Power Supply
The graph below showcases Delta temperatures with a controlled ambient temperature of 20 degrees Celsius.
600 RPM Fan Testing
From the outselt, we will confirm that we have not tested NZXT's H6 chassis in its stock configuration. We have added three additional fans to the case. We added a single NZXT F120RGB core fans as an exhaust, and two NZXT F140 RGB Core fans to the base of the case as intakes. Without these fans, we feel that NZXT's H6 Flow is not taking advantage of its intended airflow pattern.

With these fans added, NZXT's H6 Flow is one of the best performing PC cases that we have tested. Cooling performance is nigh-identical to NZXT's larger H7 Flow chassis, and the case gets remarkably close to Fractal's Torrent, which features much larger fans.
1000 RPM Fan Testing
At 1,000 RPM, we see NZXT's H6 overtake their larger H7 chassis, albeit slightly. Again, this is one of the best performing PC cases on our performance charts, and this is without adding three 120mm fans to the top of the chassis.
Max RPM Fan Testing
The front fans on NZXT's H6 case max out at 1200 RPM. The rear 120mm fan that we added maxes out at 1800 RPM. Even with higher fan RPMs, the H6 Flow does not have its CPU and GPU temperatures drop any further.