NZXT H6 Flow PC Case Review
Up close with the NZXT H6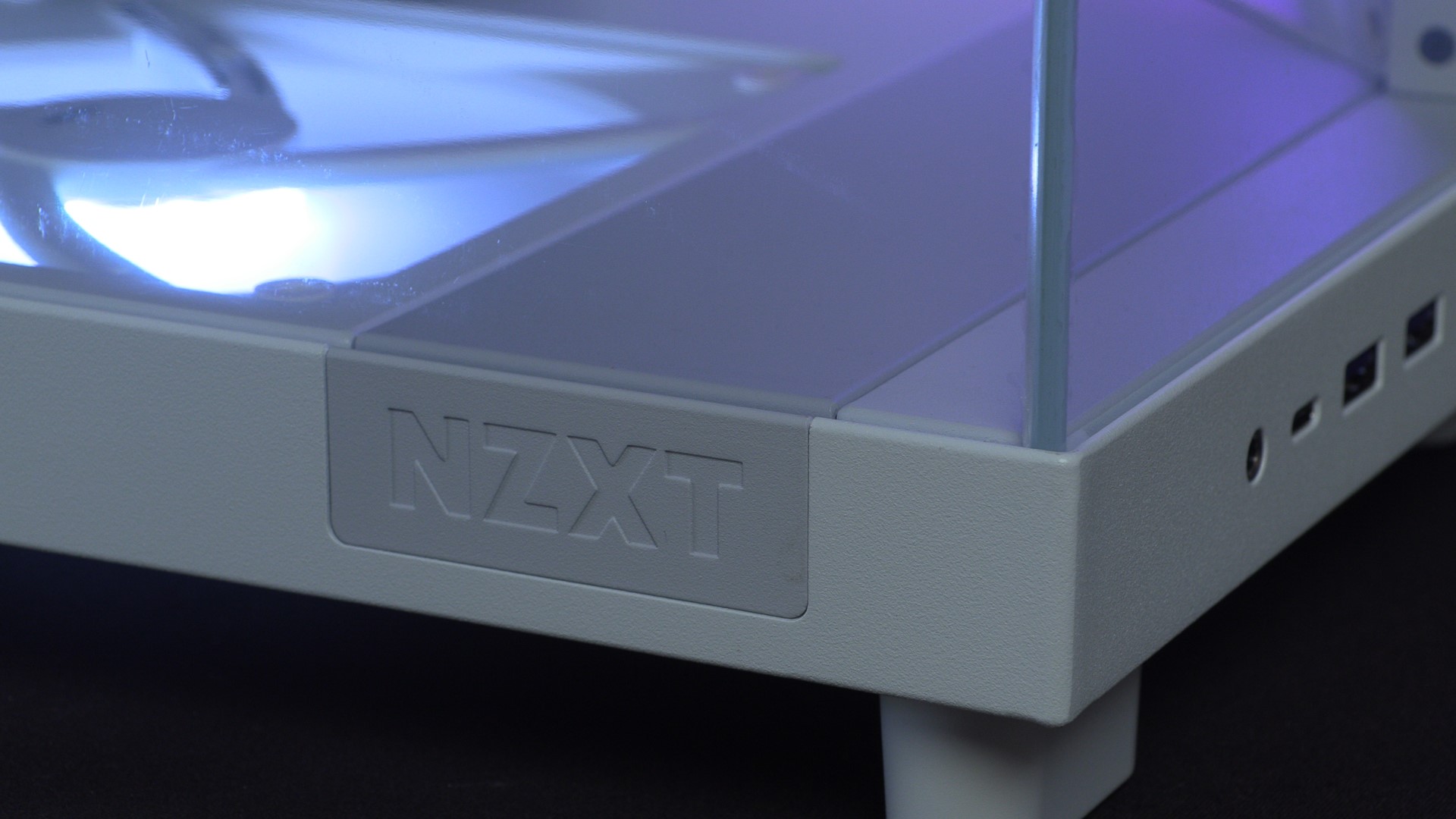 A closer look at the NZXT H6 Flow
Let's start off at the front. For I/O, the H6 Flow features two USB 3.2 gen 1 Type-A (5Gbps) ports and a single USB 3.2 Gen 2 Type-C (10Gbps) port. There is also a standard audio headset jack. Only a power button is present on the H6 Flow, giving users of this case no reset option.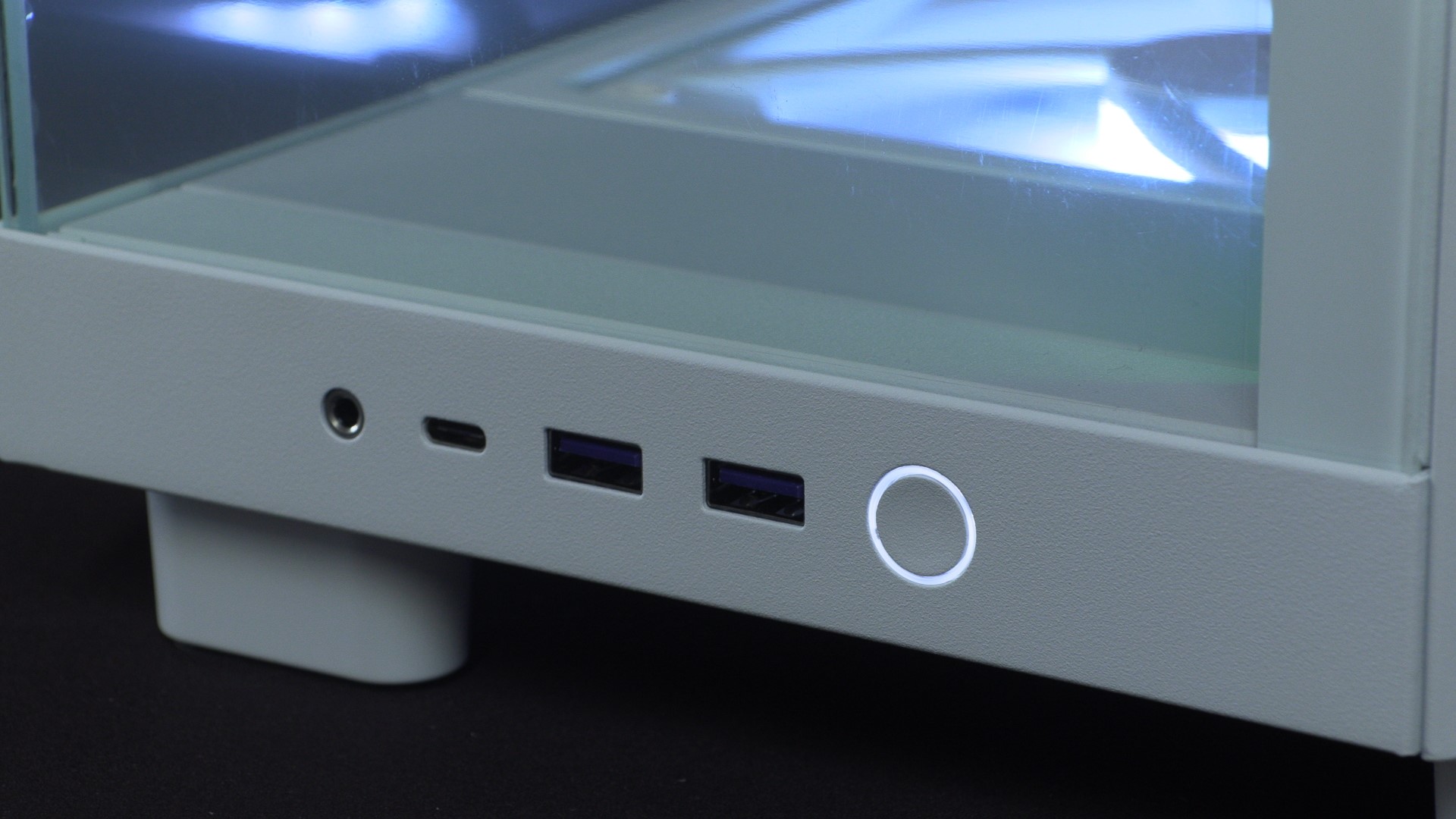 The elephant in the room – The H6 Flow's angled intake
II know what you are thinking, that's a crazy looking intake. Yes, this case's front fan intakes are at a 45-degree angle. This gives the NZXT H6 Flow a unique looking profile, and helps to maintain the case's compact overall design despite its dual-chambered nature. Honestly, we love this design decision, as it gives the H6 a unique look and feel. This design also directs airflow towards your PC's CPU and GPU, unlike the side intakes of many modern PC cases.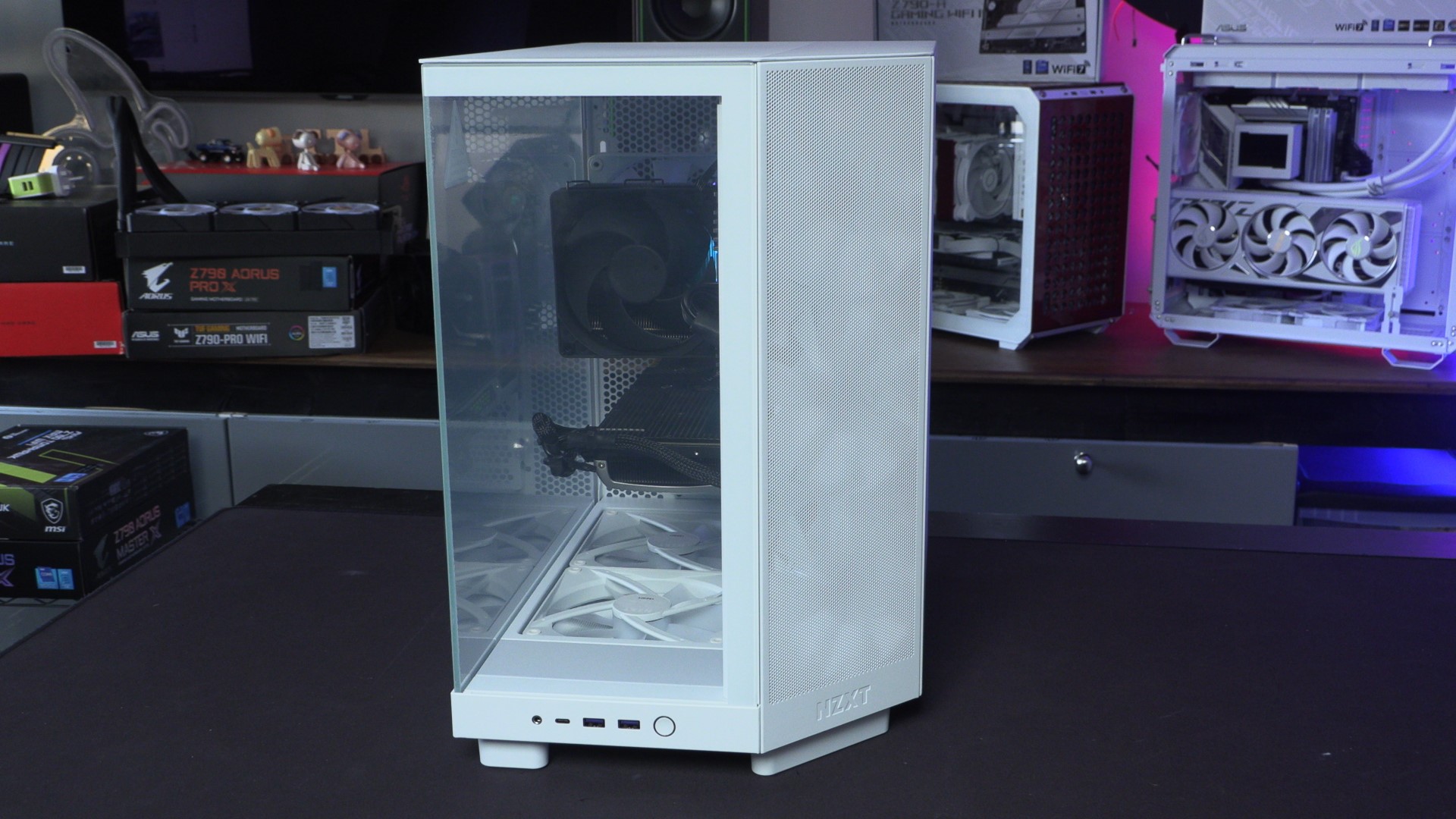 NZXT has managed to make a dual-chambered PC case that isn't much larger than a standard ATX tower chassis. That is a big deal, as not everyone wants a huge PC case, but most gaming PCs could benefit from more GPU-directed airflow.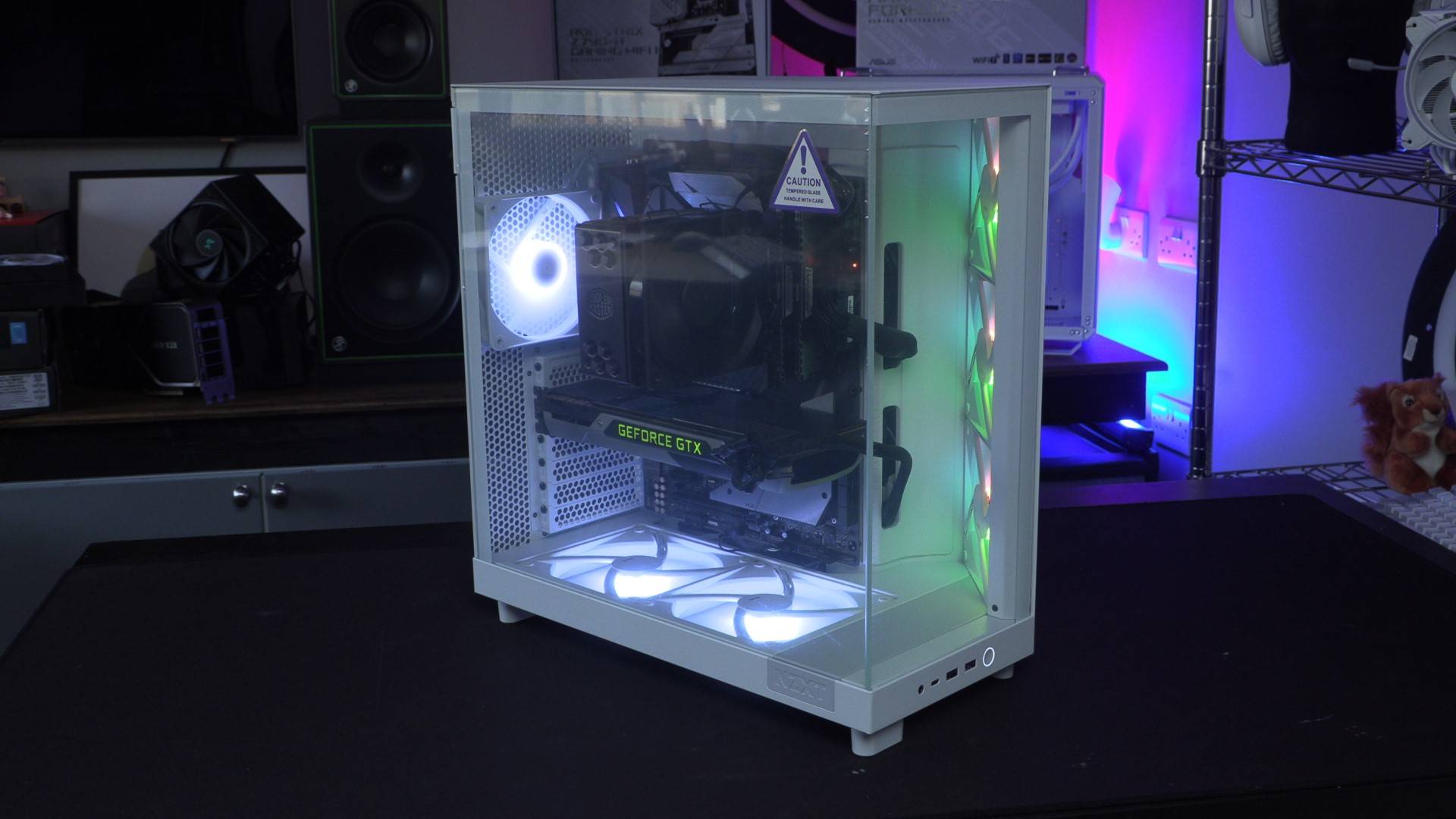 The front filter of the H6 Flow is easy to remove and clean. Every PC case needs to be cleaned and maintained from time to time. Making the cleaning of these filters simple is one way of guaranteeing that the job will be done at least semi regularly.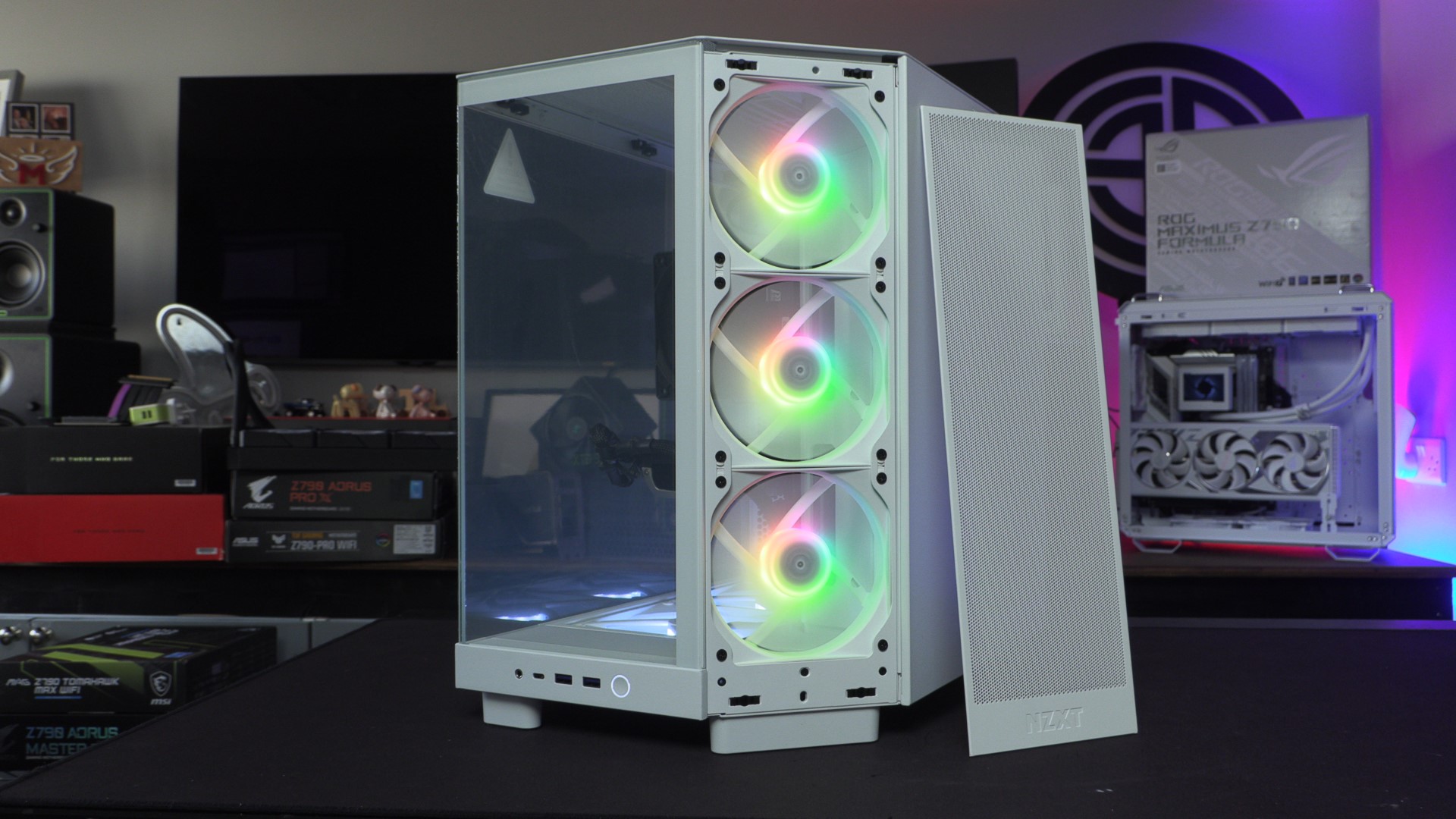 The Top of the H6 Flow
With its angled front, the top panel of the NZXT H6 Flow was always going to look a little strange. Most cases have a simple rectangular appearance, but not the H6.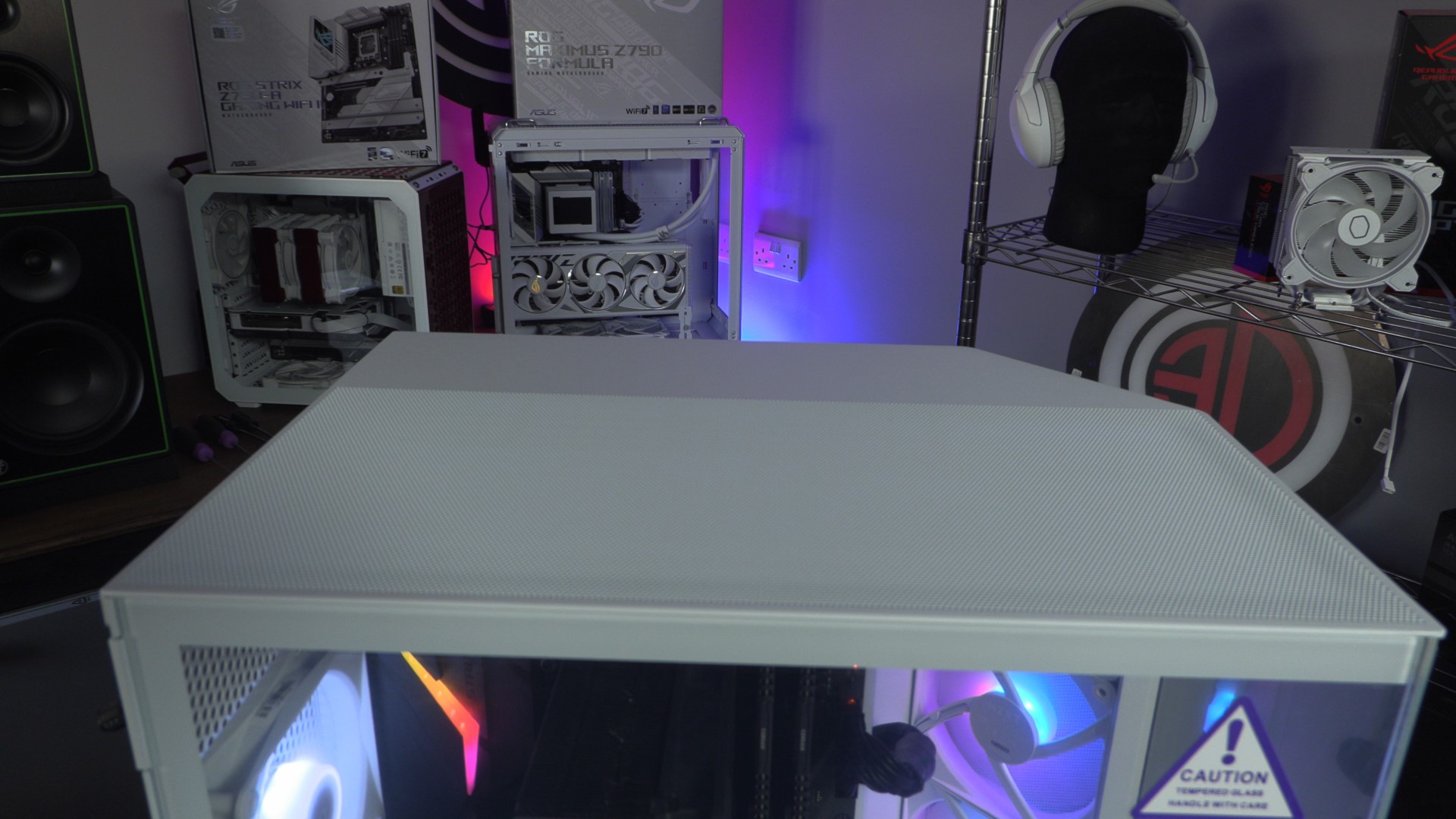 Just give the H6's top panel and tug and it will separate from the case. This exposes the case's top fan mounts. Up there, two 140mm fans or three 120mm fans can be installed. This means that up to a 280mm or 360mm liquid cooling radiator can be installed in the H5 Flow.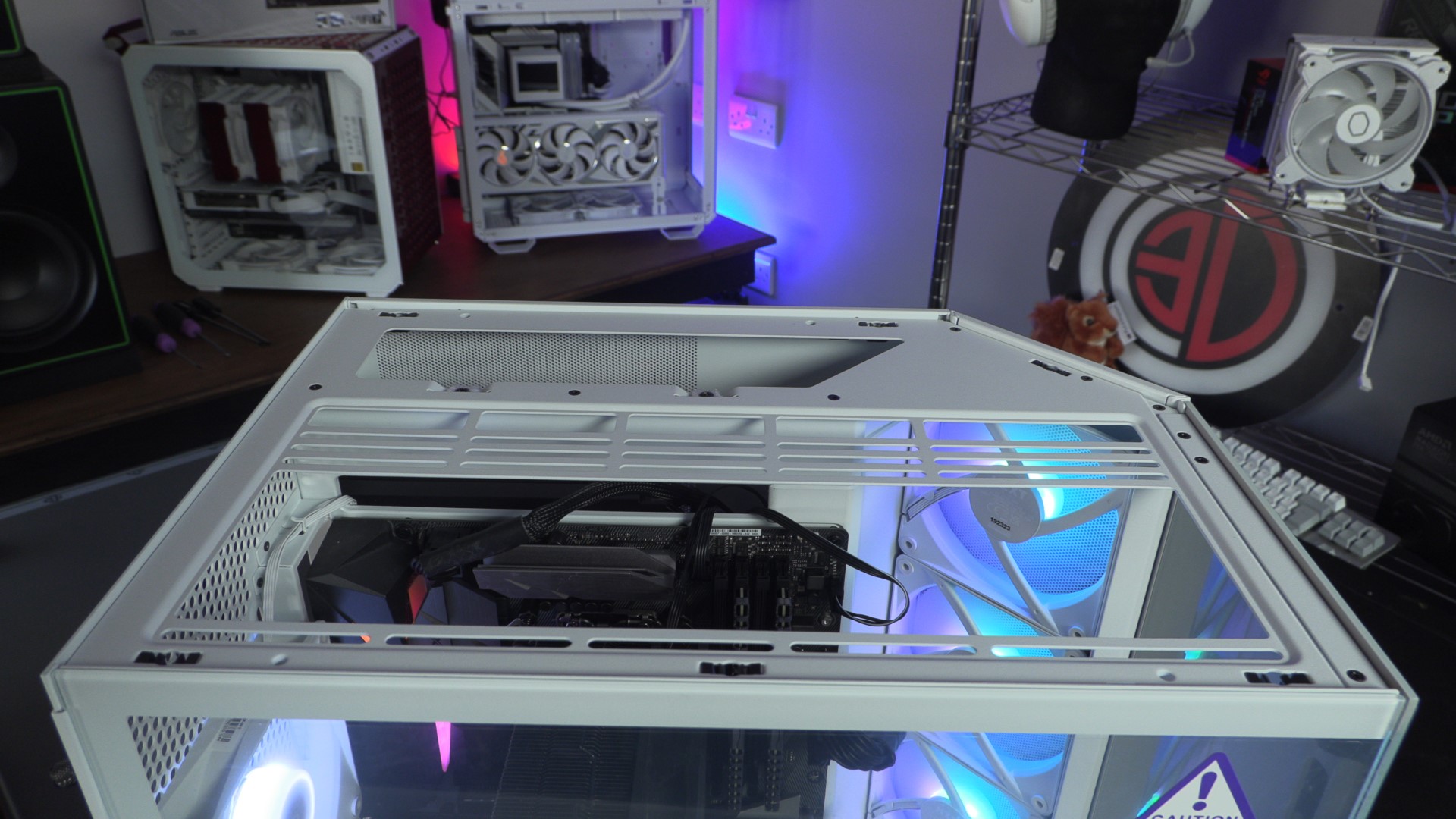 At the rear of the H6 Flow, we can see this case's dual-chambered nature on full display. We can see this case's PSU mount on the rear side of the case, and seven PCIe slots that can be utilised for add-on cards.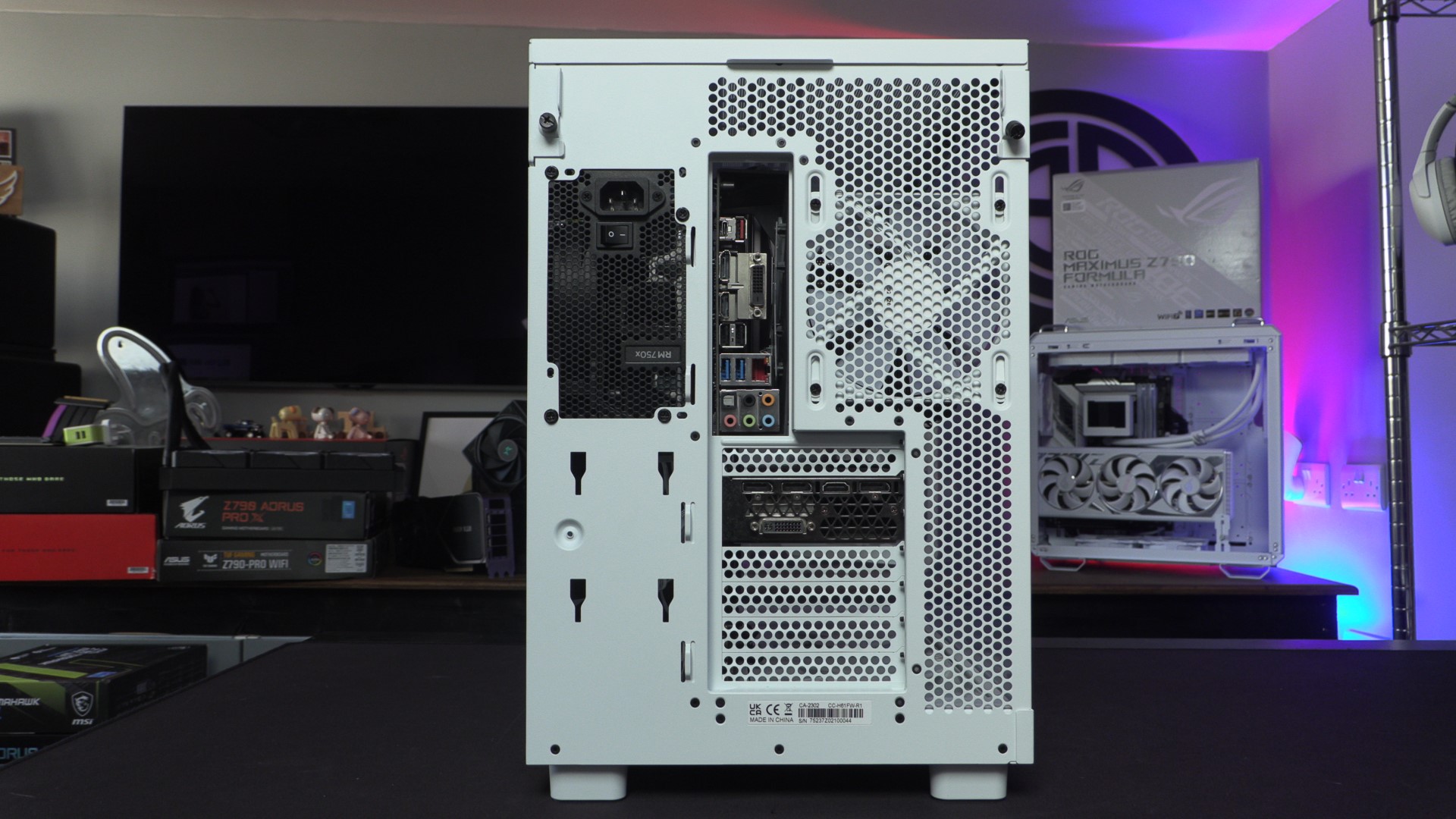 Below we can see the the right side panel of the H6 Flow, which is perforated to give your system's PSU some airflow.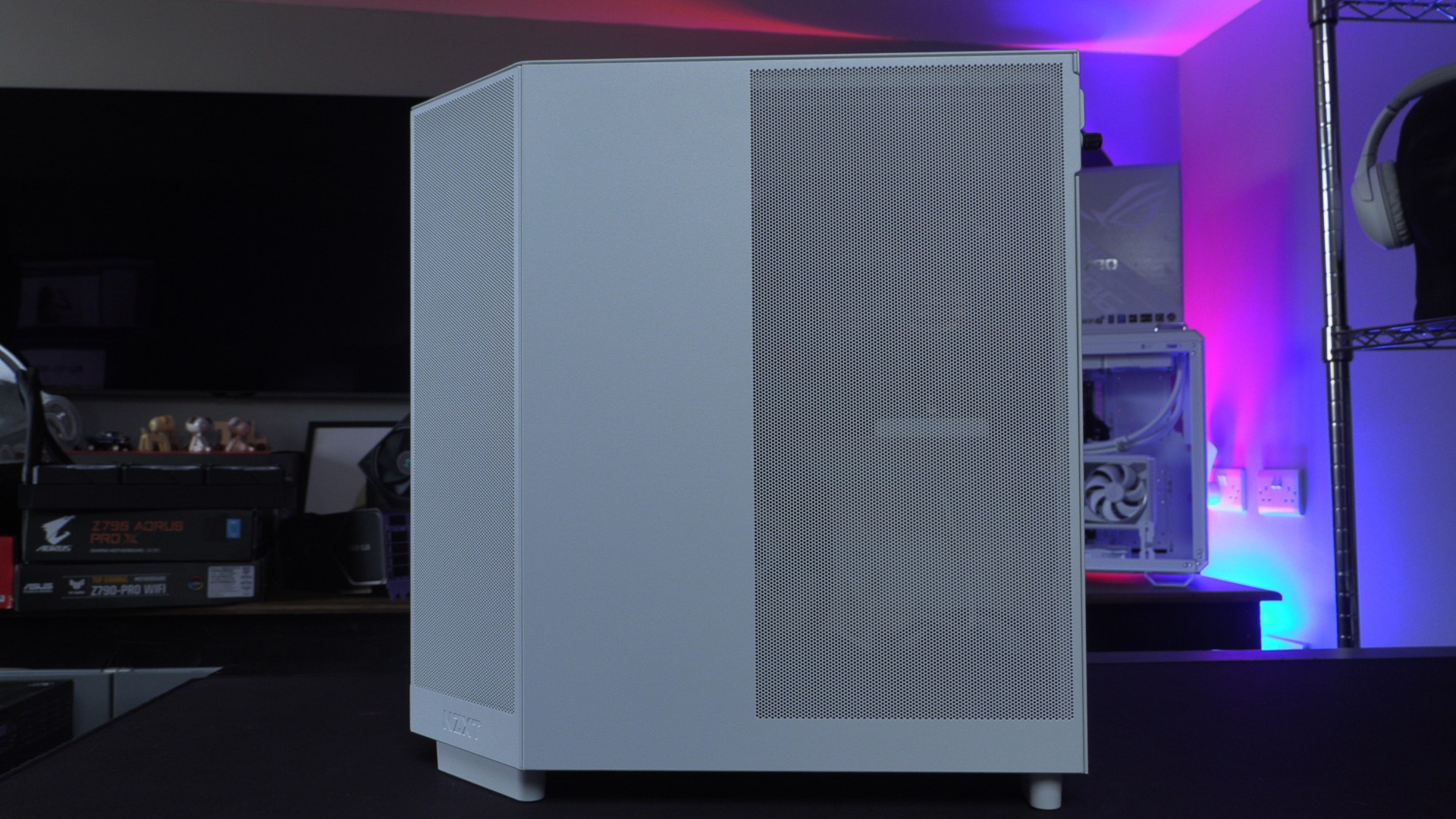 Cable Management
Like most dual-chambered cases, the NZXT H6 Flow has plenty of room for cable management. The case also has a removable mount for two 2.5-inch drives, and a single 3.5-inch drive.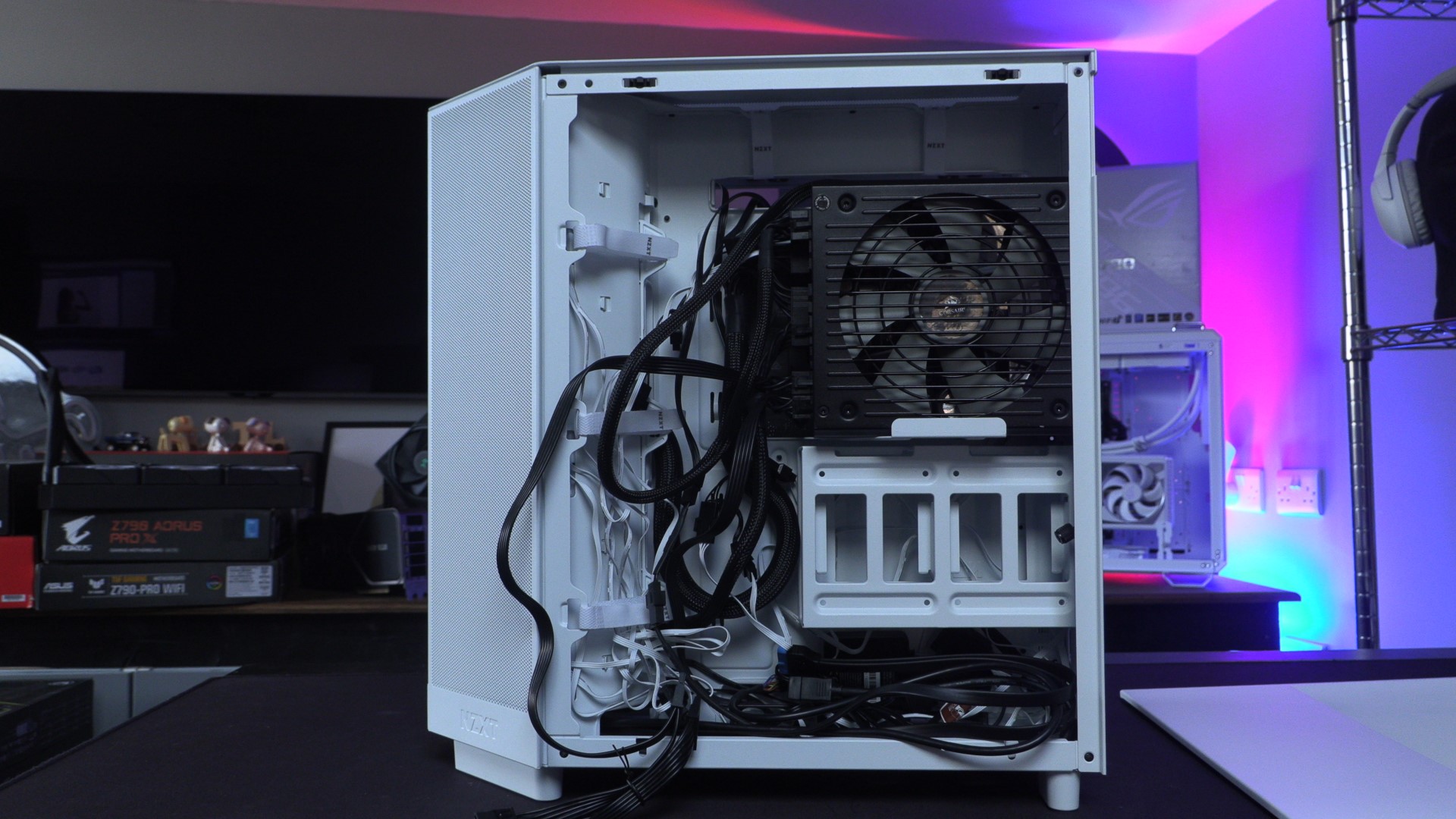 If you remove this case's HDD/SSD mounts, you will have even more room to hide your cable management sins. One thing that we will not though is that this case's pre-installed reusable cable ties are not mounted closely enough to the case itself to securely hold cables. They will hold cables in place loosely and help direct your cables, but we would prefer something a little more secure.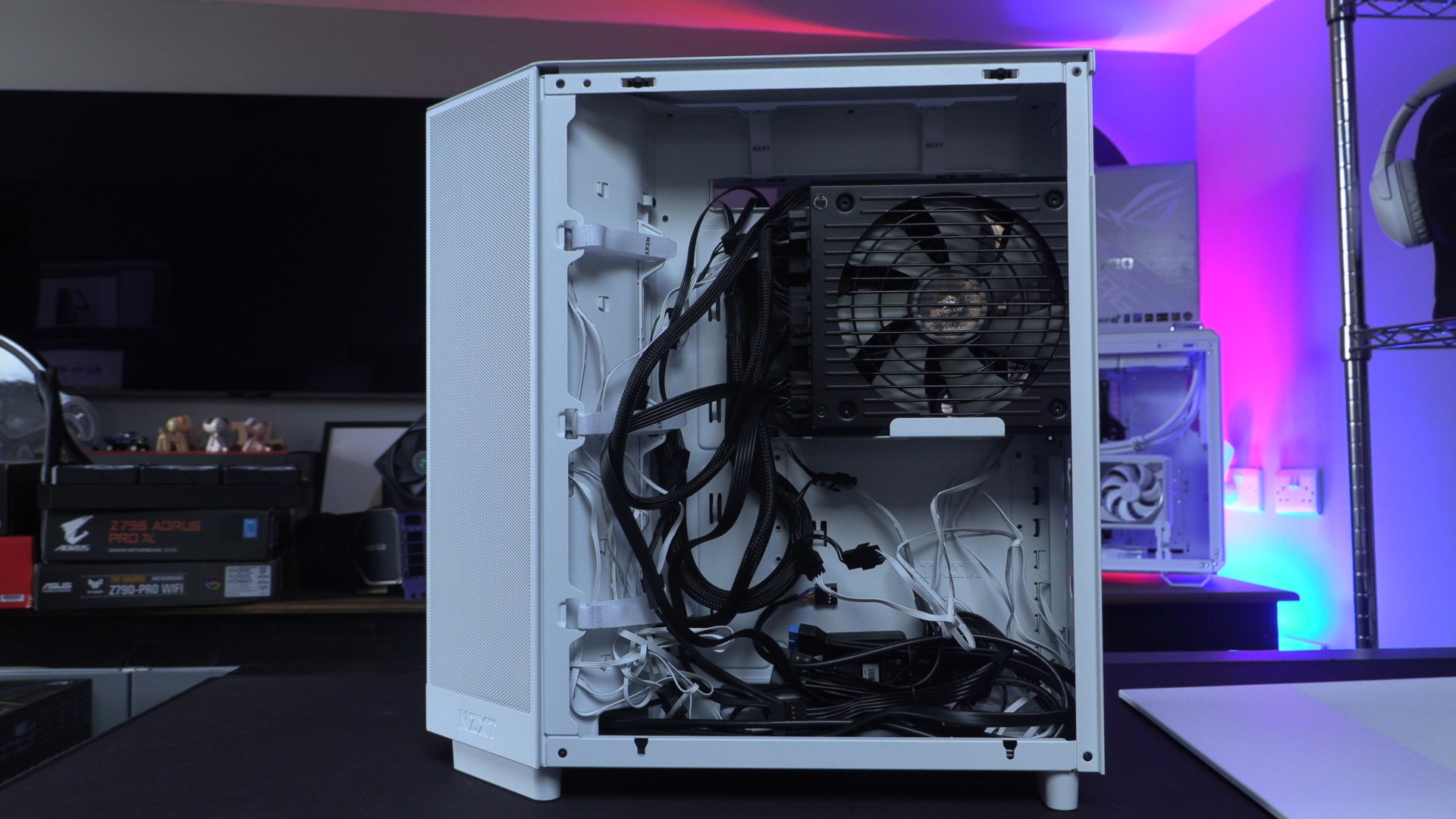 The H6 Flow has plenty of space for standard ATX power supplies, and features a support bracket to ensure that your PSU is securely mounted.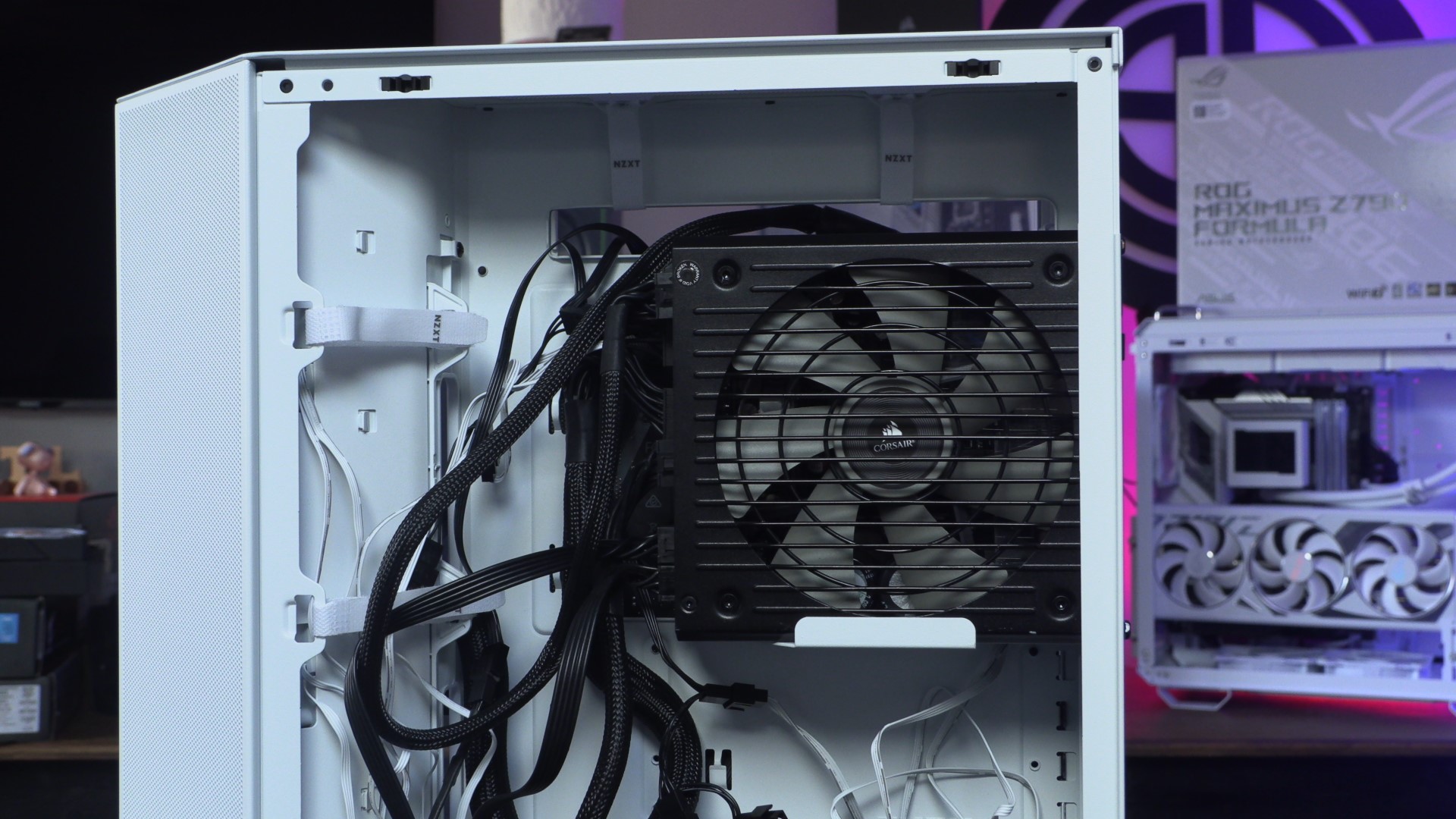 Inside the NZXT H6 Flow
Looking inside the H6 Flow, it is clear that NZXT designed this case with liquid cooling in mind. Look at the space at the top of this case! Without a liquid cooling radiator up there, it almost looks like something is missing. Adding a radiator up there would also work great with this case's airflow pattern, and it would directly exhaust CPU heat outside of the case.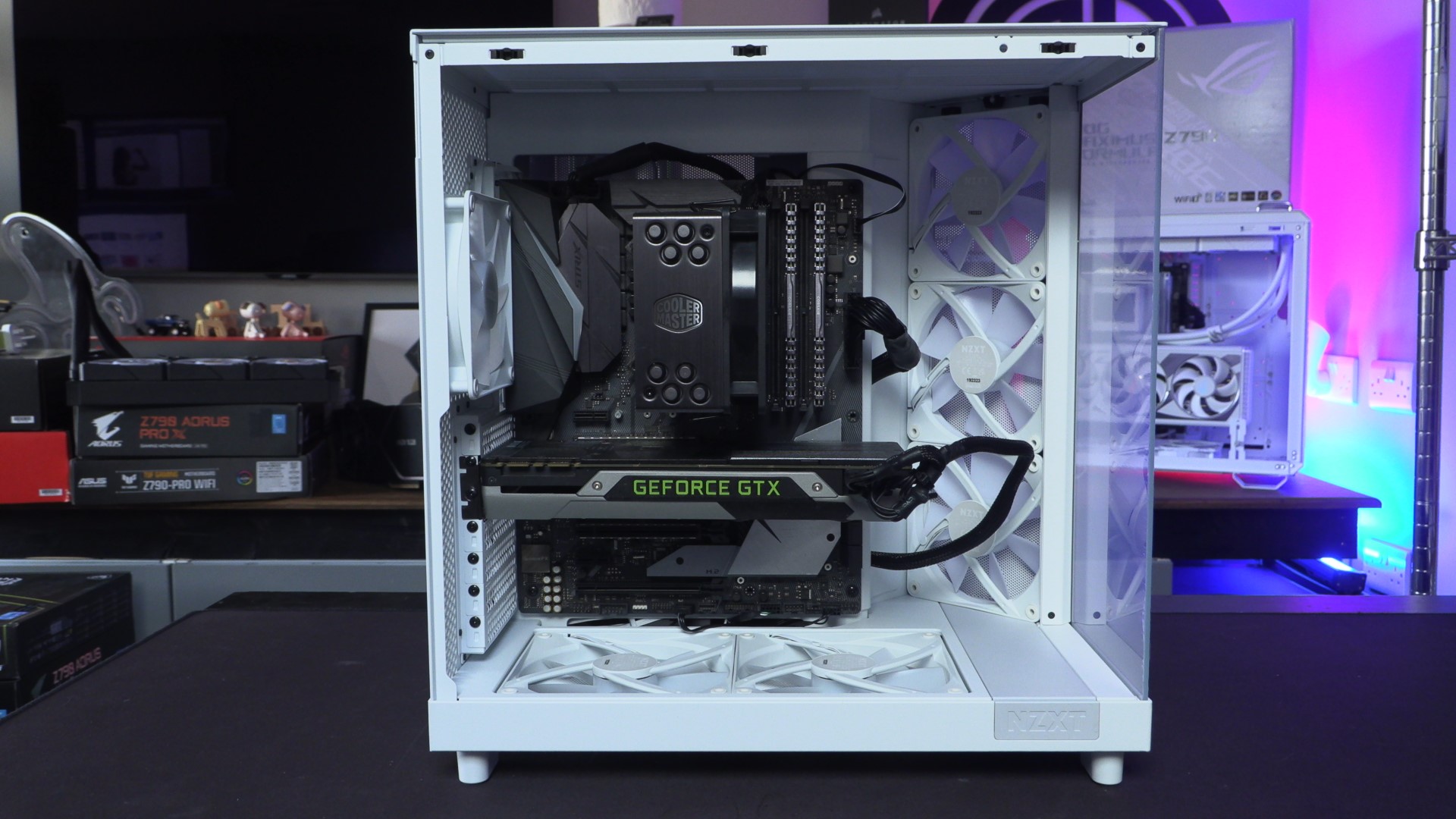 motherboard 24-pin power conectors and GPU power cables can be directed to the rear of the case though holes behind the motherboard tray.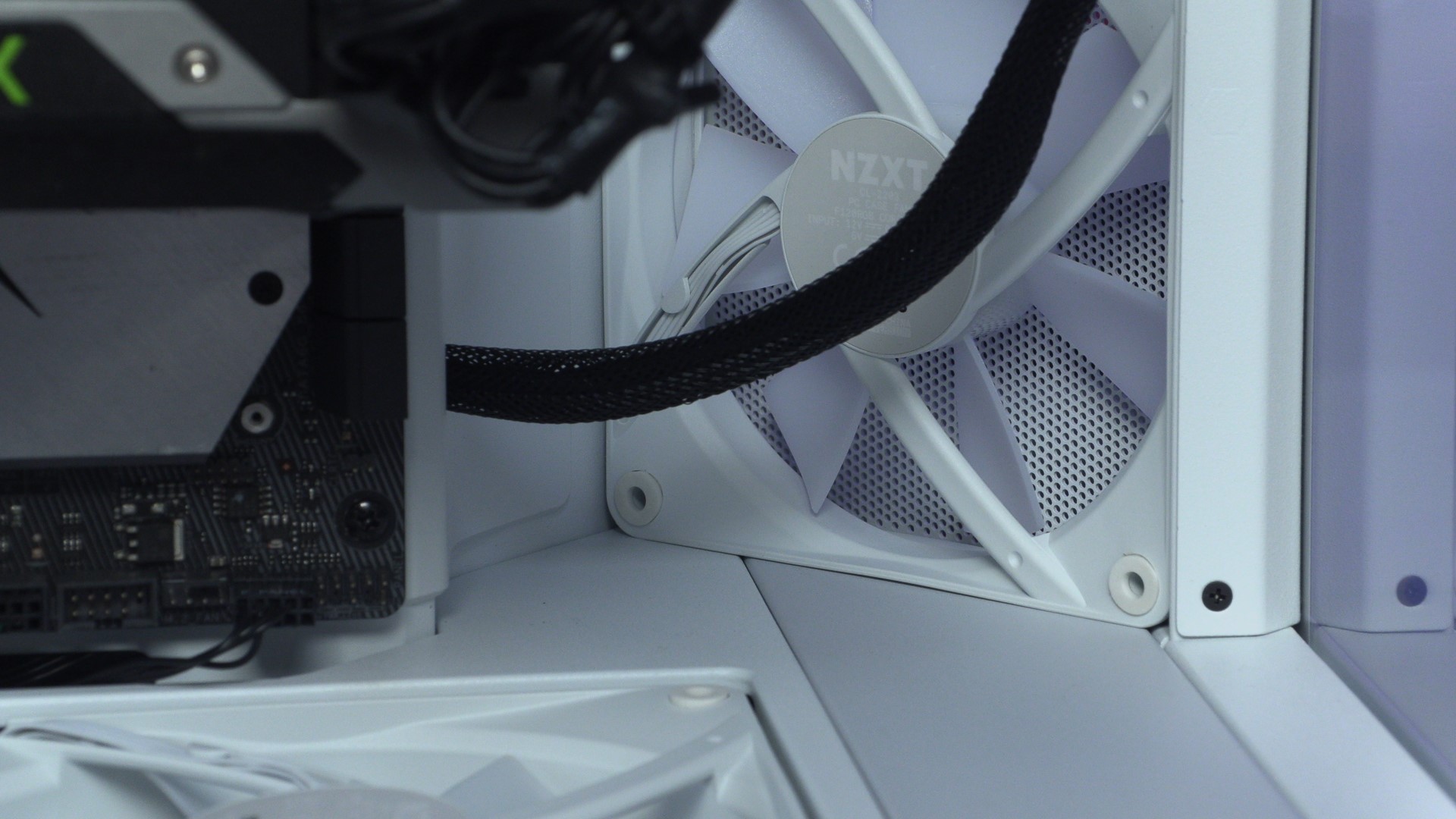 At the base of the H6 Flow is space for two 140mm fans. Again, this space looks empty without adding fans in there. Remember, this case does not have bottom mounted fans out of the box. You need to add these yourself.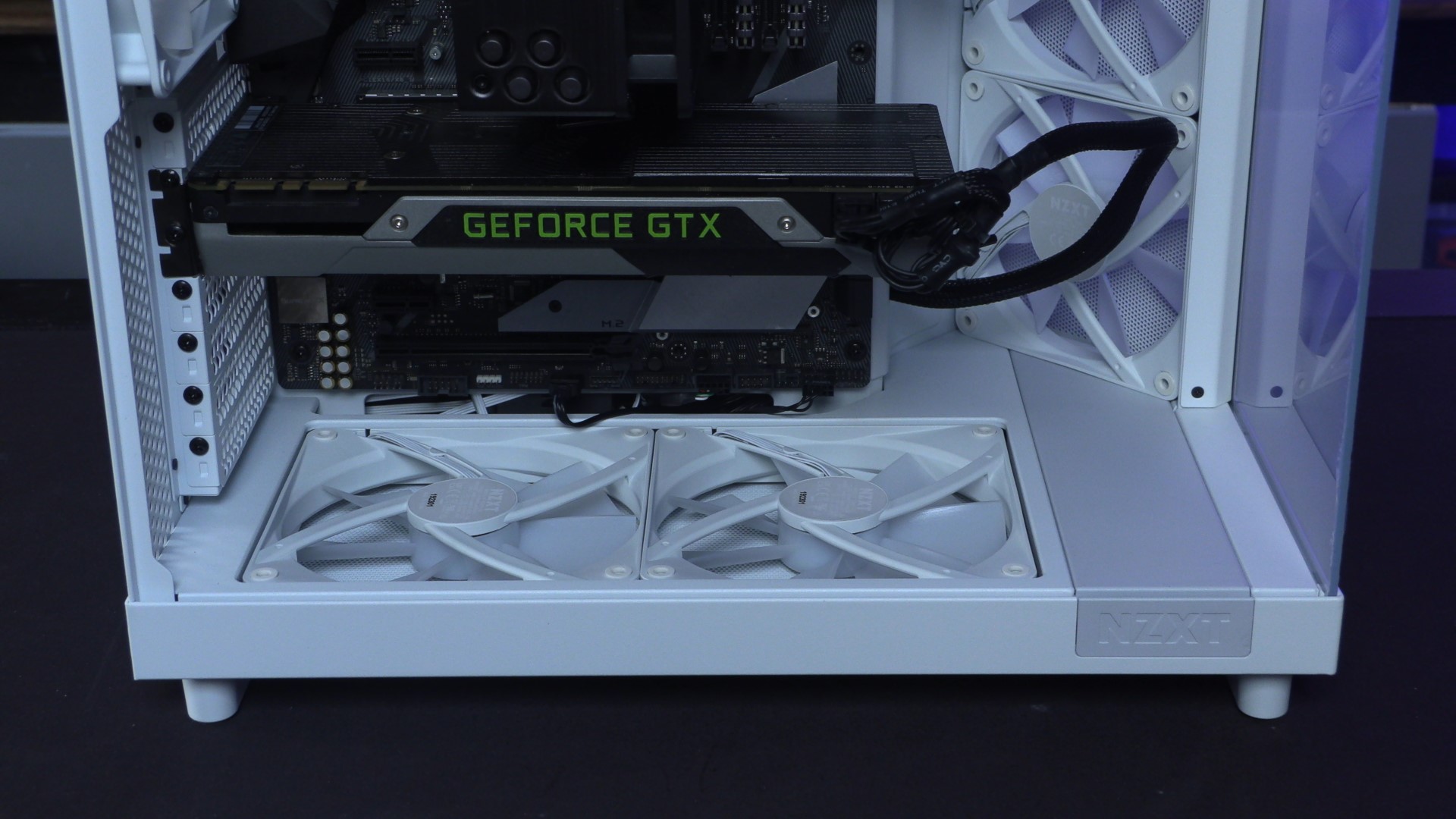 Above your motherboard, NZXT's H6 Flow has large cable-routing cut-outs. these cut-outs can be hidden if you install a liquid cooling radiator inside this PC case. If you are buying this case, you need to consider adding a liquid cooler up here.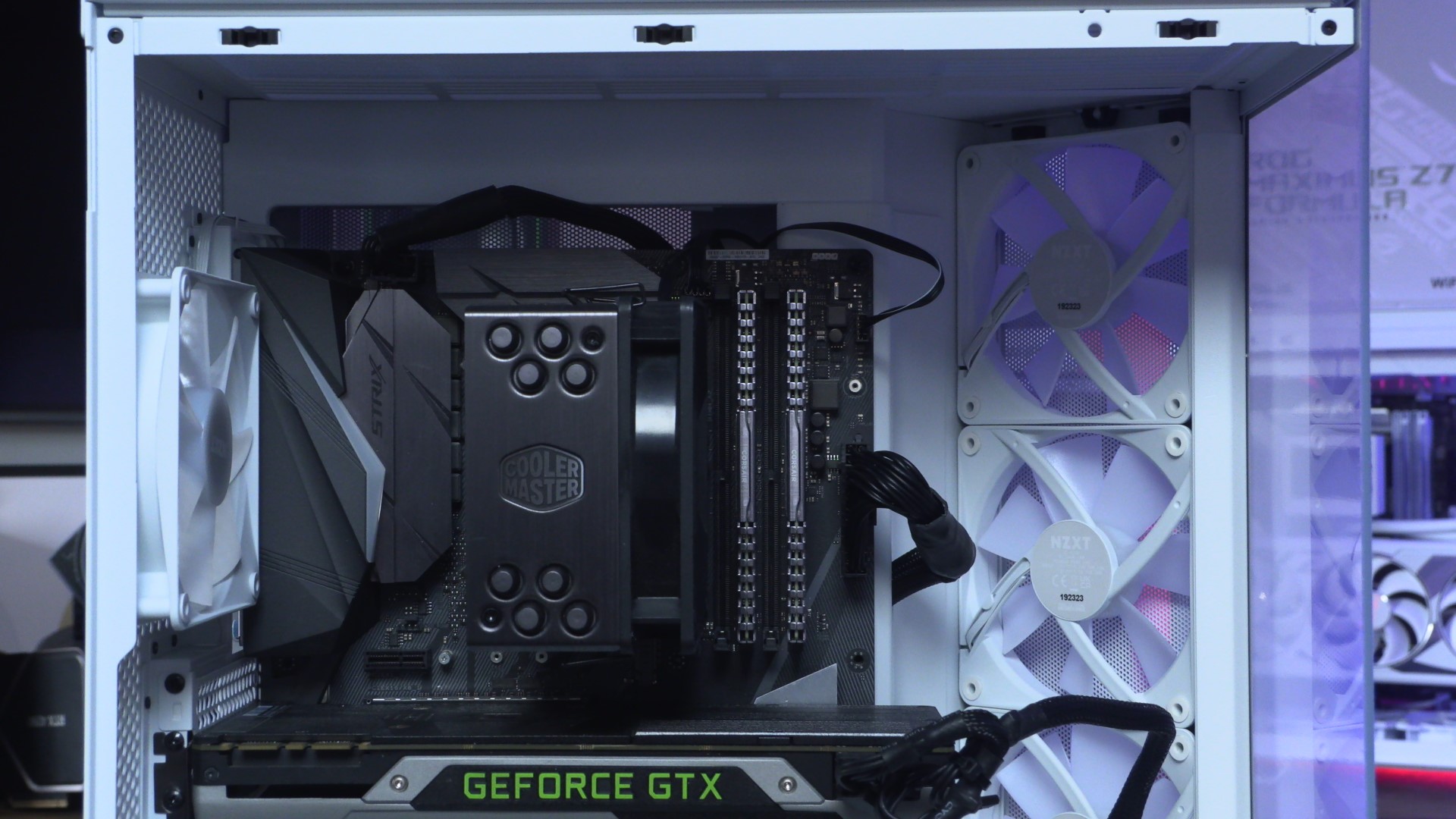 At the bottom of the H6 Flow we have two 140mm fan mounts. You can't screw in 120mm fans here. Let's face it, having 120mm fans in these mounts would just look wrong, especially from inside of this case. If anything, we are glad that NZXT exclusively has 140mm fan mounts here, as 120mm fans would be a crime against PC aesthetics.