NZXT H6 Flow PC Case Review
Conclusion & Video – A great case from NZXT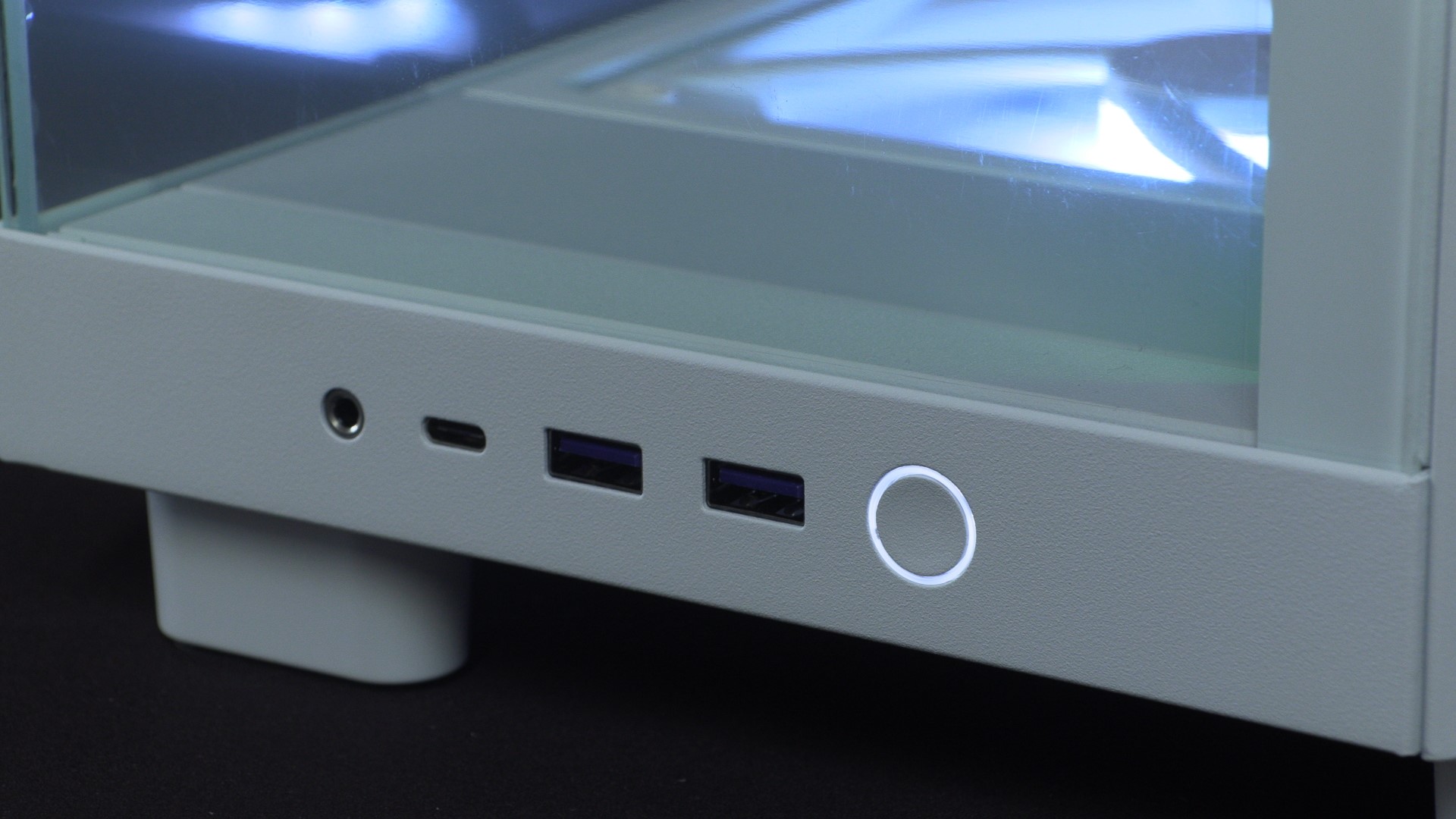 Conclusion – We love the NZXT H6 Flow
NZXT's H6 Flow is a triumph. In our testing the case offered us stellar cooling performance, and it did so while remaining compact. It's dual-chambered nature makes is easy to create a tidy PC inside this chassis. We like it so much that it is now home to one of OC3D's new workstations. Yes, we like it so much that this case is one of our daily drivers.
One criticism of that we have for the H6 Flow is that it requires additional fans for users to get the best out of the enclosure. We added two 140mm fans to this case for its bottom intake and an extra 120mm rear fan as an exhaust. This adds a lot of cost to this chassis, though it is true that most PC cases need more fans to deliver optimal airflow.
Like many modern PC cases, the NZXT H6 Flow is design with AIO liquid cooling in mind. As you can see below, this case looks great with a top mounted 360mm radiator. If anything, the case can look empty without one. Another thing that we will note is that we have an EATX MEG Z790 ACE Max motherboard installed in the H6. Yes, this case only officially supports ATX motherboards, but wider EATX motherboards will fit, albeit with a little overhang.

Due to this case's dual-chambered nature and its wealth of air intake options, NZXT's H6 Flow is a great case for users of large, power-hungry graphics cards. Below we have installed an MSI RTX 4090 SUPRIM X, which is one of the larger GPUs available today. If you add something like NZXT's vertical GPU mounting kit, you too can have a setup like this.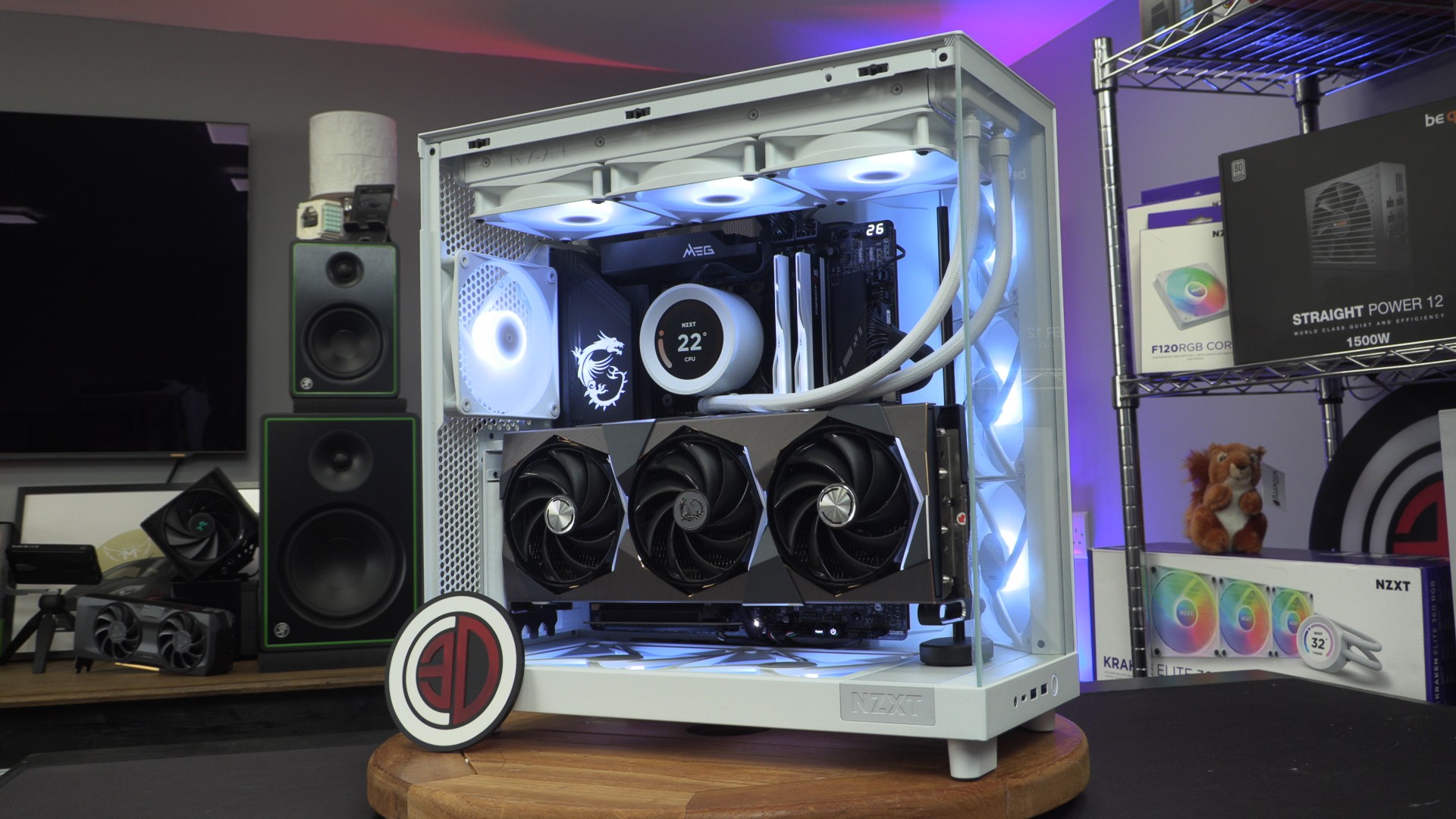 Closing thoughts
The thermal results that we have achieved with the H6 Flow speak for themselves. This case is a cracker, and with a baseline price of £99.99, it isn't horribly expensive either. Yes, the cost of adding more fans will raise overall costs, but most modern PC cases need the same treatment.
This is one of the best performing PC cases that we have tested, and that alone makes this case deserving of praise. Add-on its unique angled fan intake, and the H6 has a blast of personality that many modern cases lack. With solid thermal performance (despite its compact form factor), appealing aesthetics, and great build quality, the NZXT H6 has received OC3D's TTL Approved Award. That's the highest award that we currently offer. We like this case so much that it is now on our desk. If that isn't praise, I don't know what is.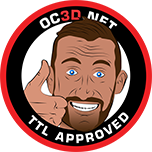 You can join the discussion on NZXT's H6 Flow PC case on the OC3D Forums.
Video Review