NZXT H7, H7 Flow, and H7 Elite Review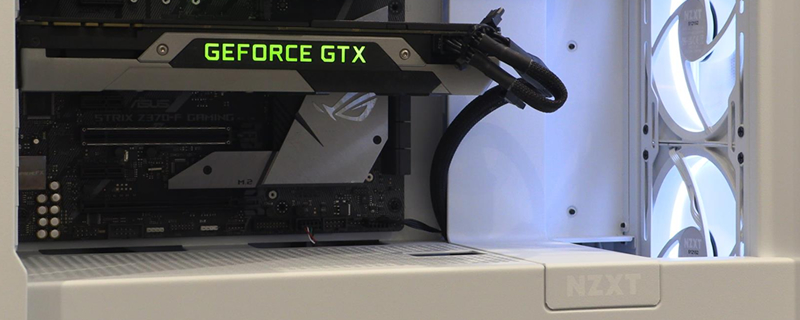 Cooling Performance Â
Thermal performance is an essential factor for any PC case. Your system may look fantastic and seem silent from the outside, but all of that is for nought if your PC has the internal temperature of an oven. Your PC case needs enough airflow for your components to remain cool under load and to prevent any form of thermal throttling. For our test, we used the following hardware using fixed fan speeds (so that only the case and its included fans can influence thermal performance).
NZXT H7, H7 Flow, & H7 Elite
Intel i9-9700K @4.8GHz at 1.2V
ASUS ROG Strix Z370-F Gaming @ 100% Current Capacity/ LL lvl16
Cooler Master Hyper 212 Black Edition @ 9V via Fan Speed Reducer
Nvidia GTX 980 Reference @ 60% Fixed Fan Speed
Corsair LP Vengiance LP (Grey) @ 3200MHz
Corsair MP500 M.2 NVMe SSD
Corsair RM550X Power Supply

The graph below showcases Delta temperatures with a controlled ambient temperature of 20 degrees Celsius.
600 RPM Fan Tests

The first thing that we will note with our 600 RPM fan tests is that NZXT's H7 Elite would not let its fans run at speeds of below 750 RPM. This is a quirk of the case's fan controller and software, and for this reason we have not placed data for the H7 Elite into our 600 RPM fan graphs. Simply put, adding 750 RPM fan speed data would be unfair to the other cases that we have tested.
Looking at the standard H7 chassis, we can see that the enclosure sits in the middle of the pack when looking at CPU thermals, and has relatively high GPU temps. That said, it is worth remembering that with fixed GPU fan speeds and low case fan speeds, our 600 RPM fan tests are designed to highlight a worst case scenario with regards to CPU/GPU temperatures.
As expected, NZXT's H7 Flow delivers much lower CPU and GPU thermals than the standard H7, so much so that the case is one of the best performing cases that we have tested with 600 RPM fan speeds. While the case does not offer cooling that is on par with Fractal's Torrent chassis, it gets remarkably close for a case that only ships with two fans out of the box. If we added a few more fans to this chassis, maybe we could expect CPU/GPU thermals to lower even further.Â
1000 RPM Fan Tests
At 1000 RPM fan speeds, the H7 Flow continues to impress. Again, it sits towards the bottom of our graphs, delivering results that are amongst the best cases that we have tested. Again, this is a huge achievement for a chassis that ships with only two fans out of the box, and adding additional fans could result in further improvements to the H7 Flow's cooling performance.Â
Sadly, when looking at the H7 and H7 Elite, thermal results were less impressive, especially with regards to the Elite. Even with its additional fans, the H7 Elite does not run much cooler than NZXT's standard H7, with both cases exhibiting GPU thermals that are 5 degrees hotter than the H7 Flow. If you want low system thermals, the H7 Flow is clearly the case you should be buying. Â
Max RPM Fan Test
When letting each case run with their maximum out of the box fan RPMs, the H7 and H7 Elite deliver identical thermal results, proving that the Elite's additional fan do nothing to lower overall system temperatures. This is a poor showing for the H7 Elite, and highlights the real strength of the H7 Flow. It bests the Elite with fewer fans and a lower price point.
If we are completely honest, we were tempted to add the Flow's front panel to the Elite to see how much thermals improved, but we did not have time to test this before NDA. Perhaps NZXT should release a H7 Elite Flow model, that ships with the H7 Elite's RGB lighting and addition fans and the H7 Flow's perforated front panel. It is clear that NZXT's H7 and H7 Elite front panels are restricting airflow.Â